Italy is an ancient wine world with more than 500 DOC's or specific recognized wine regions and more than 2000 grape varieties. Italy has 700 000 hectares of vineyards (by comparison, BC has about 4 000 ha).
Wine Meridian is an online magazine that is devoted to promoting quality Italian wines in North America. Dana Lee Harris, Michaela Morris, Roberto Nicolli and Nick Davis are chiefly responsible for bringing these exciting wines to Canada and the US and the Consulate General of Italy in Vancouver plays an important role in facilitating events such as this one. Once again, Brix and Mortar was the venue for this intimate wine tasting where guests could mingle with the principals from each winery.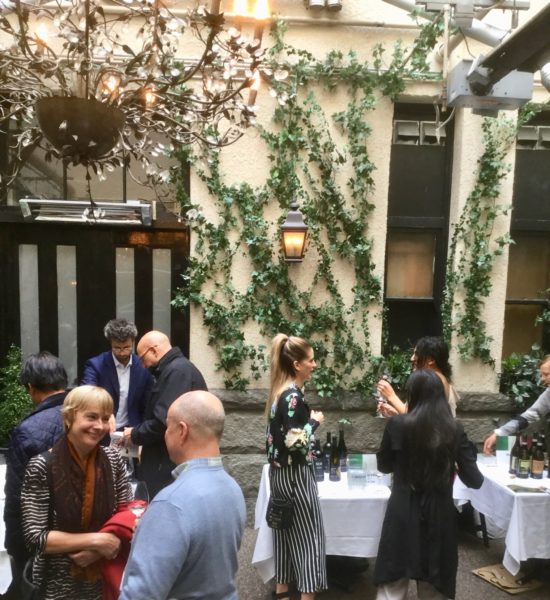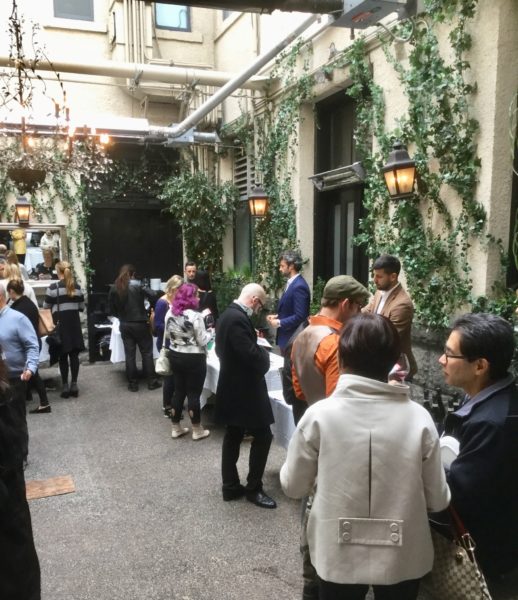 There was an array of wines representing the wine regions of: Abruzzo, Friuli, Lazio, Marche, Piemonte, Puglia, Sardegna, Sicilia, Toscana and Veneto.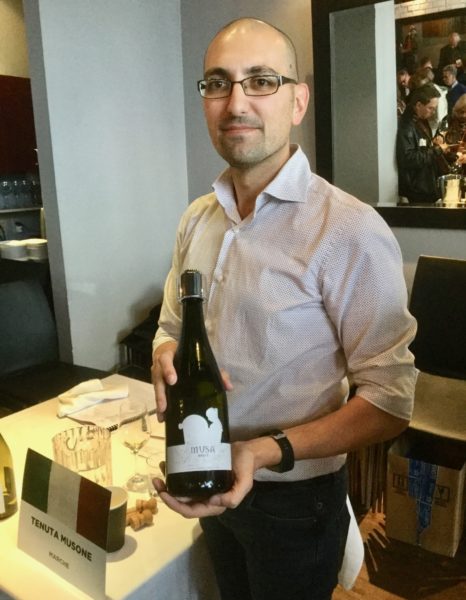 Here are some brief notes on the wines I managed to sample:
Cantina Frentana – Abruzzo
The chalk rich soils of the Majella hills are swept with moderating sea breezes.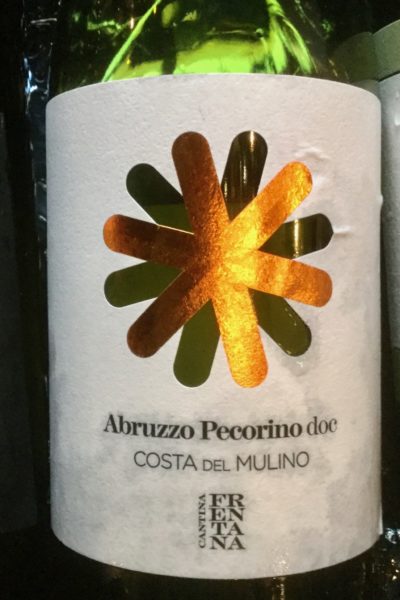 Abruzzo Pecorino Costa del Mulino – Very good. There is nothing shy about this one. The delicate nose belies the big flavour on the palate.
Poggio Le Volpi – Lazio
This estate has 25 heactares of grapes comprised of 22 hectares of Verdicchio and 3 hectares of montepulciano, which are in the process of being converted to organic farming.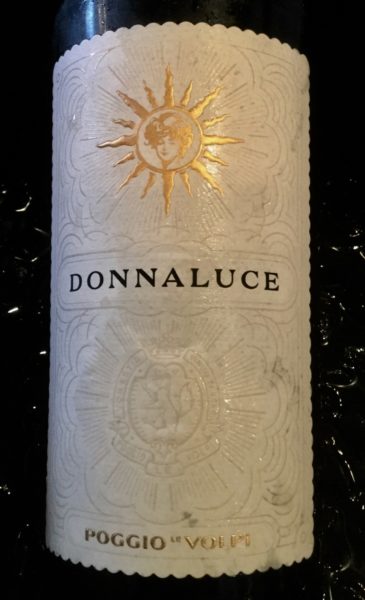 Donnaluce – A blend of Malvasia, Greco and Chardonnay, this off dry wine has a Gewurztraminer like nose – rose petals and lychee – from the 60% Malvasia.   A nice patio wine.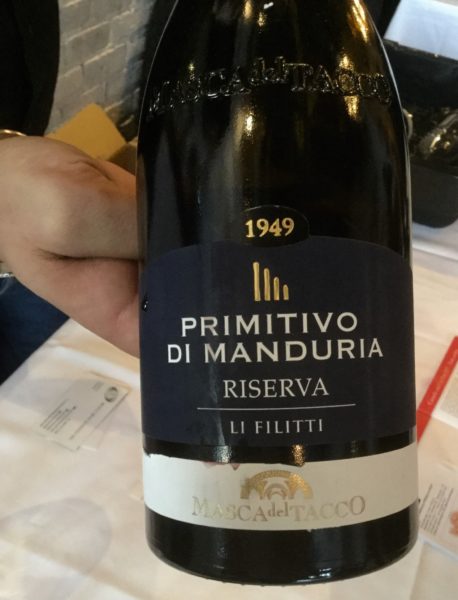 Primitivo de Manduria Riserva "Li Filitti" – Very impressive and one of the best I tasted at this event. It has a big layered nose showing ripe red berries, cocoa and spice which carry on to the palate.
Tenuta Musone – Marche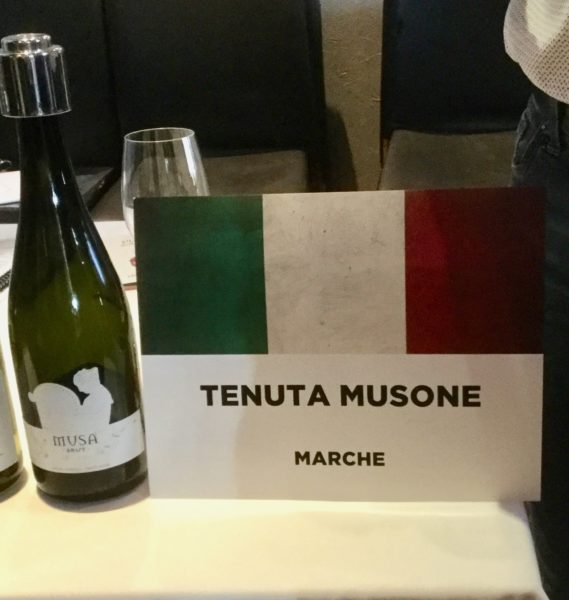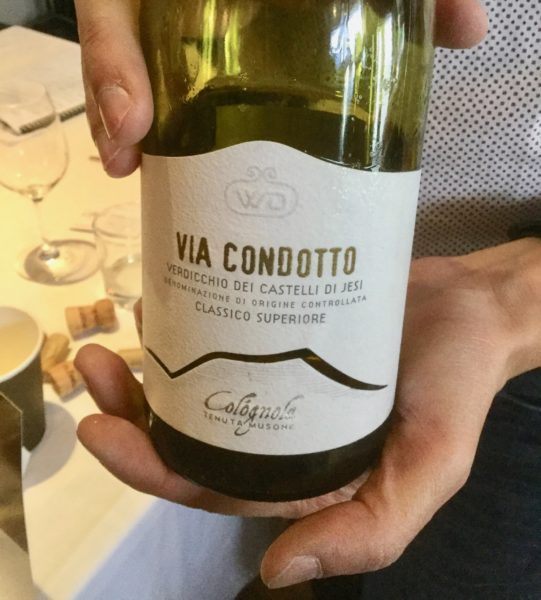 Via Condotto Verdicchio dei Castelli di Jesi Classico Superiore – focused, tight grained with a layered nose.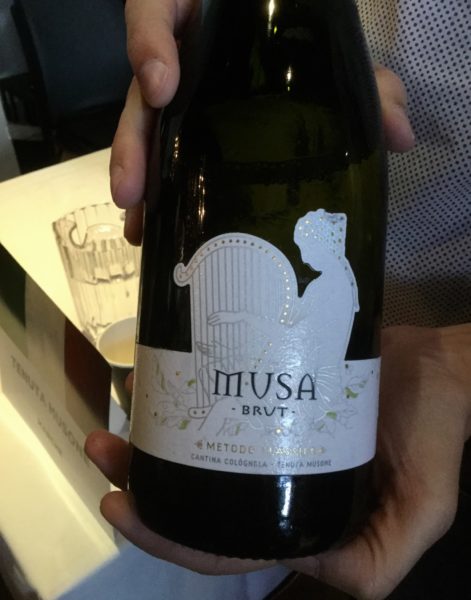 Musa Verdicchio dei Castelli di Jesi Spumante – My first sparkling Verdicchio. A delicate fresh spring like nose of jasmine blossoms, lemons and a touch of minerality, creamy texture, refreshing. Very nice with pan fried white fish.
Contadi Castaldi – Lombardia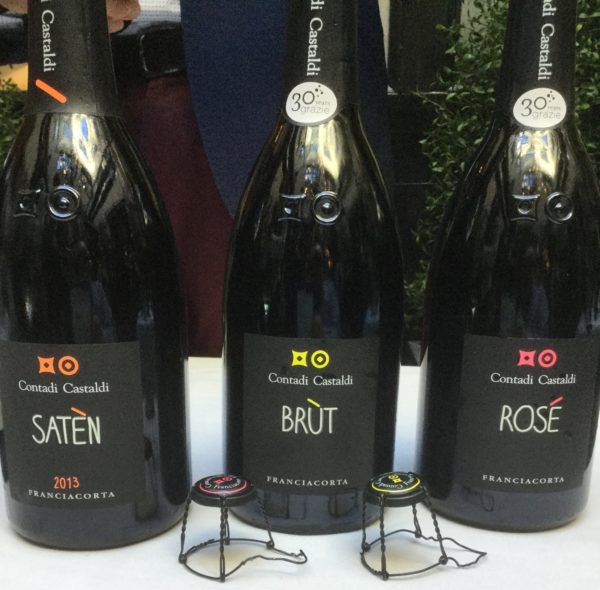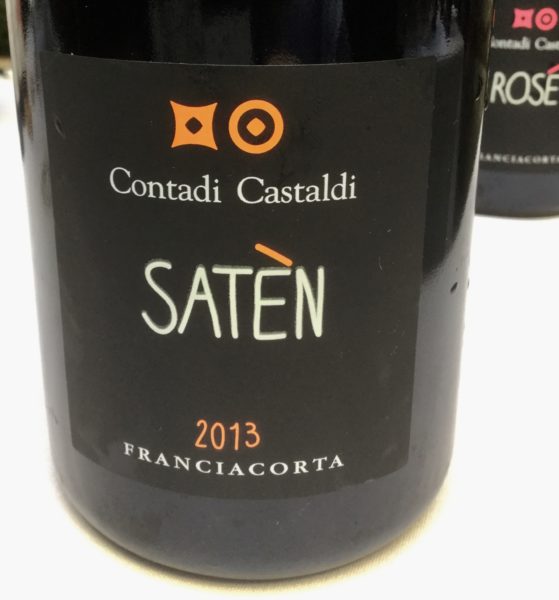 Contadi Castaldi Saten – 100% sparkling chardonnay and delicious. 36 months bottle aging.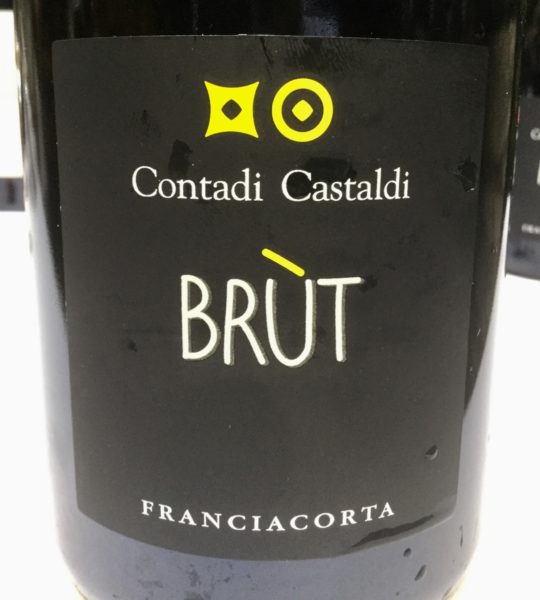 Contadi Castaldi Brut NV – chardonnay dominates this blend which includes 10% both of Pinot Noir and Pinot Bianco. Tasty. 24 months in bottle.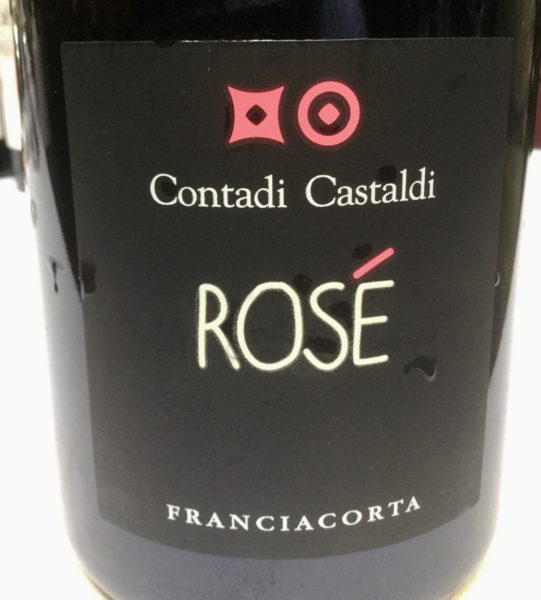 Contadi Castaldi Rosé NV – 65% Chardonnay and 35% Pinot Nero. Very pale salmon colour, delicate cherry nose. Bring on the grilled salmon.
Pertinace – Piemonte
This winery is comprised of 100 hectares that grows Barbaresco, Nebbiolo d' Alba, Dolcetto and Barbera d' Alba.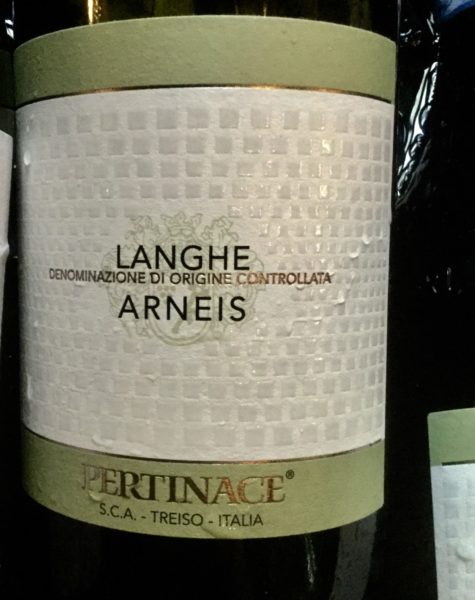 Langhe Arneis – aged in acacia, straw tinged with green, with aromas of white flowers and hints of stone fruit, good body, flavours of citrus, pear and apricot followed by a medium-plus finish.
Cva Canicatti – Sicilia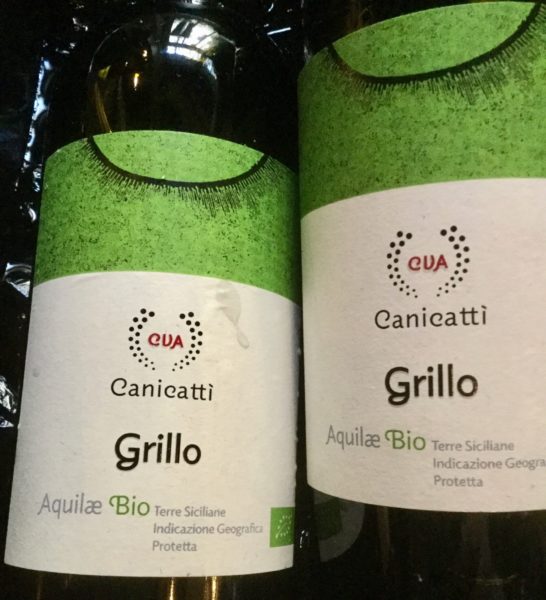 Aquilae Grillo BIO – bright fruit, bramble, this can't-go-wrong everyday wine is what you want to have handy in the fridge.
Petra – Toscana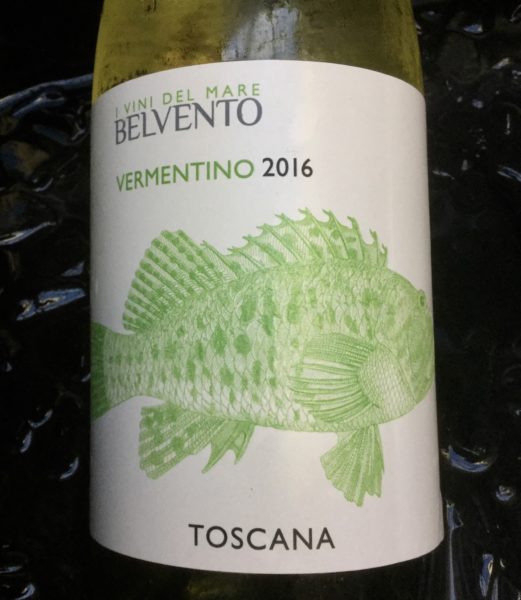 Belvento Vermentino – Good structure and body. Very good food wine.
Ronco Margherita – Friuli Venezia Giulia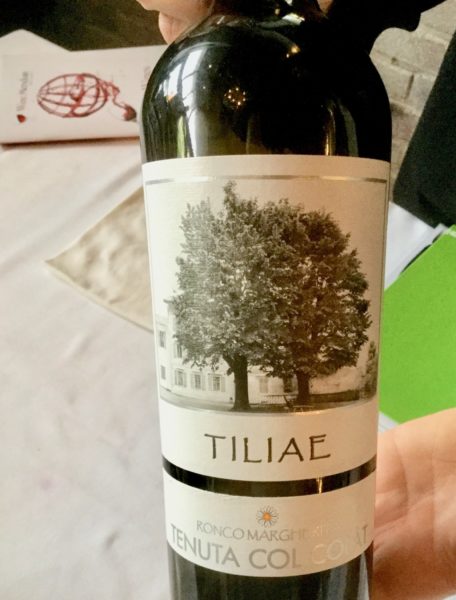 Tiliae – a blend of three indigenous Italian grapes. Six months in barrique, eight in stainless steel and six in bottle. Spring flowers, menthol, good balance and structure, clean on the palate. Good food wine.
Val D'Oca – Veneto
Val D' Oca is a cooperative winery made up of 600 small growers. Since 1952 they have specialized in the production of sparkling wines.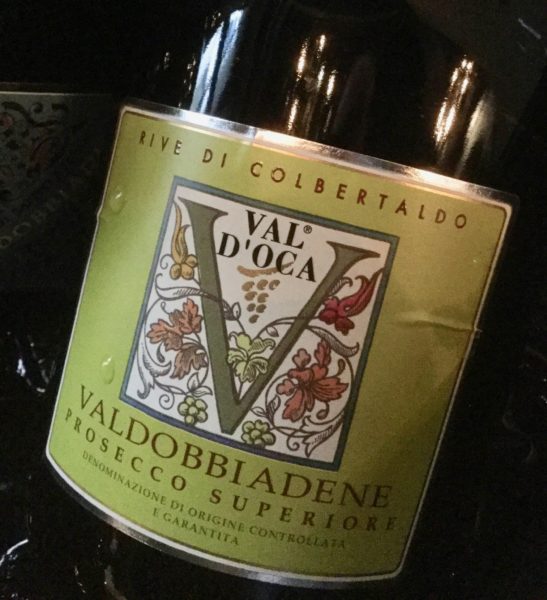 Valdobbiadene Prosecco Superiore "Rive di Colbertaldo" – Made from 100% Glera, this is an easy drinking crowd pleaser.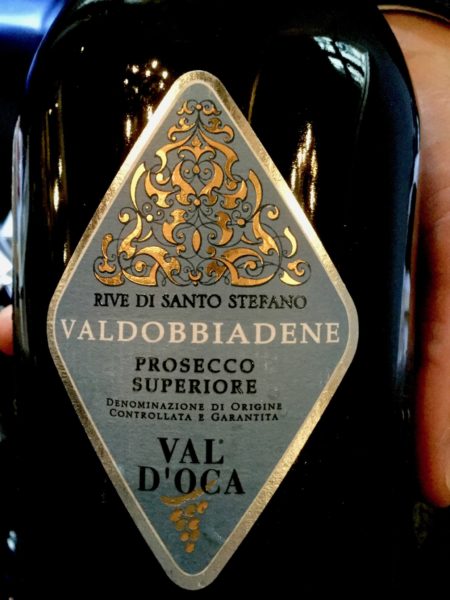 Valdobbiadene Prosecco Superiore "Rive di Santo Stefano" – From a single village, shows more complexity and a focused nose, medium-long finish.
Ilatium Morini – Veneto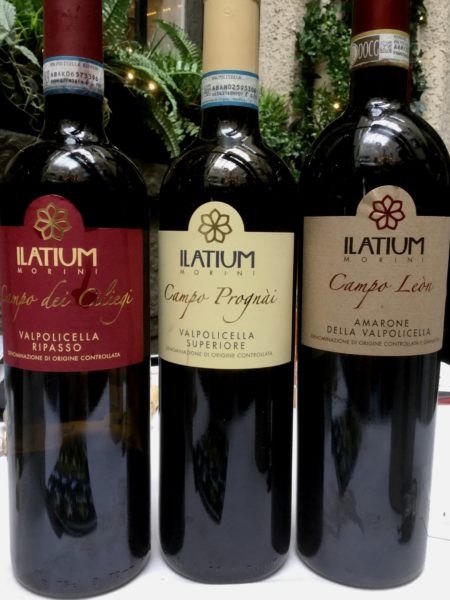 Amarone della Valpolicella "Campo Leon" – A blend of Corvina, Rondinella and Oseleta e Croatina aged in barrel for 30 months. This is a 'Wow' wine. Well crafted, rich and almost port like. Great body and mouthfeel. A long, lingering finish. Agents, this is a 'must buy'.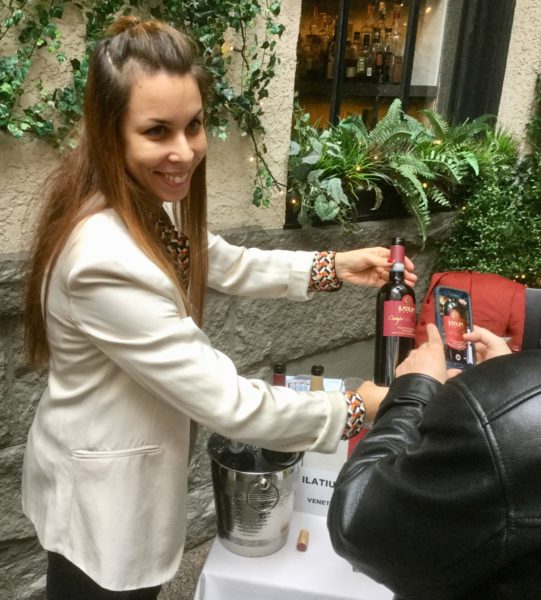 Valpolicella Superiore Ripasso "Campo dei Ciliegi" – same blend as the above with about half the barrel aging. A beautiful cherry nose and dried fruit on the palate followed by a medium-long finish. Ripasso at its best.
Soave "Campo Le Calle" – This white wine, made in the 'appasimento' style, is straw coloured with medium-light intensity. Good body and pleasing on the palate followed by a medium-plus finish.
Canada is a major export market for Italian wines and they work hard promoting their wines with events such as this. Whether you enjoy Prosecco, Soave, Valpolicella or Amarone, keep exploring the wonderful world of Italian wine. Salute!