Space Station Tiberia allows four players to team up to solve puzzles in outer space
SmartyPantz Escape Rooms, working with Canadian tech start up vrCAVE, is pleased to launch "Space Station Tiberia" a groundbreaking virtual reality escape room adventure. Space Station Tiberia combines the puzzling, testing type game play of escape rooms with cutting-edge VR technology allowing four players to work as a problem-solving team in the same virtual reality environment.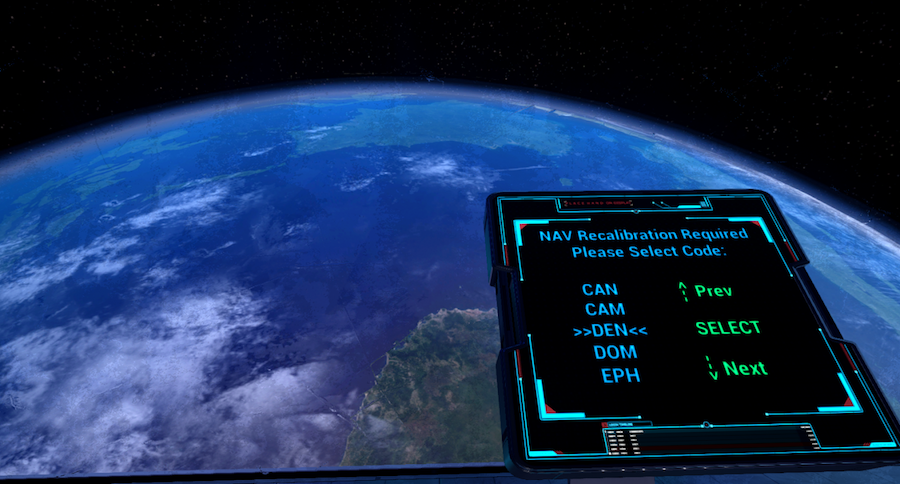 vrCAVE was founded less than two years ago by three Edmonton tech entrepreneurs, and they introduced their technology with "Hospital of Horror," the first VR haunted house of its kind. Developed over the course of more than six months, Space Station Tiberia is the next evolution of their game play, doubling the play capacity to four players at once.
The task of the players is no less than to save Planet Earth from a giant meteor by reactivating Space Station Tiberia and using its weapons to destroy the meteor. The ship has been booby-trapped, and many challenges stand between them and the salvation of the planet.
As a market leader in escape rooms, SmartyPantz was approached by vrCAVE to help them launch their next game and, blown away after playing a demo version of the VR adventure, they were excited to sign on.  "Virtual reality adds something brand new to escape rooms allowing players to visit environments that conventional rooms can't reach, like space," said SmartyPantz founder Dan Civiero. "We were beyond impressed when we demoed their technology and their well-thought out puzzles. We can't wait to share it with Vancouver players."
Space Station Tiberia at SmartyPantz will be available for public play beginning November 20th and the price to play is $35 per person for a 30-minute game play. In addition, a special analog/VR "Two Adventures, One Day" combo package is being offered for $45 per player, 25% off the usual $60 price!
For more information and to reserve, visit www.smartypantz.ca.