Remember it's never too early to start planning, writing your list and doing your Christmas and Holiday Season gift buying. You are going to love our picks from The Roots Cabin Collection™ Since most of the shopping falls on the woman of the household, including not just for hubby but everyone else in the family, you deserve a little help. Here are our suggestions for the babies, toddlers and youth on your list, maybe even something for you too.
There may only be twelve days of Christmas but thankfully there are still lots of shopping days left. You can be ready with our special recommendations for gifts from Roots.
The Roots Cabin Collection™
A celebration of our heritage, inspired by our early beginnings from a little cabin in Algonquin Park.
Shhh don't tell anyone, here are my personal #FavouriteThings Holiday Gifts I selected at the newly opened Roots Cabin in CF Pacific Centre in Vancouver. I was so impressed by the quality and workmanship I couldn't resist buying one for each little person on my gift list.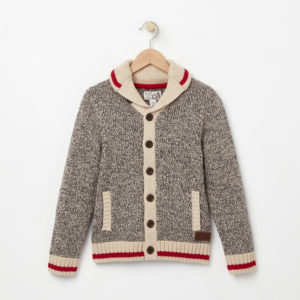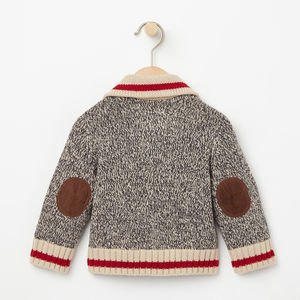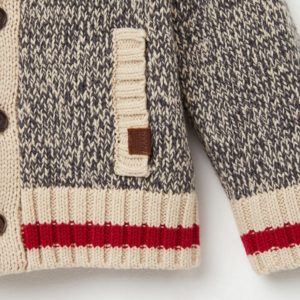 These adorable cardigans for kids are part of the new Cabin Collection available for Babies, Toddlers and Boys  $40.00 $48.00 $54.00. I think these cosy cardigans would be a hit for boys and girls.
I wonder if anybody will buy one for me? Also available in adult sizes. These Cardigans are stylish and comfortable and make the ideal gift for the woman on your list. Tres chic Roots Cabin Collection Canadian style.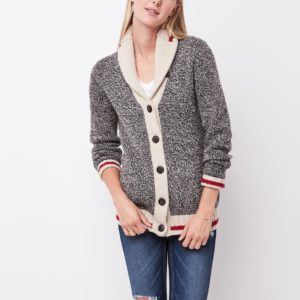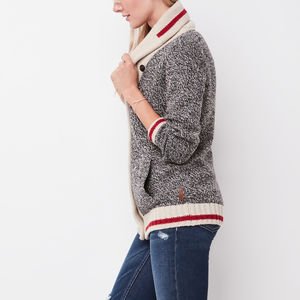 If you're shopping instore take advantage of Roots Free Limited Edition Holiday Bag and Gift Wrap Pack with your purchase. Worldwide shipping is available just be sure to check the shipping deadlines. Sometimes it's hard to make up your mind which gift is just right so it's a good thing you can buy the perfect gift for anyone on your list  – a Roots gift card 
Shop early to avoid disappointment, some items may sell out. Find a store that's located near you.
Facebook Roots Canada
Twitter @RootsCanada
Instagram rootscanada