As one who lives out in the burbs, I am delighted with all the events, John Gerum and Caroline Ahrendt of West Coast Experiences, bring to the Tri-Cites area. Their most recent event was the Tri-City International Food and Wine Festival, held at Coquitlam's Westwood Plateau Golf and Country Club. This is a great venue with a layout that naturally divides people into three separate areas, making it feel less crowded than similar events held in one large ballroom.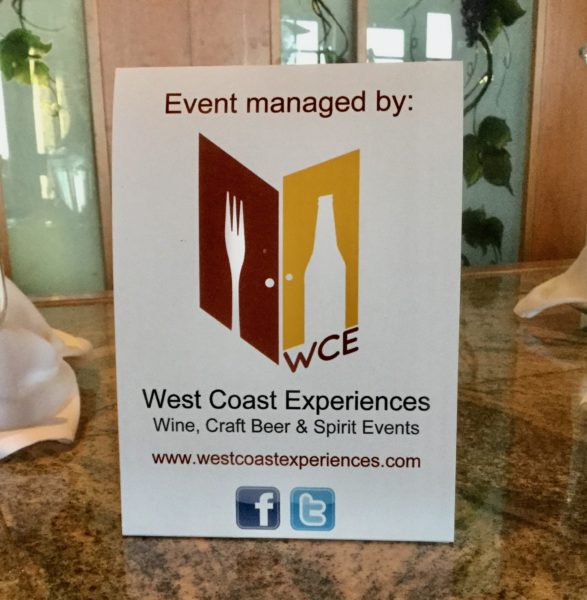 The event showcased over fifty wineries from ten countries. Italy was the featured country for this inaugural event, which was an overwhelming success. In addition to all the wine, ten local companies provided foods well matched to the wines.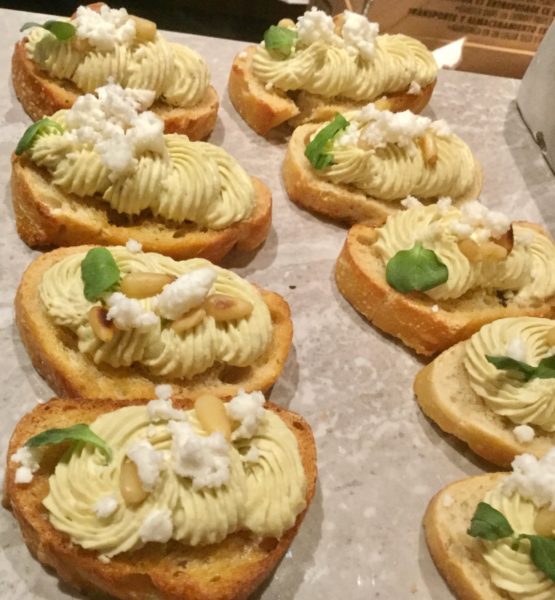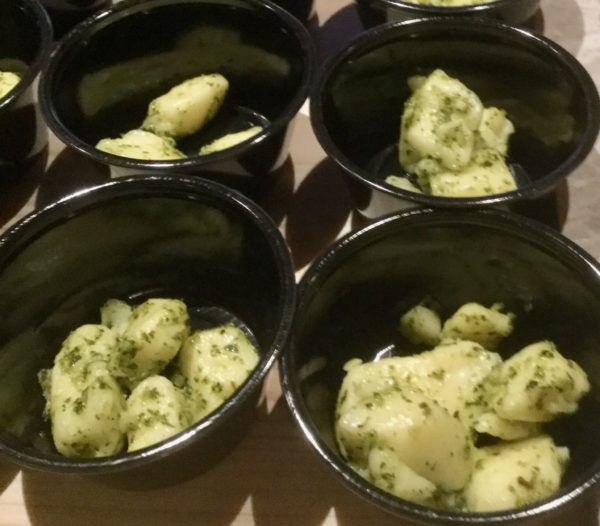 I decided to start with the wines of Italy.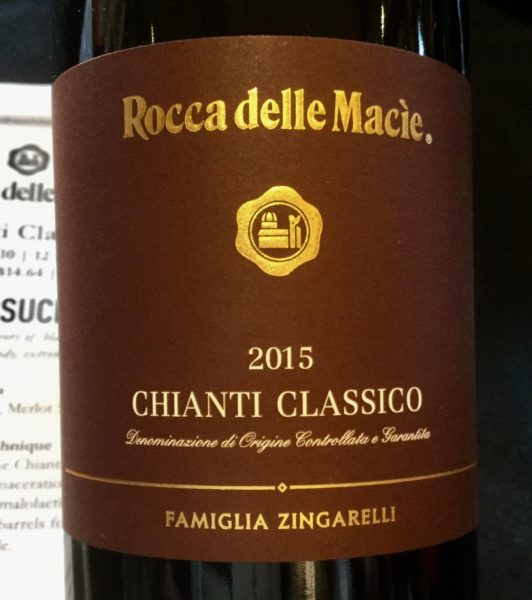 Rocca delle Macie 2015 Chianti Classico    $17.99
This wine received 93 points from James Suckling an American wine critic and writer for Wine Spectator. Made in the southern part of this region, a small addition of merlot (5%) really rounds this wine out and it truly over delivers. Find it and buy it before the word gets out.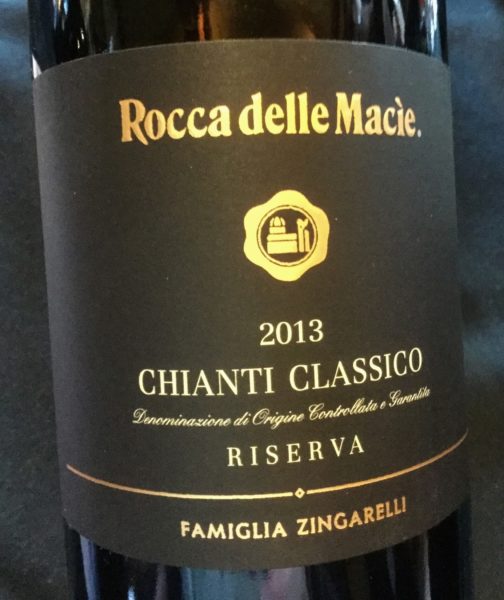 Rocca delle Macie 2013 Chianti Classico Riserva  $34.49
For $26, this is a worthy purchase. Made from the Brunello clone, it spends more time aging in large format barrels. 5% merlot and 5% cabernet sauvignon go a long way in making this wine stand out. Good now and well worth aging for another three to five years.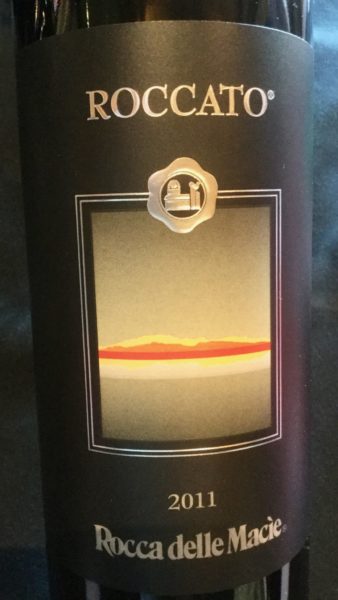 Rocca delle Macie 2011 Roccato Toscana IGT        $19.99
The nose invites you in with red berries, cocoa and vanilla. Well balanced. But it is the long lingering finish that tells you this is a quality wine.
Ruffino Sparkling Rosé         $20.78
This blend of chardonnay and pinot noir shows pleasing fruit on the nose and palate and at only 11% ABV it is a delightful afternoon patio wine.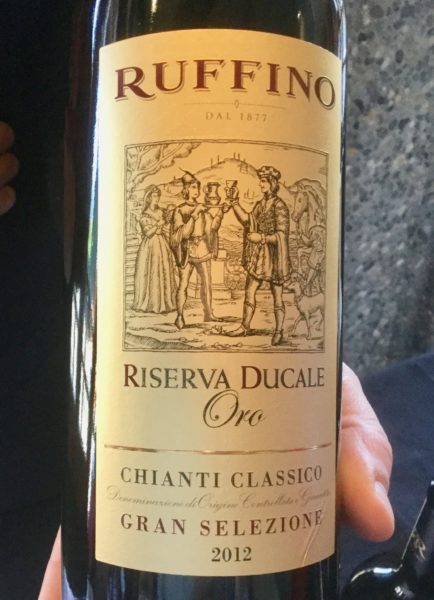 Ruffino 2012 Riserva Ducale Oro Chianti Classico Gran Selezione         $46.99
Made from 80% Sangiovese with the balance coming from equal parts cabernet and merlot. It spends 30 months aging before being released, resulting in lovely dried rich cherry on the nose and palate.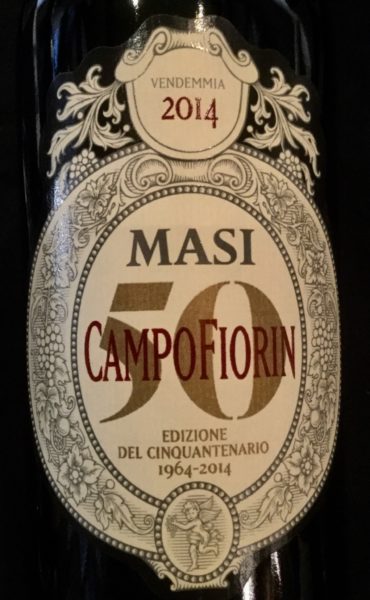 Masi Campofiorin 2014       $21.49
To make up for a less than desirable vintage, Masi made the decision to add Amarone wine into this blend (bonus!).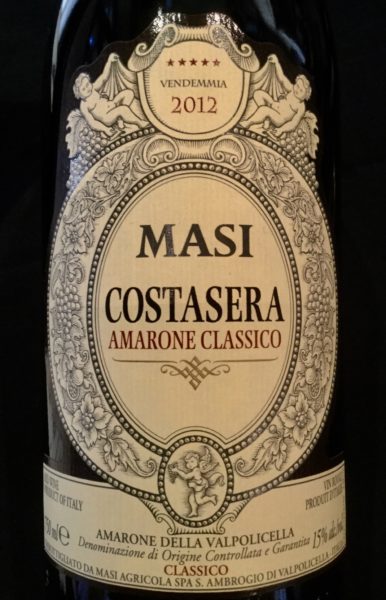 Masi Costasera Amarone 2012       $54.99
Look for the five stars on the top of this label.   As good as this wine is right now, it is built to go the distance and will just get better. This one is slightly drier than other Amarone wines.
Tommasi 'La Prunee' Merlot 2014 $17.99
At under $20, this is a wine well worth trying. Dark berries and chocolate on the nose and palate. Soft tannins and a medium-plus finish.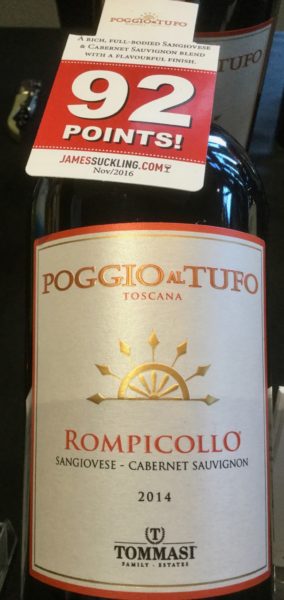 Poggio al Tufo Rompicollo Cabernet-Sangiovese 2014    $21.49
This is a very popular wine and after tasting it you'll understand why. The nose shows aromas of red plum, sweet spice, earth and red currants. Well balanced. The flavours mirror the nose followed by a medium-plus finish. Pair this one with prime rib or oven-roasted meats.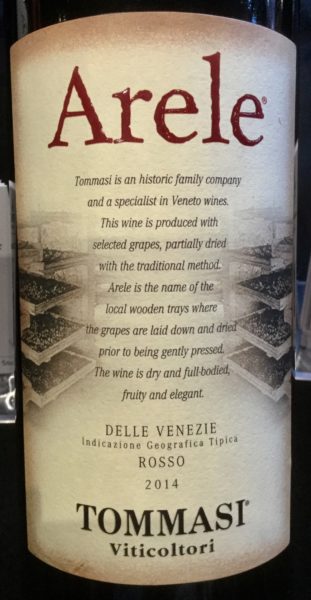 Tommasi Arele Appassimento 2014           $23.99
Very good. Black pepper, red berries, savoury with good texture.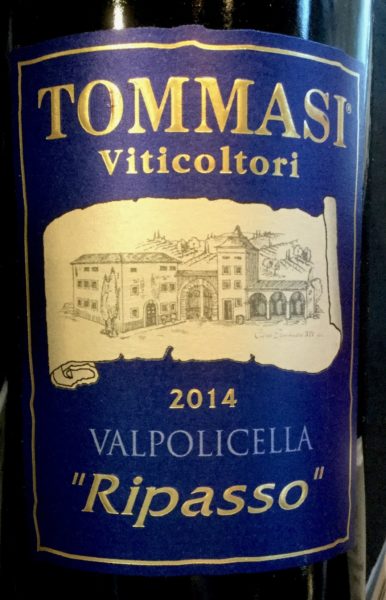 Tommasi Valpolicella Classico Superiore Ripasso 2014   $28.99
Very good. Good fruit and smooth ripe tannins. A medium-plus finish.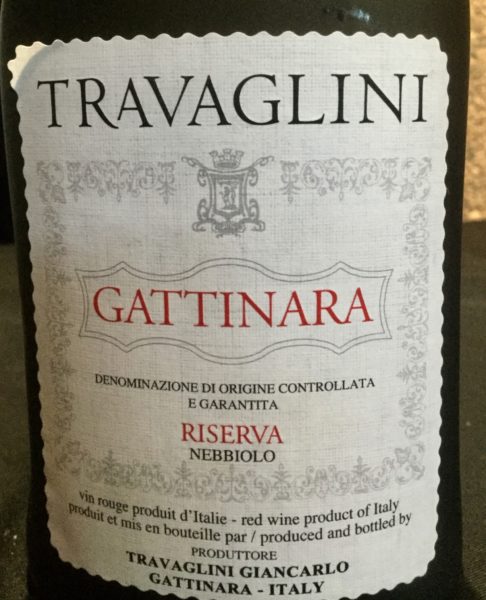 Travaglini S. R. L. Gattinara Riserva 2010
A delicate nose showing aromas of cherry, floral notes, and black pepper. The flavours follow the nose along with leather earth and tobacco notes.
Azienda Vitivinicola Paolo Scavino Sips Barolo Classico 2012
Buy this wine and let it rest for a few more years. This is a blend of seven vineyards and is aged fro 10 months in neutral French oak barrels and another 12 in large casks. Plum and chocolate notes, soft and round in the mouth followed by a long lingering finish.
Il Poggione Azienda Agraria Vermentino/Chardonnay    $19.99
I was very curious to try this very interesting blend and was pleasantly surprised by how well it worked. It's a 50/50 blend with bright citrus flavours. Dry and well balanced. Versatile food wine.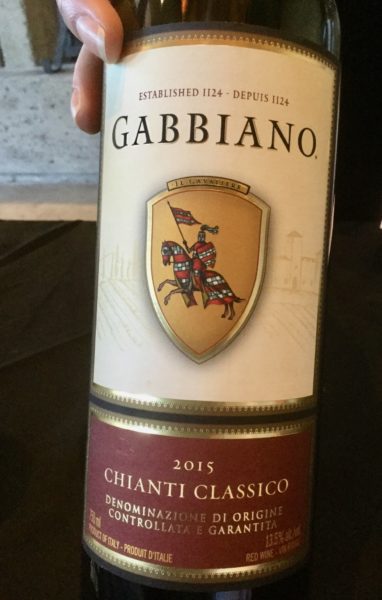 2015 Gabbiano Chianti Classico      $19.99
Sweet ripe cherry red berries and spice on the nose with chalky tannins. Very good now, but I'd hang on to mine for another two to four years.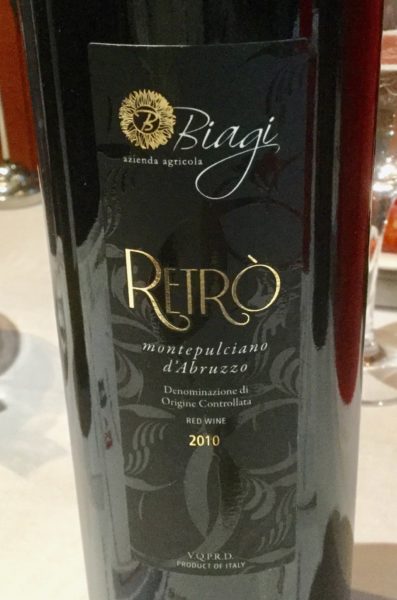 Montepulciano d' Abruzzo RETRO 2010    $16.99
Under $20 and a definite good buy. Stock up on this big fruit-forward wine.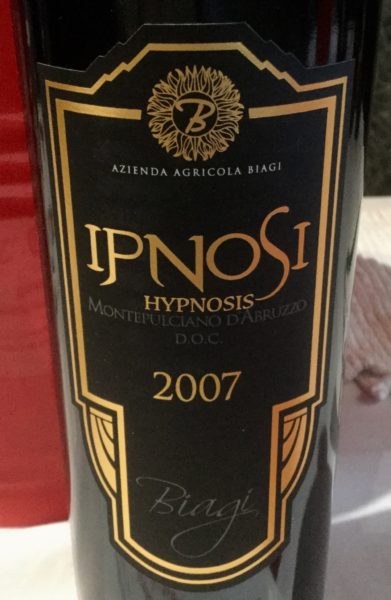 Montepulciano d' Abruzzo Hypnosis 2007            $39.04
This spec wine is impressive with a big nose displaying earth and juicy fruit on the palate.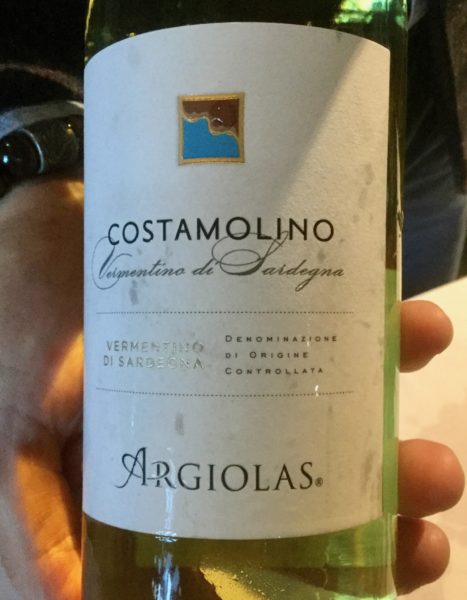 Argiolas Costamolino Vermentino di Sardegna 2016       $18.49
I've sampled this wine at another event and then sought it out at a wine shop. Many people are not familiar with this varietal, but with its Italian roots, you just know it is going to be a terrific food wine.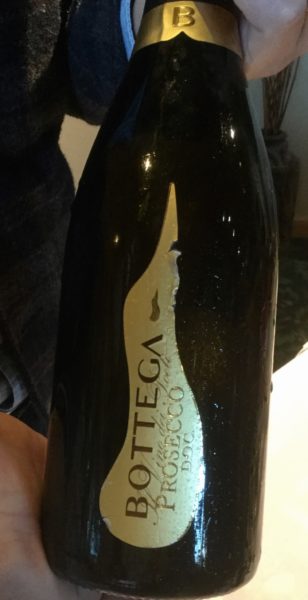 Bottega Prosecco Brut 'Il Vino dei Poeti'    $17.49
One of the better bubblies of the day. Besides being very well balanced there was a delightful fruitiness – almost gewürztraminer or muscat like – apparently due to the lees aging.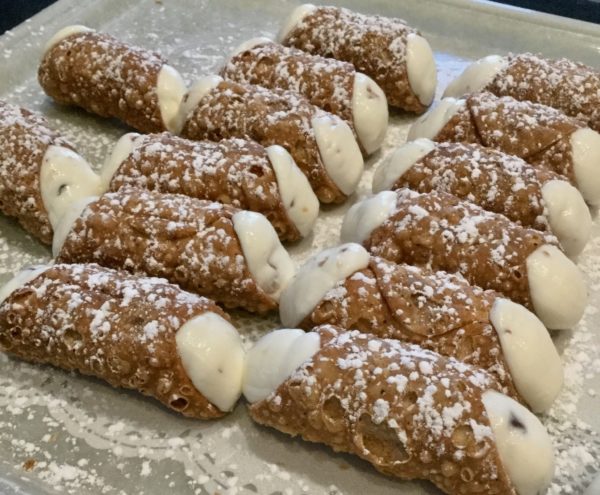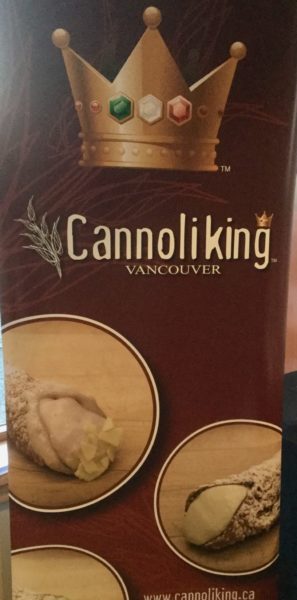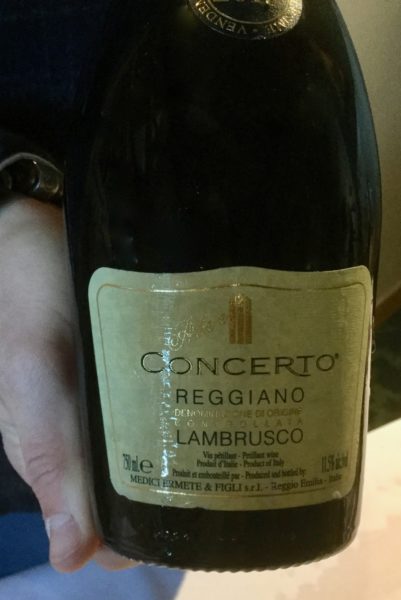 Medici Ermete Concerto Lambrusco Frizzante      $19.99
Made from the salamino grape, this secco (dry) sparkling red is quite delightful with juicy red fruit on the nose and palate.   If you've never had a red bubbly, be sure to give this one a try. It'll make you a believer.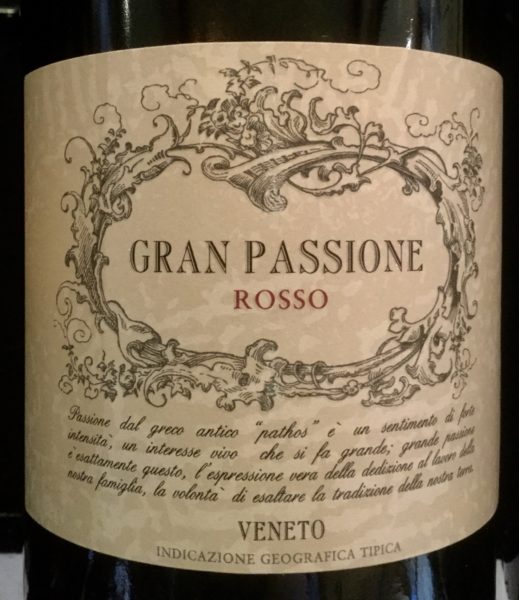 Gran Passione Rosso 2016   $21.99
This value wine will wow you.   Made from merlot and corvina, it over-delivers with lots of bright red fruit.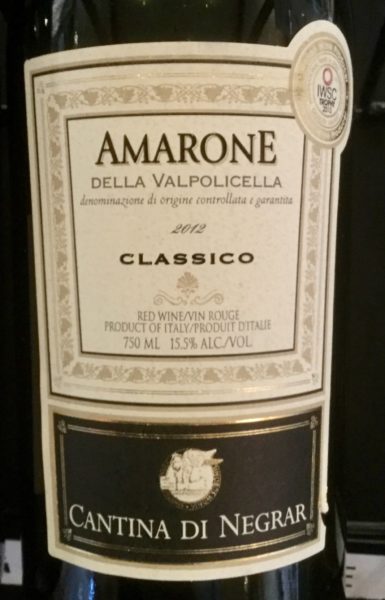 Cantina di Negrar Amarone 2012  $42.99
This cooperative has been around since 1933 and the wine comes from vines that are over 25 years old. It is one of the better Amarone wines I have tasted with lots of fruit and a long lingering finish. Quality wine well worth its $40+ price tag.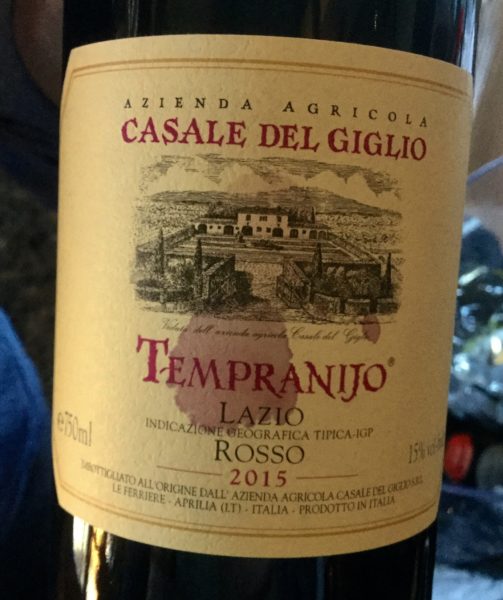 Casale del Giglio Tempranijo 2015 $41.65
30 years ago, 60 different varietals were planted in this vineyard and surprisingly, the Spanish native proved to be best suited to this site. The grapes are air-dried. Smoky and earthy with dark dried fruit. Aged 12 months in bottle prior to release. Drink now.
* All wines are available at Marquis Wine Cellars and the prices listed are theirs. For orders contact robert@nullmarquis-wines.com or call 604-695-2951. Some may be available elsewhere
(More to follow in part 2)
(All photos – Sam Hauck)