The Fabric of our Land: Salish Weaving – Museum of Anthropology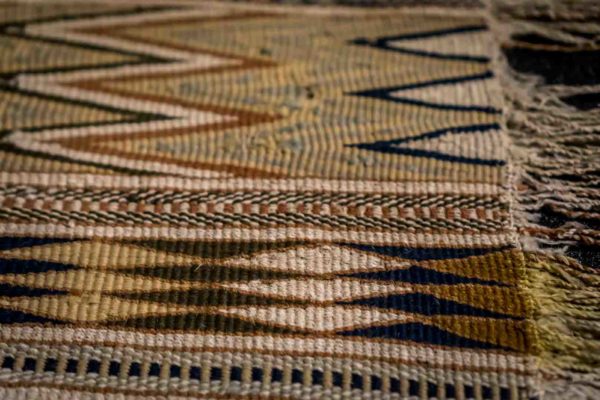 Visitors entering the new Salish weaving exhibition at the Museum of Anthropology are instantly aware that they have arrived at a sacred place. The lighting in the large, airy room highlights the beauty of each woven piece and invites guests to move slowly, taking time to study and admire each blanket.
Curated by MOA curator Susan Rowley, in collaboration with Salish weavers including Debra Sparrow, the exhibition features woven blankets, some of which are nearly 200 years old and others which are contemporary.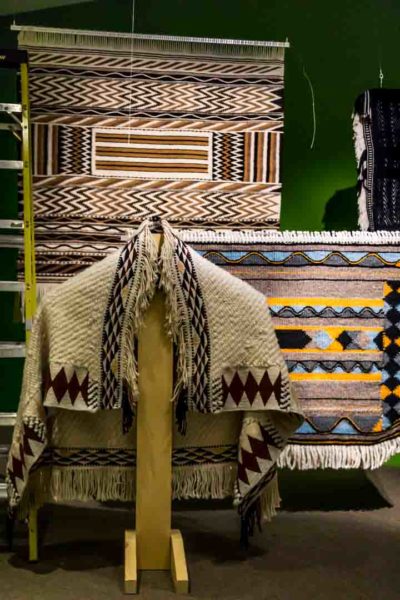 Although the history of Musqueam band and blanket weaving extends back for thousands of years, much of the knowledge has been lost in the past 85 years because of contact and residential schools. Young women heard about the weavers from their elders, but, when they decided to revive the art of weaving, they had to trust their DNA to teach them the process and patterns, as there were no weavers left to pass on the information.
Debra Sparrow and her sister, Wendy Grant John, read several history books about the Coast Salish people and learned that blankets had been traded to and gifted to early American and European explorers to the area. They researched and found several of the blankets, which have now been "brought home for a visit". Museums in Finland, Scotland, England and the United States (including the Smithsonian) were delighted to loan the blankets; these ten beautiful pieces make up part of the exhibit.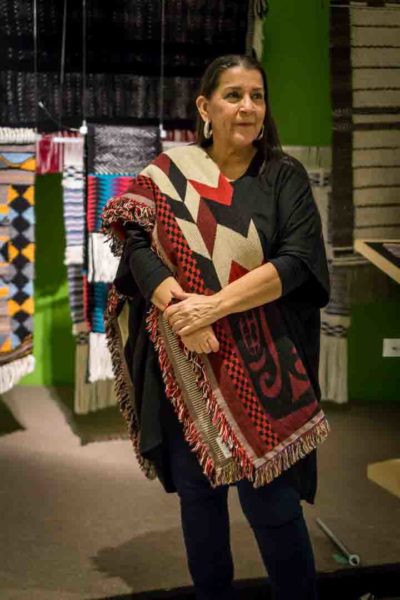 Debra Sparrow
The intricacy and complexity of the weaving is breathtaking. The blankets were woven with mountain goat hair, as well as stinging nettle, hemp, feathers and wild dog hair. Each took a group of weavers between 1 – 5 months to complete. Local plants were the main source of dyes, but tin (enhancing the reds) and iron (for the blacks) were used as well. The exact meanings of the patterns have been lost, but it is certain that they were inspired by the environment, water and sky, and that there is a spiritual connection embedded in each blanket.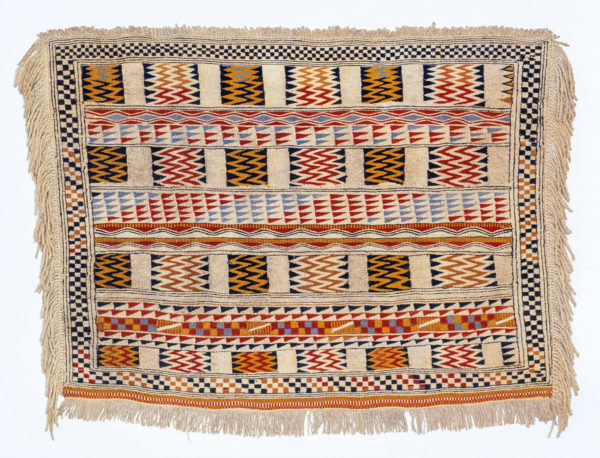 As well as the earliest treasures, visitors will see 100 year old mountain goat blankets from the MOV collection, as well as 20 more contemporary projects completed after 1960. These, too, are spectacular and speak to the long and important history of weaving for the Salish peoples.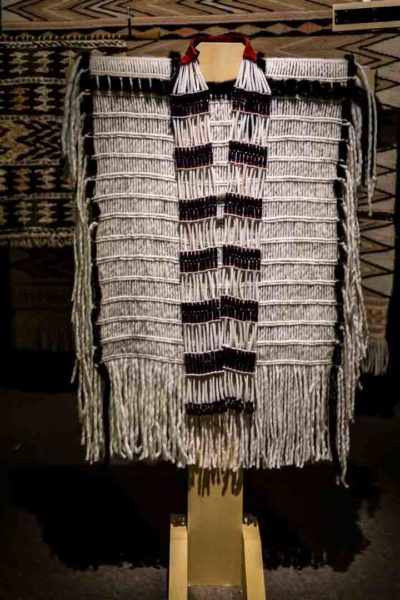 The exhibition runs from November 19, 2017 until April 15, 2018 at the Museum of Anthropology, University of British Columbia
moa.ubc.ca