Tableau Bar Bistro to offer decadent three-course set menu on February 14
Add some French fare to your romantic Valentine's Day plans with Tableau Bar Bistro's three-course set menu and wine pairings. *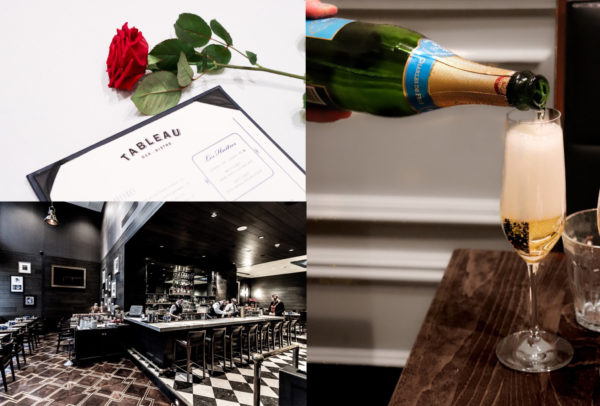 Tableau's decadent dishes highlight its French-meets-West-Coast fare, showcasing Executive Chef Tret Jordan and Head Chef Dan Vichitthavong's most recent creations. Diners will start with Chef's Amuse Bouche, followed by a choice of Tartare de Coeur de Boeuf or Salade de Mâche. Plats Principaux options include Duo de Boeuf with red wine au jus, Morue-Lingue with roasted salsify, lardons, sweet potato pavé and beurre blanc or Agnolotti made with roasted beets, almond crumble, capers, brown butter and lemon ricotta.
La Sauvagine cheese with grapes, apple, crostini and truffle honey will be served following the main course and for dessert, guests may choose between Tarte au Citron or Pâté de Chocolat.
Tableau's three-course Valentine's Day menu is $75 per person and does not include beverages, taxes or gratuities. Curated wine pairings especially chosen to complement each dish are available for an additional $45. *
For reservations, please visit OpenTable.ca or call (604) 639-8692.
*Set Valentine's Day menu will be served exclusively that evening. Regular menu not in effect.
TABLEAU BAR BISTRO
Address: 1181 Melville Street
Vancouver, BC
(604) 639-8692
Hours:
Lunch: Monday to Friday, 11:30am – 2:30pm
Dinner: Sunday to Thursday, 5:30pm – 11pm, Friday & Saturday, 5:30pm – Midnight
Brunch: Saturday & Sunday, 10:30am – 2:30pm
Happy Hour: Monday to Sunday, 2:30pm to 5:30pm & 9:30pm till close
SOCIAL MEDIA
Instagram: @tableaubarbistro
Twitter: @tableaubistro
Facebook: /tableaubarbistro
Website: www.tableaubarbistro.com