In honor of their 10 year anniversary Zee Zee Theatre company brings back one of their most heart wrenching masterpiece " My Funny Valentine". The show is on until Feb 18th at the Dance Theatre located on 677 Davie Street. Tickets are priced at $27 and can be purchased on Theatre Wire
The show features Jessie-nominated actor Conor Wylie who originates from Vancouver and is based on a gay hate crime that took place in a high school 10 years ago. A boy named Lawrence King asked his male classmate Brandon Mcinerney out for a Valentine's day date and the next day King was shot by Mcinerney. Conor Wylie puts on an outstanding one man show and plays seven characters ranging from the ages of 11 to 67. Not knowing what to expect I was surprised to see how well Conor was able to portray all the characters with only a few seconds to spare in between. The play takes audiences through the minds of a few prominent people that were involved directly or indirectly with the hate crime and the impact it had on their lives.
The show begins with the character of the reporter that was the first on the scene, Mr. Bernard Michaels. Bernard Michaels was looking for his big break in journalism when he was watching the news and heard about the shooting. He rushes to the scene to get the full coverage on the story. It certainly hits home for Bernard as he has a 15 year old daughter named Georgia at home and can't imagine the same happening to his girl. Unfortunately this tragic incident led to Bernard getting the best outcome and the biggest break in his career. One thing that really resonated with me is that you can't plan what life throws at you.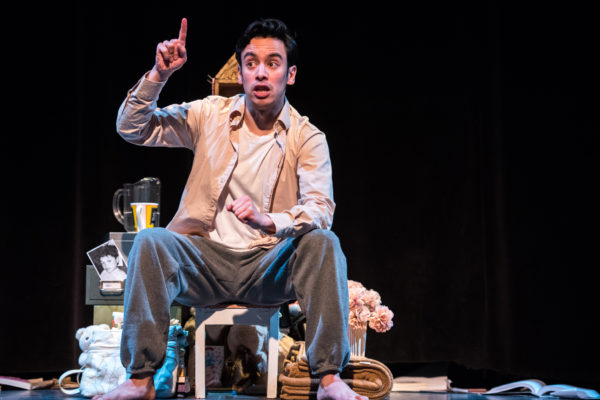 Scene 2 was of a teacher who seemed very flustered and clumsy after the tragic killing. This was Lawrence King's teacher, the same one that he confided in and came out at the age of 10. The scene is one where she is addressing the students and the parents of the school after the tragic incident and tries to bring more awareness to such hate crimes and advocating for a change. She stresses the fact that there needs to a document for the schools to make sure nothing like this ever happens again. She voices the need to teach our kids how to live in democracy and be tolerating of other people's choices. Schools need to place procedures to ensure there is a safety net for the students.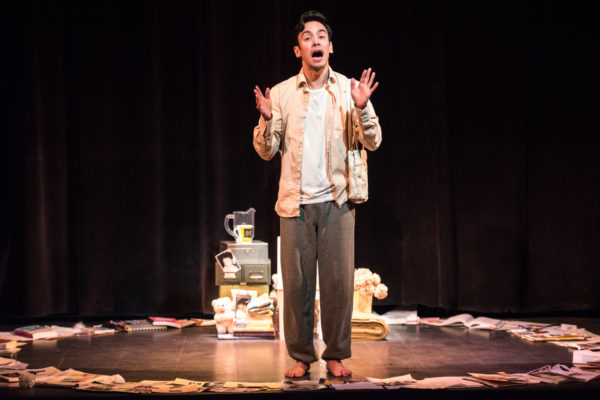 Scene 3 is that of an older gay man. He tries to explain how it was so taboo to be openly gay when he was growing up. People were scared to come out as they feared for their freedom. Gay people were sent to prison back then.

Scene 4 is that of the shooter Brandon's Dad. After the news broke out, his dad got fired from his job. The scene also draws more light into his son Brandon being a victim of sexual harassment. He was repeatedly bullied by Lawrence King and even though these issues were reported to the various teachers no action was taken. Brandon's dad also mentioned that if it had been a girl and she was getting sexually harassed the issue would have been taken more seriously.
Scene 5 is of another teacher who talks about what happens next after such an incident. There is a Hate Crime Prevention Act put in place. Brandon is asked to be tried as an adult due to his execution style of shooting. It is also noted that Brandon borrowed the gun from a relative and not from his parents. She emphasized that school is not a fashion show and kids sometimes make it impossible for the teachers to do their job.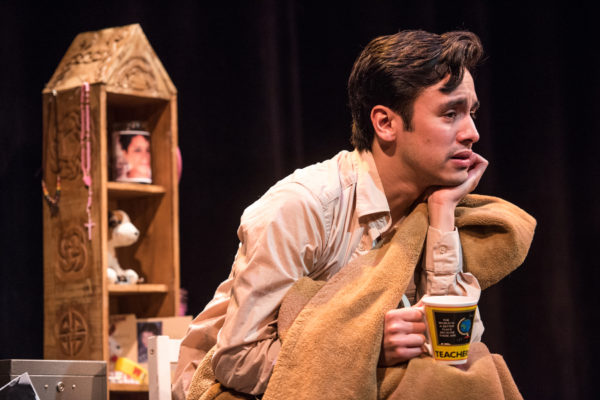 The end scene is a very touching scene about a 11 year old girl with two Dads that receives a liver from Lawrence King shortly after he was declared brain dead. After her liver transplant surgery, she recalls her dream while she was undergoing her surgery.She remembers walking down the ramp hand in hand with Lawrence and in the end he tells her "It will all be Okay"