CHERRY BLOSSOMS IN BLOOM
The city is being blanketed in a variety of pink hues with the arrival of cherry blossom season. To celebrate, Aburi Restaurants is kicking off spring with several new sakura-themed dishes, desserts, and beverages at Miku (70-200 Granville Street), Minami (1118 Mainland Street), and Gyoza Bar (622 West Pender) starting on April 2, 2018.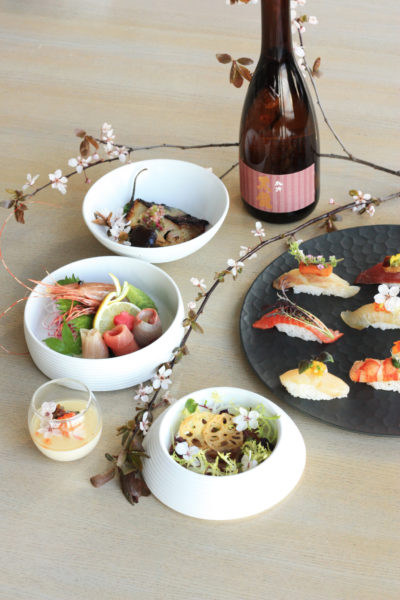 "In Japan, the cherry blossom season is celebrated by gathering friends and family together to enjoy a meal or drink underneath the beautiful sakura trees, also called hanami," says Seigo Nakamura, founder and owner of Aburi Restaurants. "It is one of my favourite seasons. At all three of our restaurants, we definitely wanted to continue our tradition of incorporating this joyful season into our menus and having all our guests celebrate with us."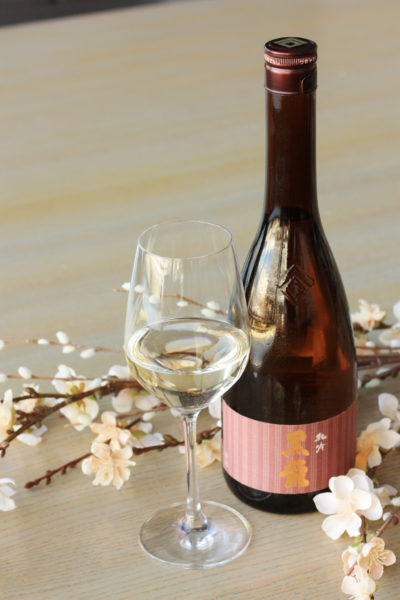 At Miku, guests can enjoy a special Sakura Aburi Prime Kaiskei set dinner ($88 per person), available April 2 to 15, 2018. The premium Aburi Prime nigiri selection in the coursed dinner includes Sakura Dai, featuring monkfish liver, sweet soy reduction, and shiso flower; Akami Maguro with seared Brome Lake foie gras, soy reduction, pickled wasabi, and sakura flower; Sakura Shio Cured Japanese Hirame, and A5 Japanese Wagyu with uni, sakura denbu, and micro dianthus. Dessert is a Handmade Sakura Mochi with azuki beans, cherry purée, and cherry yogurt sorbet.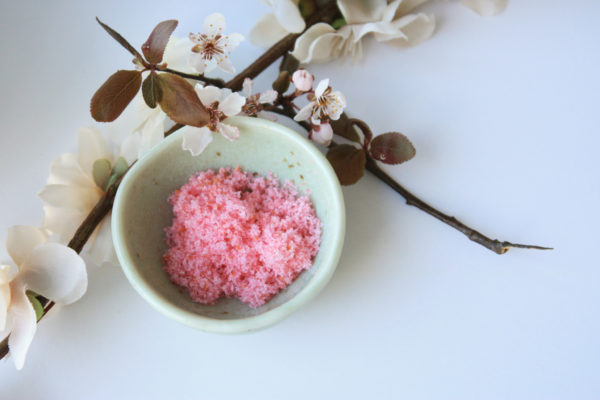 At Minami, guests are invited to taste through an exclusive collection of Sakura Petit Fours, available April 5, 2018 to April 22, 2018, including a Yuzu White Chocolate Cheesecake with rose sakura gelee, Lychee Raindrop Cake with kinako and jasmine syrup, Raspberry Honey Castella with red bean mochi ice cream, and a Sakura Macaron with matcha white chocolate.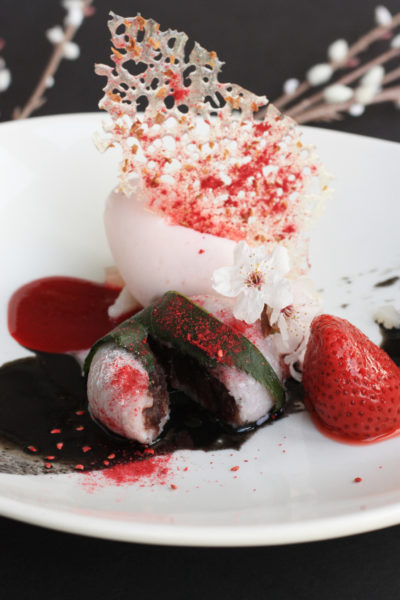 Gyoza Bar is featuring its vibrant Roasted Beet Gyoza and Market Salad for the occasion, as well as its version of the Sakura Mochi with azuki paste, kinako, Japanese kuromitsu sauce, and vanilla ice cream. Guests will enjoy a taste of spring with Gyoza Bar's Strawberry Pistachio Frozen Cocktail, available from April 5, 2018 to April 29, 2018.
Both Miku and Minami will feature Okanagan's Kanazawa Sakura Rosé, the new-to-British Columbia Kokuryu Junmai Ginjo, and a soft cocktail called the Ibuki made with Seedlip Garden 108, the world's first non-alcoholic spirit.
For more information about Miku, please visit www.mikurestaurant.com.
For more information about Minami, please visit www.minamirestaurant.com.
For more information about Gyoza Bar, please visit www.gyozabar.ca.
About Aburi Restaurants Canada Ltd.
"I don't just want a business; I want to create a culture and a community." – Seigo Nakamura
Seigo Nakamura, owner of the Tora Corporation in Japan, is the visionary behind Aburi Restaurants' Miku, Miku Toronto, Minami and Gyoza Bar. His unique concepts and business strategies have led to the creation and spread of Aburi style cuisine across Canada. A trendsetter in all aspects, Seigo is never happy with settling for the norm. His unique twist on Aburi cuisine was created over a decade ago, by innovating the idea of traditional Japanese flame-searing with the decadent and creamy sauces of French cuisine. Driven by this unconventional concept, Seigo set out to introduce this fresh and addictive Aburi cuisine to the world.
Seigo also promotes the unique company philosophy of 'Ningenmi'. Literally translated as 'the human flavour,' Ningenmi is a Japanese term used to refer a person with outstanding humanly qualities: sincerity, thoughtfulness, and passion. Seigo is a strong advocate of spreading ningenmi to his team, promoting a positive team dynamic within his restaurants.