The Queen Elizabeth Theatre was vibrating with energy and sound on Friday evening, thanks to a phenomenal concert by "Take 6", a Grammy Award winning a cappella sextet presented by Chor Leoni as part of its fourth annual VanMan Male Choral Summit. From the first note to the last, their enthusiasm, unique arrangements of pop, R&B, gospel and jazz tunes kept the audience enthralled – and busy.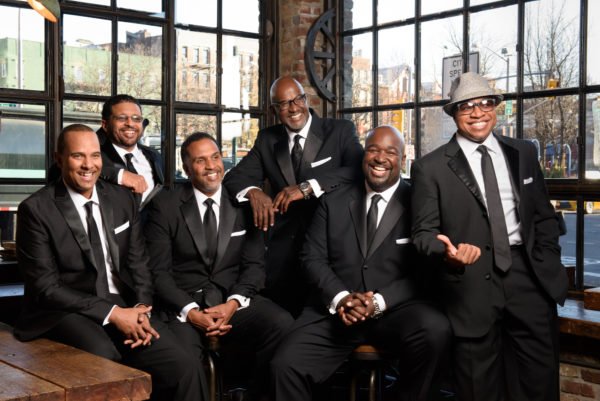 The music was magical. Innovative and complex vocal arrangements, accompanied by perfectly executed dance moves and percussion instruments, ensured that the momentum was never lost. The six powerful voices blended flawlessly. Beginning with the traditional spiritual "Wade in the Water", continuing with a diverse set including Tony Bennett's "Just in Time", the Beatles' "Got to Get You Into My Life", Al Jarreau's "Roof Garden", Gospel standard "Mary Don't You Weep" and Ben E. King's "Stand By Me", and ending with "Hallelujah", Take 6 clearly demonstrated why they are the most awarded a cappella group in history, with ten Grammys and a myriad of other awards for Gospel, Jazz and Vocal music.
Concertgoers were encouraged, and sometimes taught, to clap in traditional and syncopated styles, to hum and to sing along. At one point, they were asked to bring out their cell phones and access their flashlights, in order to light up the stage for the next song. Following this, they stopped for a photo op, asking everyone to take a picture of the group and post it on Facebook.   It appeared that the audience was delighted to comply!
Although "Take 6" has been singing together since 1989, they are still learning and growing. A new project / album, "Iconic", will be released at the end of this month, and is certain to be as diverse and entertaining as the music they have already shared. Enjoying "Take 6" is truly a special treat.