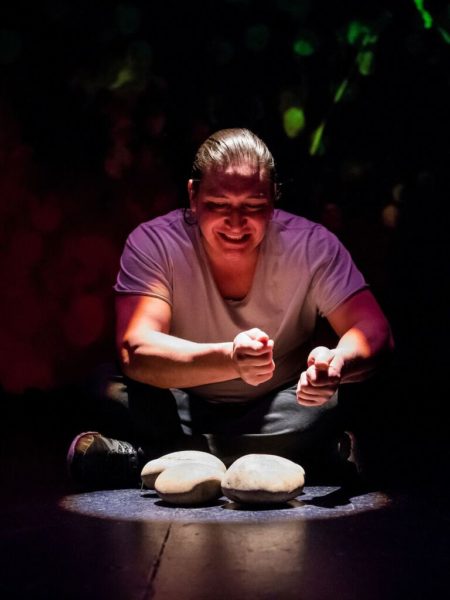 Métis Mutt
Sheldon Elter, a multitalented Métis actor, writer, comedian and musician, explodes onto the stage as he begins the one man production of his life story, "Métis Mutt". He opens with a comedy routine consisting of rapid fire traditional "Indian jokes", each more disturbing than the one before. The scene changes, a new background emerges, and he is a young child. He first informs the audience about the respect with which women are treated in his culture, and then becomes the young witness to a brutal beating of his mother by his father.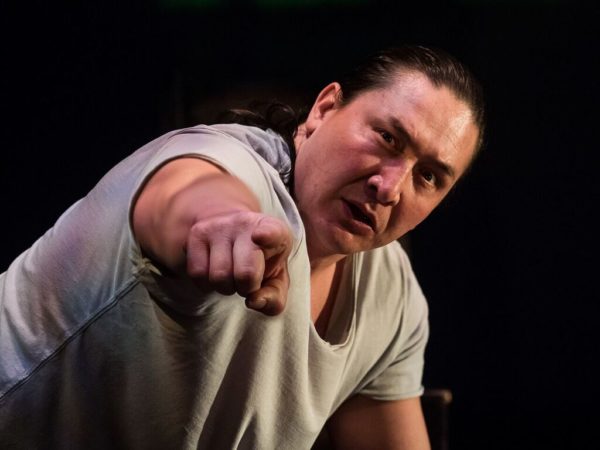 Elter's performance is mesmerizing. Raw and honest, funny and poignant, disturbing and hopeful: the character's ages, experiences, highs and lows are depicted unapologetically as he struggles to succeed in a world where he is not quite Indian enough and not quite white enough. His ability to change persona in the blink of an eye, play the guitar, dance and sing beautifully while simultaneously presenting the humour and pathos of his life's journey is extraordinary.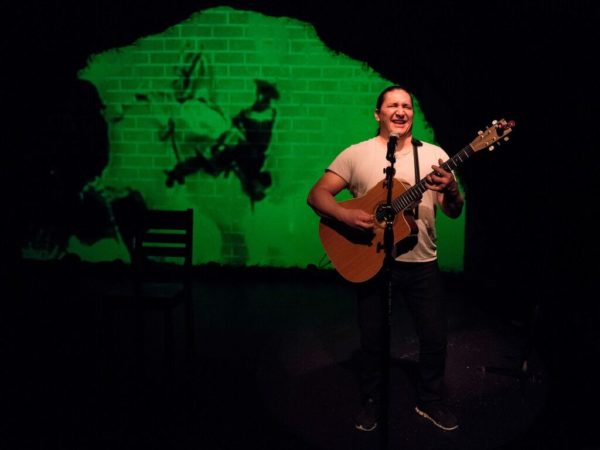 The 90 minutes of the performance flew by, the audience's enthusiastic applause a fitting tribute to an excellent theatre experience. "Métis Mutt" is playing at the Firehall Arts Centre until May 5th. There are still some seats available for both matinee and evening shows – you do not want to miss the opportunity to experience some truly remarkable theatre.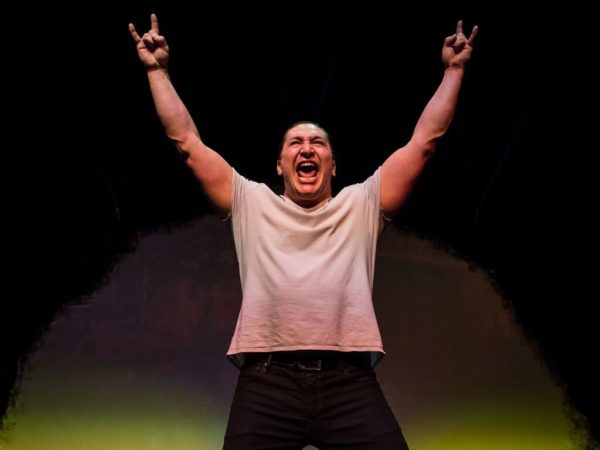 Article:  Judy Robb
Photography: Marc J Chalifoux