"SHIT"
A Firehall Arts Centre Production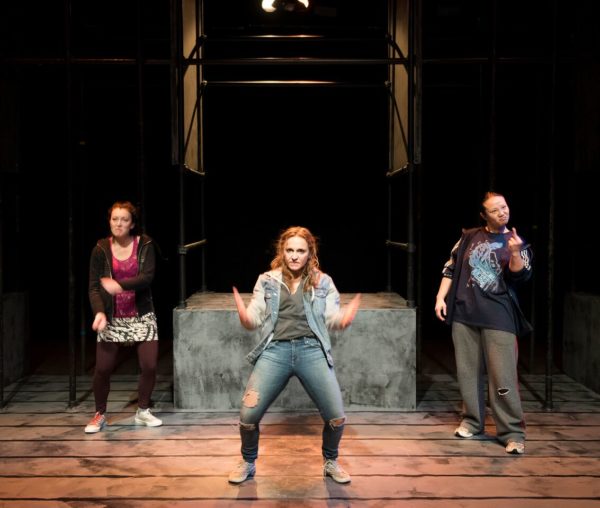 The intertwined stories of three incarcerated young women explode on the stage during the brilliantly acted 50 minute production of "SHIT" by Patricia Cornelius, now playing at the Firehall Arts Centre. Assisted by a minimal stage, very creative lighting and some well placed heavy metal music, the realities of the lives of Billy (Kayla Deorksen), Sam (Yoshié Bancroft and Bob (Sharon Crandall) burst forth in the very first scene and never let go.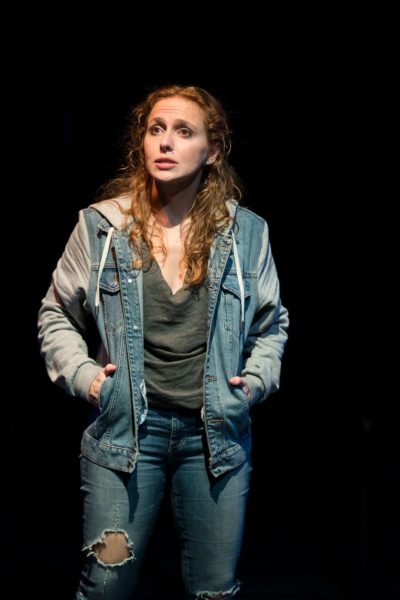 No subject is off limits. They explore the fine art of profanity, agreeing that some words are electrifying and can be used effectively to scare people off. They question whether anything could still frighten them and decide that nothing could because they have been told (and, sadly, they seem to believe) that they are beyond saving. Nightmare experiences in foster homes, how to survive a fight, secret yearnings for a better, more normal life, and reminiscences of their mothers are all examined in sad detail. Rage is always with them, right below the surface.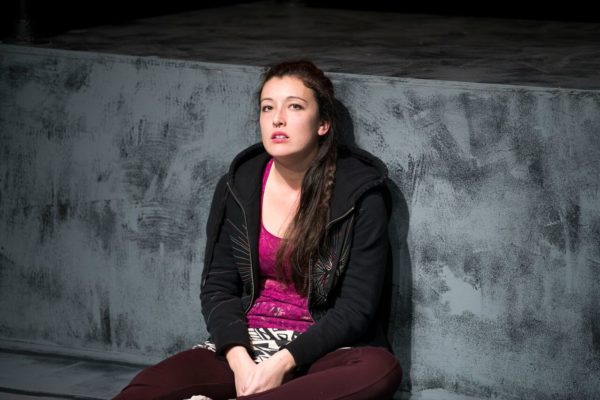 "SHIT" is a heartrending production. The audience is given the opportunity to understand these women, to feel empathy and to ask big questions. Given their background experiences, is it any wonder they have acted in the ways that they have? Are they "forsaken", as one foster mother suggested, or can something still be done to encourage that faint hope, that tinge of wanting, that each of them tries to bury?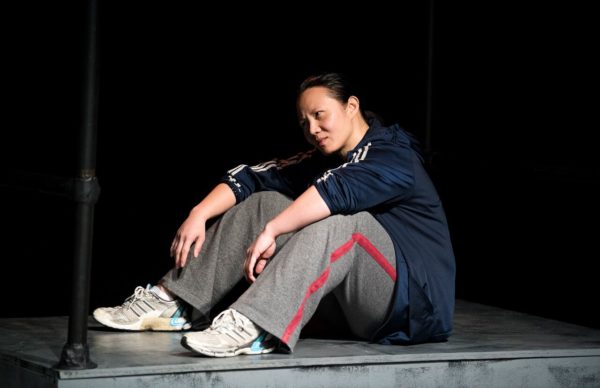 "SHIT" is a powerful play to experience, to share with friends and to think about for a long time.
"SHIT" continues playing at the Firehall Arts Centre at 280 East Cordova Street in Vancouver through February 10, 2018.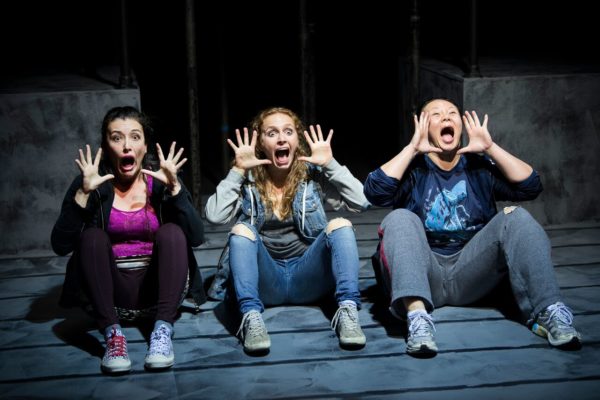 Article:  Judy Robb
Photos:  Emily Cooper