Steve Warner to keynote at fourth instalment 
of popular industry forum on

June 18, 2018
Liquidity Wines is excited to once again partner with Okanagan College in presenting Wine Talks, an engaging lecture series which provides attendees with expert intel on wine marketing and a host of relevant topics facing the industry.
Liquidity's fourth instalment of Wine Talks will be led by keynote speaker Steve Warner, president and CEO of
Washington State Wine
. Helming an industry that has seen dramatic regional growth in the past decade, Warner boasts a seasoned career that has allowed him to visit some of the world's most spectacular wine regions.
"I'm absolutely thrilled to travel to the beautiful Okanagan Valley wine region to continue sharing ideas with our friends and neighbours," says Warner. "We've seen tremendous growth of Washington State wine in recent years, and we look forward to even more growth by collaborating with our regional partners."
Originally from Washington State, Warner served in the U.S. Military before moving overseas to take on the role of general manager – and, later, managing director – at major pharmaceutical firm Merck & Co. Inc. In 2012, Warner was appointed president and CEO of Washington State Wine Commission, which represents every licensed winery and grower in the state. Funded through grape and wine sales, the organization strives to raise awareness and drive demand for regional varietals through marketing and education while also supporting viticulture and oenology research. During Warner's time at the commission, Washington wines have become a competitive force on the world stage and demand has increased more than ever.
"Under Steve's leadership, Washington State wines have seen tremendous sales growth particularly in the premium category," says Ian MacDonald, owner of Liquidity Wines. "This is a unique opportunity for us to learn what they have done to position their wine region for local, national and international success."
Wine Talks takes place on
Monday, June 18 at 6:30pm
(doors open at
6pm
), at Okanagan College's Penticton Campus (
583 Duncan Avenue West
, room PC 113). Tickets cost $20 and include refreshments. For more information and to purchase tickets, visit
Eventbrite
. Join the conversation online with the hashtags: #bcwinetalks, #okanagancollege and #liquiditywines.
About Liquidity Wines
Based in Okanagan Falls, the Heart of Wine Country™, Liquidity offers an artisan approach to winemaking, taking guests on a journey of the senses that captures the art of winemaking from grape to glass. The winery's stunning space wows with incredible views, eclectic artwork and locally inspired food. Time in the tasting room and bistro is spent enjoying these finer things in life, while in the vineyard care is taken to hand-harvest the best fruit and artfully blend them into fine wines. 
Liquiditywines.com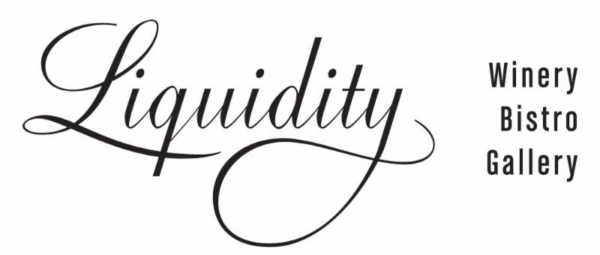 About Okanagan College 
Okanagan College is a public, post-secondary institution with campuses in Kelowna, Penticton, Vernon, and Salmon Arm, as well as education centres throughout the interior. The College offers an array of programming with more than 120 certificates, diplomas and degrees. Established more than 50 years ago, Okanagan College offers a unique selection of programming in wine, food and tourism. The College's viticulture programs are based at the Penticton campus and make use of the B.C. Wine Information Society Sensory Centre, which is the first educational facility of its kind.
Okanagan.bc.ca