Frontier Modernism:
A Lecture by Sarah Milroy, Acclaimed Curator and Writer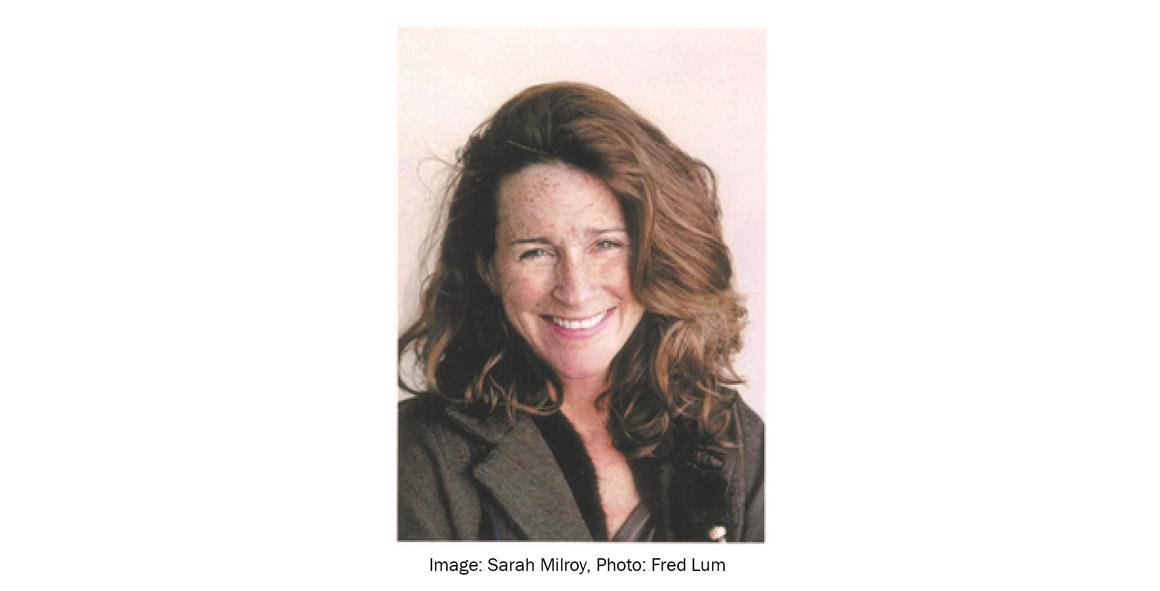 WHEN: Saturday, June 16, 3:00 pm
WHERE: UBC Robson Square, Theatre C300
800 Robson Street
TICKETS: $35 General admission/$25 members/$20 students* available at vanartgallery.bc.ca
*Doors open 2:30 p.m. All tickets are general admission and seating is first come, first seated. Please note that the theatre has a combination of fixed theatre seats and bleacher style seating.
The Vancouver Art Gallery announces its seventeenth annual Heller Lecture will be held on Saturday, June 16, with curator and writer Sarah Milroy. The former Globe and Mail chief art critic and Canadian Art editor will reveal the remarkable artistic journey of Canadian painter David Milne. This event coincides with the opening of the David Milne: Modern Painting (on view June 16 to September 9, 2018), curated by Milroy in collaboration with Ian A.C. Dejardin, Executive Director of the McMichael Canadian Art Collection.
David Milne's career spanned the first half of the twentieth century, taking him from the bustling sidewalks of New York, to the battlefields of Northern France and Belgium, and back again to the wilderness of Canada and the US. In this much-anticipated presentation, Sarah Milroy will share her insight into Milne's psyche and artistic processes, exploring his distinctive and seemingly contradictory identity as a reclusive cosmopolitan. She will further illuminate Milne's approach to modern painting, as he incorporated the ideas of artists such as Matisse, Monet, Bonnard, Cézanne and Brancusi, encountered during his New York years.
Milroy's talk will also shed light on Milne's quest for solitude as he retreated to a life close to nature while maintaining a sophisticated response to the cutting-edge artistic ideas of the day. Like fellow North American artists Marsden Hartley, Arthur Dove, Georgia O'Keeffe and Emily Carr, Milne immersed himself in all that was new, retreating to nature to develop an idiosyncratic visual language all his own.
ABOUT THIS YEAR'S HELLER LECTURER
Sarah Milroy is a Toronto-based writer and curator. She served as chief art critic of The Globe and Mail from 2001 to 2011, and as editor of Canadian Art from 1991 to 1996. In recent years, Milroy has curated exhibitions, including From the Forest to the Sea: Emily Carr in British Columbia (2014) and Vanessa Bell (2017), both with Ian C. Dejardin. Milroy has published her writing with leading Canadian periodicals, including The Walrus, Canadian Art, and the Literary Review of Canada. As well, she has contributed essays to many scholarly catalogues, among them publications on Gathie Falk, Jack Chambers, Fred Herzog, Mary Pratt, Greg Curnoe and Jason McLean.
ABOUT THE HELLER LECTURE
The Heller Lecture has become one of the Vancouver Art Gallery's most important public events since its inception in 2002. The program has enabled the Gallery to provide its audiences with thought-provoking and engaging presentations by an impressive list of guest speakers such as American feminist artist Judy Chicago; renowned scholar of surrealism Dawn Ades; the Senior Curator of Prints and Drawings at the Royal Collection Martin Clayton; Pulitzer Prize winning comic artist Art Spiegelman; and celebrated historian and bestselling author Ross King, among others.
The Heller Lecture is generously supported by Paul and Edwina Heller in memory of Kitty Heller.
ABOUT THE EXHIBITION
The 2018 Heller Lecture is presented in conjunction with the Gallery's summer exhibition David Milne: Modern Painting (June 16 to September 9, 2018), the first major exhibition of Milne's work shown in Canada in thirty years. This exhibition features ninety works in oil and watercolour, never-before-presented photographs, drawings, and memorabilia collected by Milne during his time in Europe as an official war artist. Organized by the Dulwich Picture Gallery and the McMichael Canadian Art Collection in collaboration with the Vancouver Art Gallery, and with the exceptional support of the National Gallery of Canada, this exhibition will be presented in Vancouver following its European debut in London, UK.
About the Vancouver Art Gallery
Founded in 1931, the Vancouver Art Gallery is recognized as one of North America's most respected and innovative visual arts institutions. The Gallery's ground-breaking exhibitions, extensive public programs, and emphasis on advancing scholarship all focus on historical and contemporary art from British Columbia and around the world. Special attention is paid to the accomplishments of Indigenous artists, as well as to the arts of the Asia Pacific region—through the Institute of Asian Art that the Gallery founded in 2014. The Gallery's programs also explore the impacts of images in the larger sphere of visual culture, design and architecture. www.vanartgallery.bc.ca
The Vancouver Art Gallery is a not-for-profit organization supported by its members, individual donors, corporate funders, foundations, the City of Vancouver, the Province of British Columbia through the BC Arts Council, and the Canada Council for the Arts.