Bill Reid Gallery's 10th Anniversary Series
"Body Language: Reawakening Cultural Tattooing of the Northwest"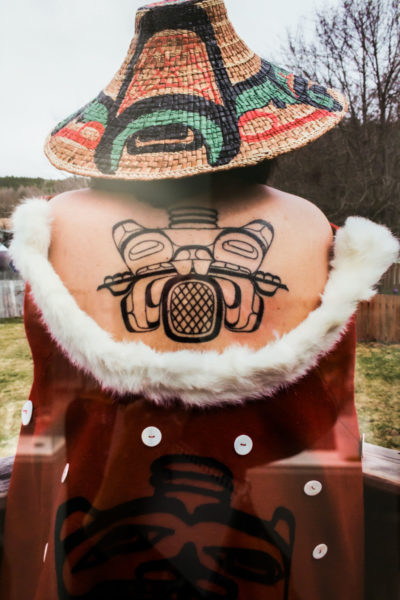 The Bill Reid Gallery of Northwest Coastal Art is celebrating its 10th anniversary in grand style, re-opening after a major renovation which has added light and space to the gallery, and  hosting  the premiere exhibition of "Body Language": Reawakening Cultural Tattooing of the Northwest".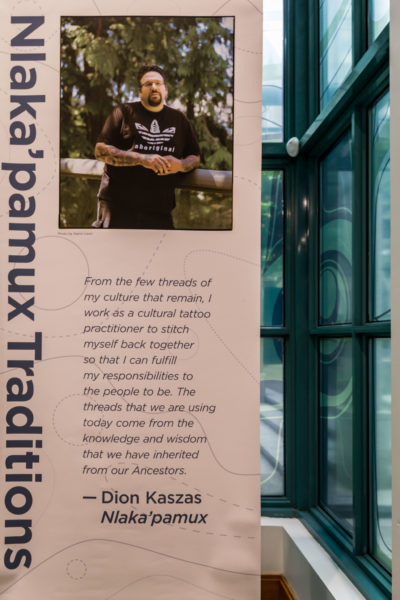 Body art has always been an integral part of traditional indigenous life. Traditionally, tattoos were important signifiers of identity and status but were outlawed as part of the potlatch ban by the Canadian government in 1885. The current resurgence of body art and artists is working to bridge the gap between long established and contemporary styles.
The five cultural tattoo practitioners featured in the exhibit often use traditional methods for their work. Rather than using tattooing machines, they may employ a more time-honoured technique. In "skin stitching", for example, a needle is threaded and pushed all the way into the skin and back out again. This creates a tunnel underneath the skin into which the dye is added. Over time, the dye comes to the surface and the tattoo is revealed.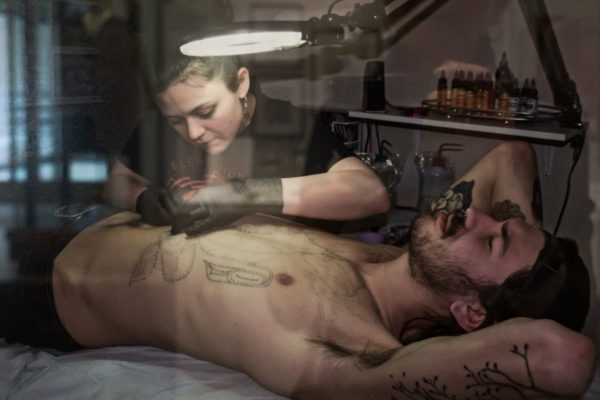 Another style coming back into practice is "hand poke". Needles of various sizes are poked into the skin one at a time in order to produce the tattoo. The process is calm and quiet, helping to create a more meaningful piece of art.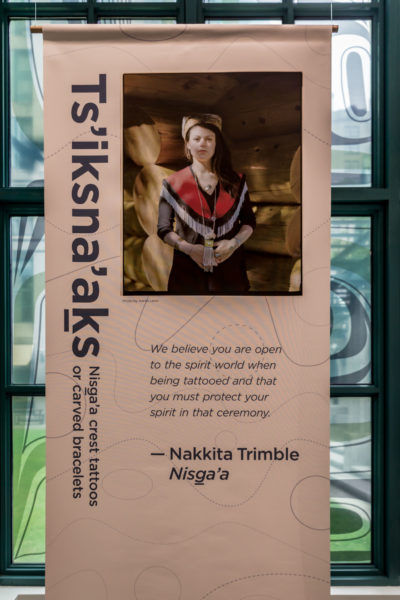 The tattoos themselves are important. According to artist Nakkita Trimble (Nishga-a), it takes a long time to discover someone's matrilineal identity so the person can get the correct tattoo. The guest curator of the exhibition, Dion Kaszas calls the tattoos "body language". What is tattooed and what is worn are part of a complex verbal communication system. Choosing tattoos is intentional; the recipient is deciding to share something important about his or her heritage or "where we fit in the cosmos". Sometimes, the tattoo can serve as historical commentary, as can be seen in Nahaan's (Tlingit) sculpture of tattooed hands, commemorating children lost to smallpox.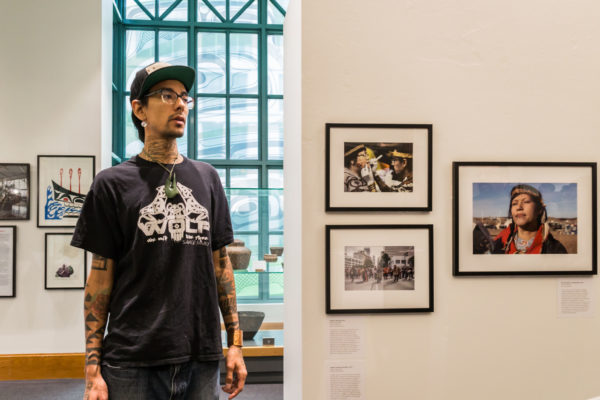 "Body Language" extends from June 8, 2018 – January 13, 2019. There are several events planned to coincide with the exhibit, including a free 10th Anniversary Celebration weekend (June 16 and 17, 2018).
For information on the celebration, see: https://www.billreidgallery.ca/blogs/public-programs/10-year-anniversary-celebration-weekend
For details about the Gallery, go to: https://www.billreidgallery.ca/
Article and photography: Judy Robb