Merchant's Workshop
, a neighbourhood fixture for years on The Drive, is celebrating its final days at
1590 Commercial Drive
by hosting a
Last Suppers Series
until
Thursday, August 16, 2018
. With culinary ambitions that have simply outgrown their current location, chefs-owners Doug Stephen and Lindsey Mann are actively seeking a new space to reopen their concept in the near future with a core focus on change, innovation, and seasonality.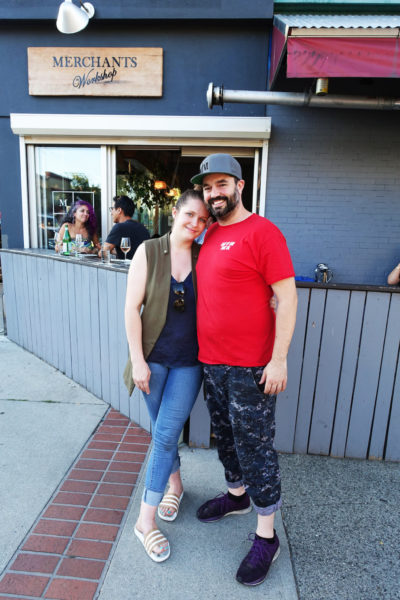 "We're really proud of what we have accomplished with Merchant's Workshop over the years," says Stephen, who recently opened The Downlow Chicken Shack with Mann. "From starting out as an oyster bar up until now, it was definitely the little restaurant that could. The support from our community and our neighbours has been incredible. We feel the restaurant in its current form has reached its full potential, and that it's time to move on and allow other passionate industry vets to build their dream. However, this is certainly not the last of the Merchant's Workshop brand!"
Diners have a chance to enjoy Merchant's Workshop until
Thursday, August 16, 2018
. In addition, Stephen, Mann, and returning chef David Jackman are hosting a Last Suppers Series with special chef and beer collaborations including:
Merchants Workshop's Last Suppers Series
Winnipeg Connection Dinner
Wednesday, July 18
with chefs Jesse McMillian (Pizzeria Guerrilla, Tacqueria Guerilla), Gus Stiffenhofer-Brandson (Hawksworth)
The Not-Fried-Chicken Dinner
Sunday, July 22
with chef Brian Satterford (Juke Fried Chicken), Strange Fellows Brewing Co.
2nd Annual Taco Fest
August 2 to August 5
featuring Superflux Beer Company
Coalesce Mixed Fermentation Tasting Menu
Tuesday, August 14
10-courses with Coalesce Brewing pairings
Parallel 49th Tasting Menu
Wednesday, August 15
with the "OGs" (Stephen, Mann, and Jackman)
Greatest Hits Dinner (final evening)
Thursday, August 16
"We wanted to go out with a bang, as they say, and invited some of our friends to help us – so come down,"
adds Stephen.
"We're also really excited for what's to come at
1590 Commercial Drive
."Merchant's Workshop expects to add further collaborative dinners to its Last Suppers Series in the coming weeks. After
August 16
, guests can find Merchant's Workshop popping up at various events around Metro Vancouver including the
Southern BBQ
long table dinner hosted by Fraser Common and Glorious Organics on
August 19
in Aldergrove.
For more information, please visit www.merchantsworkshop.ca.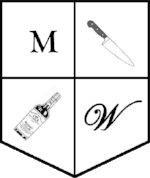 Merchant's Workshop | 1590 Commercial Drive, Vancouver | Twitter: @merchantsvan | Instagram: @merchantsvan | Facebook: /merchantsvancouver | Web: www.merchantsworkshop.ca