Join BC Les Clefs d'or on their annual Dance Party cruise Wednesday, September 12 on Pacific Yachts and have a good time for a good cause.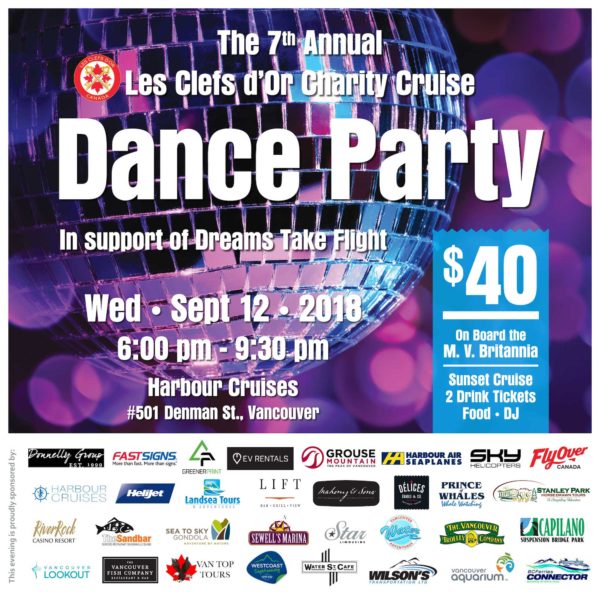 BC Les Clefs d'or hold a number of fund raising events raise the needed funds for organization like Dreams Take Flight but that also provides a venue to share enjoyable time and locations with their members.
You can recognize Clefs d'Or concierges by the keys they display on the lapels of their uniforms. These crossed gold keys are more than just the symbol of the organization — they are the symbol of guaranteed, quality service.
Les Clefs d'Or is an international network of men and women with common interests and goals. They have their own mystique, a combination of their expertise sources of inside information, intelligence and communication. The Organization is non-political, non-religious and definitely not a trade union of any sort but is based on friendship between members to assist international travellers and tourists.
The mission of Les Clefs d'Or states "concierges are motivated by a genuine desire to serve. They are prudent, patient, kind toward guests and staff alike, self-confident, tenacious, persistent, adaptable, ingenious, disciplined, and flexible."
The BC Les Clefs d'Or is an organization that represents Hotel Concierges. "We facilitate the exchange of ideas between Members. We work together to better serve our valued hotel guests. Our Motto: "In Service through Friendship."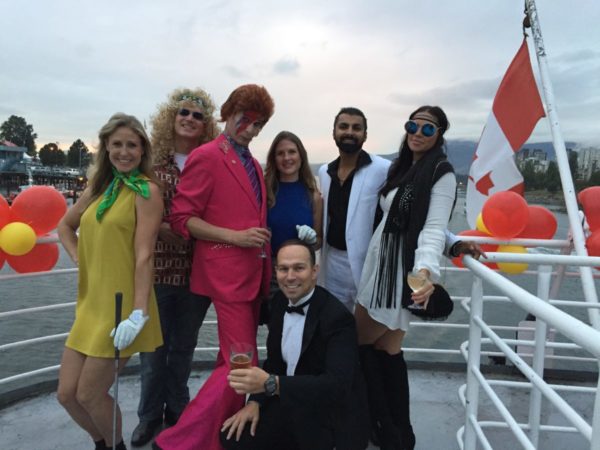 As British Columbia and Vancouver become top international tourist destinations, the people that meet and greet those tourists are crucial to the long term success of the industry. People remember great service because they know they enjoyed the experience.
By the end of this year, Dreams Take Flight will have taken more than 25,000 children to the happiest place on earth – Disneyland. There they experience the wonder of friendship and magic. Our goal is to help them forget their troubles for one incredible day and to provide them with a lifetime of memories.
Thanks to Sylvia Pritchard and Judy Robb for their contributions to this article.