Had such a great time last night exploring the neighbourhood of South Granville during a Tasting Plates YVR evening with Vancouver Foodster's Richard Wolak.
We started out at JAK's Beer Wine Spirits shop on Granville Street in South Granville. An excellent start indeed as we sampled a sparkling wine, a white wine, a rosé wine and a red wine. We also checked in at the registration table and received a map with all the places we would visit over the next few hours named and plainly marked for easily reference. The map also included a description of the yummy bites we would be sampling throughout the evening. We decided to stop back later, after we had made all of our culinary stops, and sample the wine.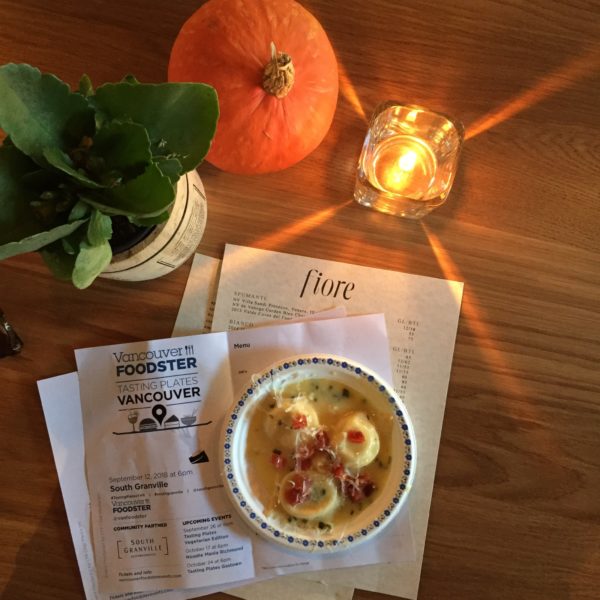 So off we went; first stop to Fiore on 12th Avenue just around the corner from Granville Street. This neighbourhood favourite which used to be home to Siena is now a friendly hot spot for good, casual Italian food. With the addition of a larger wine bar it is cosy and welcoming and the Beet & Ricotta filled ravioli with herb berrue blanc and roasted beets was absolutely delicious. The pasta was perfect and the dish was rich and filling. I can't wait to drop by for dinner again soon.
On our way now to the farthest point on our map to The Rise Eatery. What a great spot and only a few blocks away between 15th and 16th Avenues. We enjoyed the comfy banquette style seating and dined indoors but there is also a sunny patio located at the rear of the restaurant as well as a great bar and some hightop seating so lots of room for everyone. We took a little more time to enjoy a "happy hour" priced glass of wine on offer. Pleased to have a choice between three BC wines.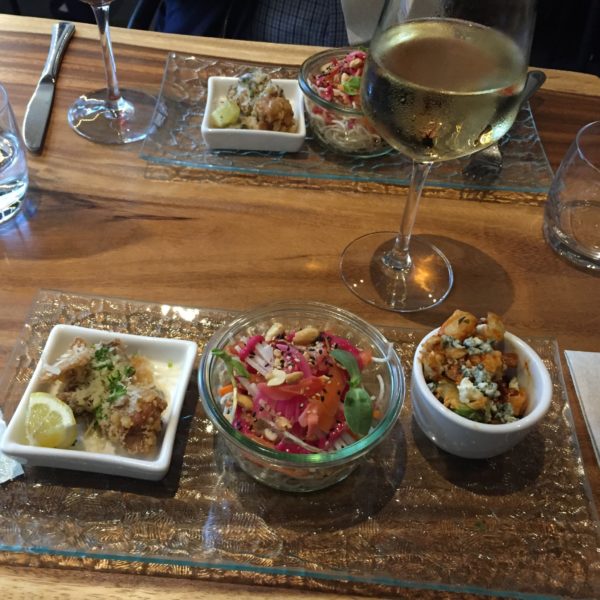 Our three selections were all very good and I'm glad I had an opportunity to sample their menu because I'm sure we will be returning. The main feature was the Lo Hay Salad with smoked salmon, julienne of cucumber, daidon, carrots, pickled ginger, onion, tomato and taro potato, pea shoots, crip white vermicelli, toasted sesame, peanuts with an apricot & beet viniagrette. Such a delicious mingling of flavours, light and satisfying. Flanking the salad was Chicken Seoul Good a Korean style fried chicken with wild mushroom cream, truffle oil and grated parmesan. I will definitely be having the Chicken again next time. We really enjoyed the Dynamic Duo, a rice battered brussel sprouts and cauliflower bites with gochujang buffalo sauce and sharp blue cheese crumble.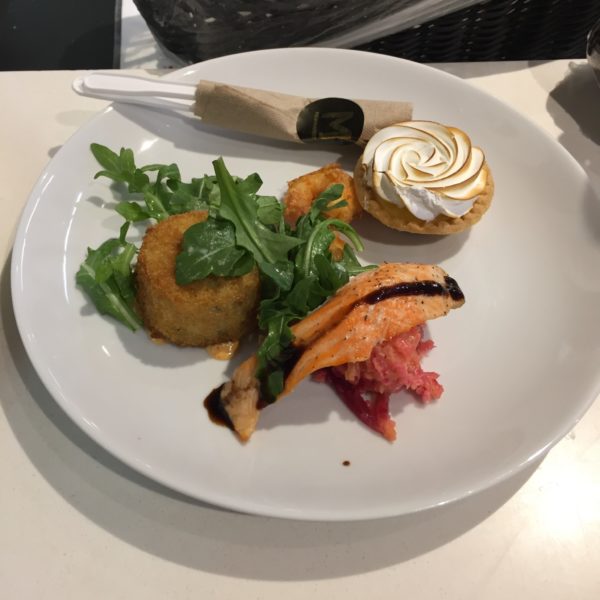 Back down the block to Meinhardt Fine Foods where we indulged in White Wine Steel Head Trout accompanied by Beet Risotto, Spicy Tiger Prawns with mini panic crusted Cod Cake. Loved the wild baby Arugula with white Balsamic dressing with spicy Aioli, so good. The Meringue Tart was a decadent end to a generous plate.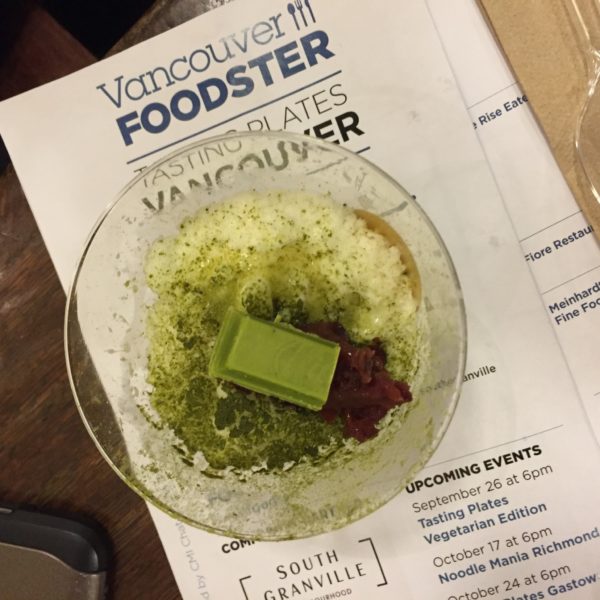 Across the street to a favourite coffee shop Phoscao Café where we chose between a Mango Bingsoo or a Matcha Green Tea Bingsoo. I had never had one before so it was a real treat to try.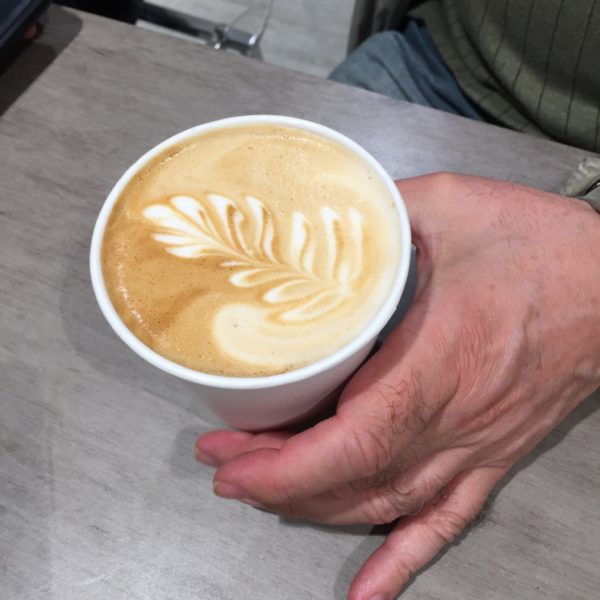 A few steps away to Le Creuset to enjoy a selection of freshly brewed coffees. The shop was open just for us and it was fun to take in all the colourful French cookware.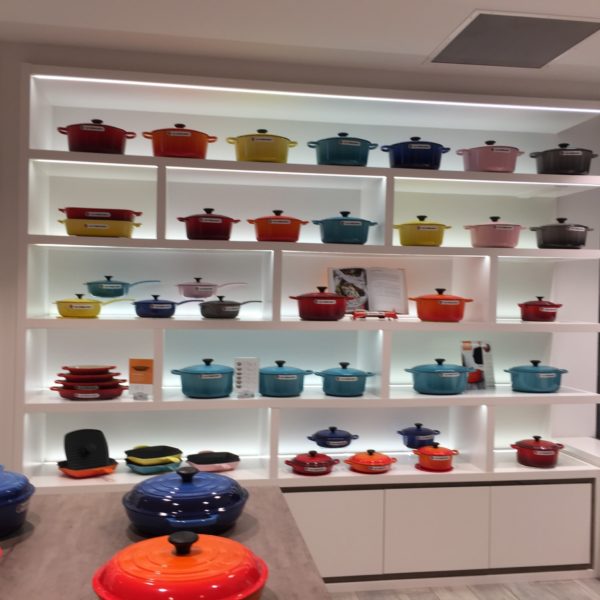 Finally we made our way back to JAK's for a wine nightcap. We had a really good time and can't wait to try the next Tasting Plates.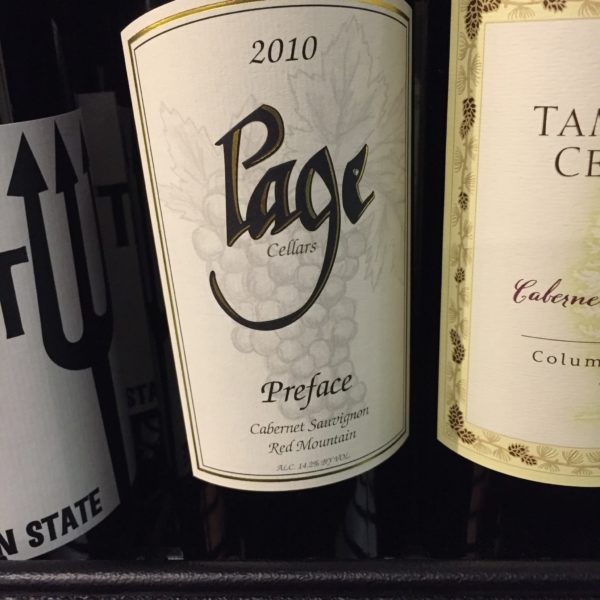 Upcoming:
September 26 at 6:00 pm – Tasting Plates Vancouver Vegetarian Edition $29-$60
October 17 at 6:00 pm – Tasting Plates Noodle Mania Richmond
October 24 at 6:00 pm – Tasting Plates Gastown