Vancouver International Film Festival
As the 37th Annual Vancouver International Film Festival draws closer, we will be featuring some short reviews of films that movie buffs will want to add to their "must see" list.
"The Heiresses"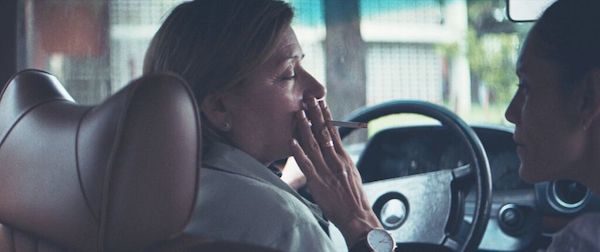 Already critically acclaimed in several countries, "The Heiresses", a film from Paraguay, will have its Canadian Premiere during the Festival. Directed by Marcelo Martinessi, the plot revolves around two middle aged women, Chela (Ana Brun) and Chiquita (Margarita Irun) who have lived together for all of their adult lives in a beautiful home. Financial troubles befall them and the film opens as they begin to sell some of their furnishings in order to make ends meet. Chiquita is imprisoned for fraud and Chela begins to create a new life for herself – becoming a taxi driver for some of her wealthy neighbours. As she meets new people and takes on new challenges, she discovers possibilities she hadn't known existed.
"The Heiresses" is excellent for many reasons. Both Ana Brun and Margarita Irun are outstanding in their roles; the supporting cast is equally strong. The classical music background suits the particular scene, often soothing but sometimes demanding, as when the 1812 Overture accompanies Chela when she is driving. The cinematography complements the plot as well. In many scenes, there is a narrow, sharp focus on one character, while the rest of the scene slips into a dreamy blur.
"The Heiresses" will be shown on Saturday, October 6th at 1:30 pm at SFU's Goldcorp Centre for the Arts at 149 W. Hastings and Tuesday, October 9th at 6:30 pm at the Vancouver Playhouse at 600 Hamilton Street.
Blue Note Records: Beyond the Notes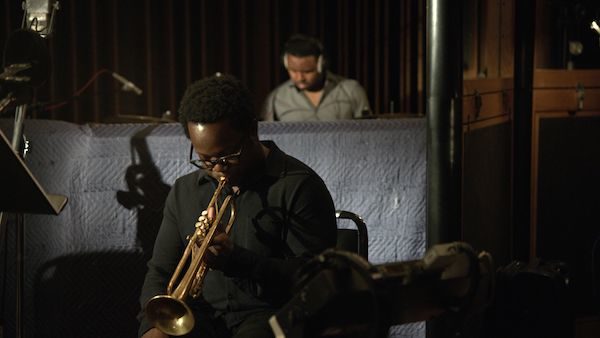 The Canadian Premiere of "Blue Note Records: Beyond the Notes" takes viewers on a detailed journey through the life of a record label and how its owners supported its musicians and encouraged the evolution of jazz music.
Directed by Sophie Huber, the film is a dazzling compendium of interviews, photographs, cover art and short clips chronicling the history of Blue Note from its inception in 1939 to the present day. The record label was established by two German refugees, Alfred Lion and Francis Wolff. Neither of them understood the music they were hearing, but they loved it and wanted to have it recorded, so they learned how to make records. They weren't making records with the intention of making hits, but rather of nurturing the talent in the musicians they met, as Herbie Hancock says, "with no pressure to create anything but what came out of me."
Francis Wolff was also a photographer who always had his camera with him. The images he made add depth to the stories as well as do interviews with Wayne Shorter, Norah Jones and several others.
Blue Note Records was sold in the 1970s, but was purchased by EMI and revived in 1984. The new owners are working at keeping the standards that made the original Blue Note such a special label, giving hip hop artists a place to learn and thrive.
"Blue Note Records" will be shown Saturday, October 6th at 12:30 pm (Rio) and Thursday, October 11th at 6:45 pm (SFU Goldcorp Theatre).
Wangdrak's Rain Boots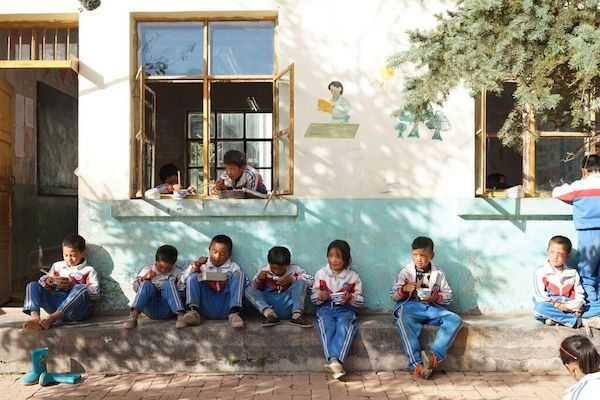 In the North American Premiere of "Wandrak's Rain Boots", the first feature film directed by Lhapal Gyal, we meet Wangdrak (Druklha Dorje), a primary school aged boy living in the isolated mountains of Tibet. He is walking to school during the rain, the only child in the group who does not have rain boots. The others make fun of him as they run through the puddles, and he works hard to keep himself from crying. He has one friend, a young girl named Lhamo (Pakmo Yangdrom), who is kind and patient with him, even carrying him on her back across a large puddle.
Wandrak's only dream is for rain boots. His father (Jinpa) has his own struggles and ignores the boy's plight, while his mother (Shanma Jyi) is sympathetic but has no money of her own. His determination drives him to continue his quest and his friend Lhamo supports him at every turn.
The Tibetan countryside and traditional values play an interesting supporting role in the film. The Village Council and the temple leader are assumed to have some power over the weather and Wandrak tries to take advantage of this to achieve his own goal.
"Wandrak's Rain Boots" is a gentle film which blends the innocence of childhood with the realities of adulthood.
"Wangdrak's Rain Boots" will be shown Tuesday, October 2nd at 6:45 pm (Cineplex International Village Theatre 10) and Thursday, October 4th at 3:15 pm (Cineplex International Village Theatre 8).
Impulso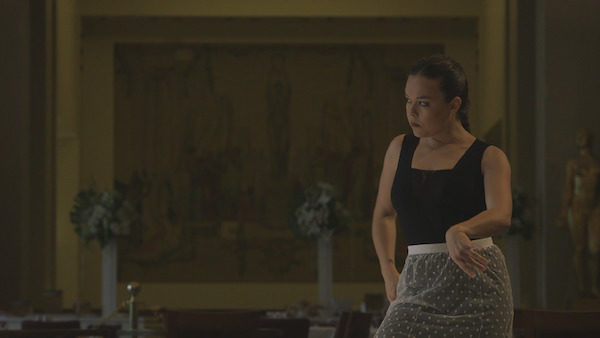 Spellbinding from beginning to end, "Impulso" is a documentary film following revered modern flamenco choreographer and dancer Rocío Molina as she prepares for a show at Paris' Théatre National de Chaillot. Molina describes 'Impulso', as improvisation based on the audience, diving into the unknown and being at the brink in her dancing.
During the months of creation and rehearsals before the performance, the film follows her musicians as they create song and sound to complement her vision. As well, there are interviews with Molina herself, her mother and her father, a visit to her home and snippets of other performances, including one where she invites and briefly dances with one of the "greats" of traditional flamenco.
Molina's flamenco style is entirely unique. Her syncopated rhythms, rapid footwork and fluid body movements are stunning, as is her choice of costumes during her performances. She describes her experience as an addiction during which she loses herself and finally finds herself again.
Directed by Emilio Belmonte, "Impulso" does a magnificent job of sharing Molina's talent and passion with the world.
"Impulso" will be shown on Saturday, October 7th at 10:45 am (Cineplex International Village, Theatre 9) and on Wednesday, October 10th at 6:00 pm (Rio).
Reviews by Judy Robb