VIFF – the "Docs"
"Garry Winogrand: All Things Are Photographable"
The Vancouver International Film Festival 2018 is in full swing, providing movie lovers with a veritable gold mine of films to see every morning, afternoon and evening from now through October 12th. Contemporary World Cinema (including a special focus on both France and Italy), award winners, world premieres, Canadian and British Columbian films, "altered states" and experimental movies, special presentations and documentaries are all included. It is easy to become overwhelmed when trying to make a choice!
The perfect solution for those who wish to be entertained while learning something at the same time is to choose a documentary film. Details about the options can be found in the Panorama stream and M/A/D, both on line and in the Festival Guide, as well as under "documentaries" on line at the VIFF site.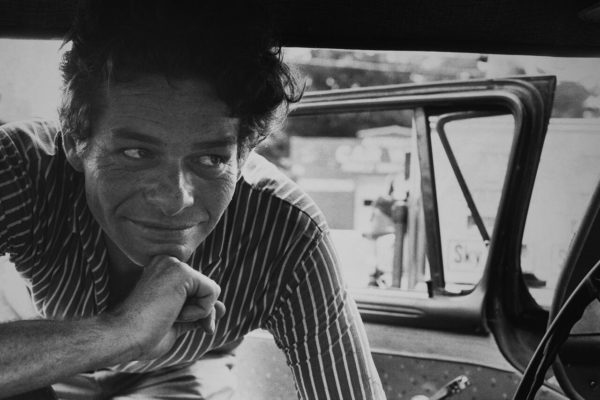 One documentary which has sold out twice and is now scheduled for a third showing is "Garry Winogrand: All Things Are Photographable". Director Sasha Walters Freyer tells the story of Winogrand's life from his childhood in the Bronx to his adult passion for capturing candid images of people on the streets. He led modern photography down a new path, drawn to, as he said, the "is-ness of things", rather than in the creation of polished compositions. He shot more than a million images – of everything and everyone. Photos of JFK are interspersed with those of angry crowds on the streets; he strove, always, to "call a thing what it is".
Freyer's masterful interweaving of Winogrand's own voice, at least 300 of his images, and interviews with several of his closest photographer friends, his wives and curators of some of the most influential art galleries, help to create an intimate portrait of an original thinker and artist who made a significant impact in the world of modern photography. His path was not smooth; his work was renounced by as many people as it inspired, but he persevered, believing that "you gotta be tough and aggressive to make it."
The film follows Winogrand's journey chronologically and, at pivotal junctures, the viewer is treated to a montage of images, accompanied by a perfectly appropriate song popular at that time, as well as music composed by the photographer's son, Ethan Winogrand. The documentary is a fitting tribute to a complex, influential street photographer.
"Garry Winogrand: All Things Are Photographable" will be shown on Friday, October 5th, 3:15 pm at International Village 8.
For a complete list of documentary films, see: viff.org.