MOKITA aims to arm women for a healthier midlife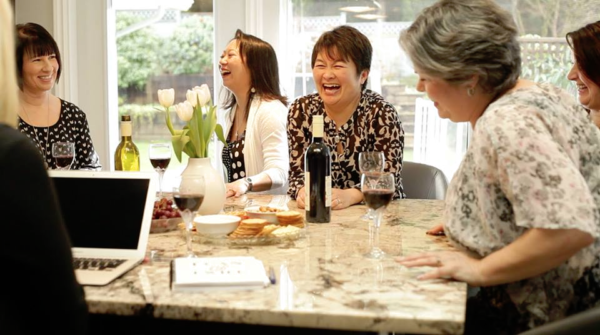 A first-of-its-kind summit focusing on perimenopause and menopause is coming to the lower mainland on
October 13, 2018
. MOKITA: Empowered for Midlife is multi-city summit, with satellite events occuring in Toronto and Seattle, that aims to provide information and foster open discussion around the subject of women's midlife health.
"With MOKITA, which means "elephant in the room", we really want to ignite a model for how women learn about, talk about, and empower themselves for a healthy midlife," says event organizer, Shirley Weir. "Half the world's population, so that's over 3.5 billion people, either have gone through or will go through perimenopause. You, your mother, your sister, your friend, someone around you is going through it, right now. But we aren't talking about it.  Why is this still a subject that we're embarrassed to discuss?"
Weir is the founder of
Menopause Chicks
, an online community that provides midlife peer support and education. She is also the author of a new book on the perimenopause, entitled MOKITA, that will be included as part of the conference entry fee.
In an effort to make the summit as accessible as possible, the content is being live streamed around the globe.  Keynote speaker Dr. Marla Shapiro, a world-renown health expert and past-president of the North American Menopause Society, is presenting from Vancouver.  Other speakers and panel discussions will cover sexual wellness, cannabis, and what's new in brain, bone, breast, and heart health.
"70% of women say they don't have anyone to talk to about perimenopause or menopause. They don't know what to do, plus they don't have the time to find the information or even the health care providers who can help.  On top of that, many are limited by their financial resources or their insurance coverage. This needs to change, and we hope this event is a step in the right direction," says Weir.
Locally, the summit is being held at the Diamond Family Auditorium at
8888 University High Street
at SFU in Burnaby, from
10 am to 5 pm.
Satellite summits are being held in Toronto on the same day and in Seattle in November.
Tickets
are $39 for streaming and $99 for the Vancouver event. In addition to the book, the event price includes lunch, snacks, cocktail party, and other gifts.
A percentage of the proceeds from ticket sales will be used to create a scholarship-type fund for women who want to be proactive with their health but are challenged by resources.
@mokitalive
#mokitaformidlife

About Shirley Weir and Menopause Chicks:
Menopause Chicks empowers women to navigate perimenopause and menopause with confidence and ease. Founder Shirley Weir is on a mission to connect women to trustworthy information, health professionals, and to each other through her private online community, which now has over 6000 members. As a women's health advocate, Shirley is reframing the menopause conversation from something that has been traditionally viewed as negative, into a milestone worthy of celebration. For more information, visit
menopausechicks.com
or connect via
Facebook
,
Twitter
, and
Instagram
.