Fresh Ideas Start Here launches new 'Do It Yourself' Sustainable Seafood Kits
Just in time for the holidays, Fresh Ideas Start Here(F.I.S.H.)   unveils new Sustainable Seafood Kits, the perfect addition to dinner parties, corporate lunches, or for a unique hostess gift. Kit additions Caviar, Baked Lobster, and an updated Bouillabaisse join a classic line-up featuring FISHcapades Party Platter, Poke Party, Taco Fiesta, Lox + Bagel, and Uni Pasta Kits.
"The feedback on our classic line of DIY kits has been incredible and our customers keep asking for others," explains Jenice Yu, owner of Fresh Ideas Start Here. "So we decided to add a couple more gourmet options, such as the Caviar and Baked Lobster this year. It is so lovely to see the community embrace sustainable seafood and want to have it on their holiday dinner table, which can traditionally be very meat-centric. Seafood is a great addition and with our kits, everything is prepared and portioned out. It's very easy."
The new luxe Caviar Kits (Serves 2 to 4, priced at $100) features one tin of Acadian Sturgeon caviar, chive crème fraîche, diced egg white, diced egg yolk, crackers, and fresh dill.
For an intimate party, the Baked Lobster Kits(Serves 2, priced at $55) include one lobster, seasoned crumbs, and lemon wedges.
The updated Bouillabaisse Kits (Serves 2 for $49, Serves 4 for $98) are packed with sustainable Ocean Wise seafood including tomato fish stock, local mussels, local clams, wild BC salmon, wild BC halibut, and shrimp, and also include prepared garlic, onion fennel, leek, celery, potato, thyme, bay leaf, chili flakes, and salt.
FISHcapades Party Platter Kits (Serves 4 for $75, Serves 8 for $150) are great for parties big or small and include a selection of Shmoked seafood and finger-food treats featuring shrimp, olives, and cauliflower.
Poke Party Kits (Serves 2 for $42, Serves 4 for $84) are customizable with a selection of Ahi Tuna & smoked wild coho salmon or wild BC sockeye salmon & cooked octopus, coupled with a variety of poke sauce and toppings.
For the Taco Fiesta Kits (Serves 2 for $35, Serves 4 for $49), customers can choose wild BC ling cod fillet or prawn, coupled with a variety of taco toppings and all the fixings.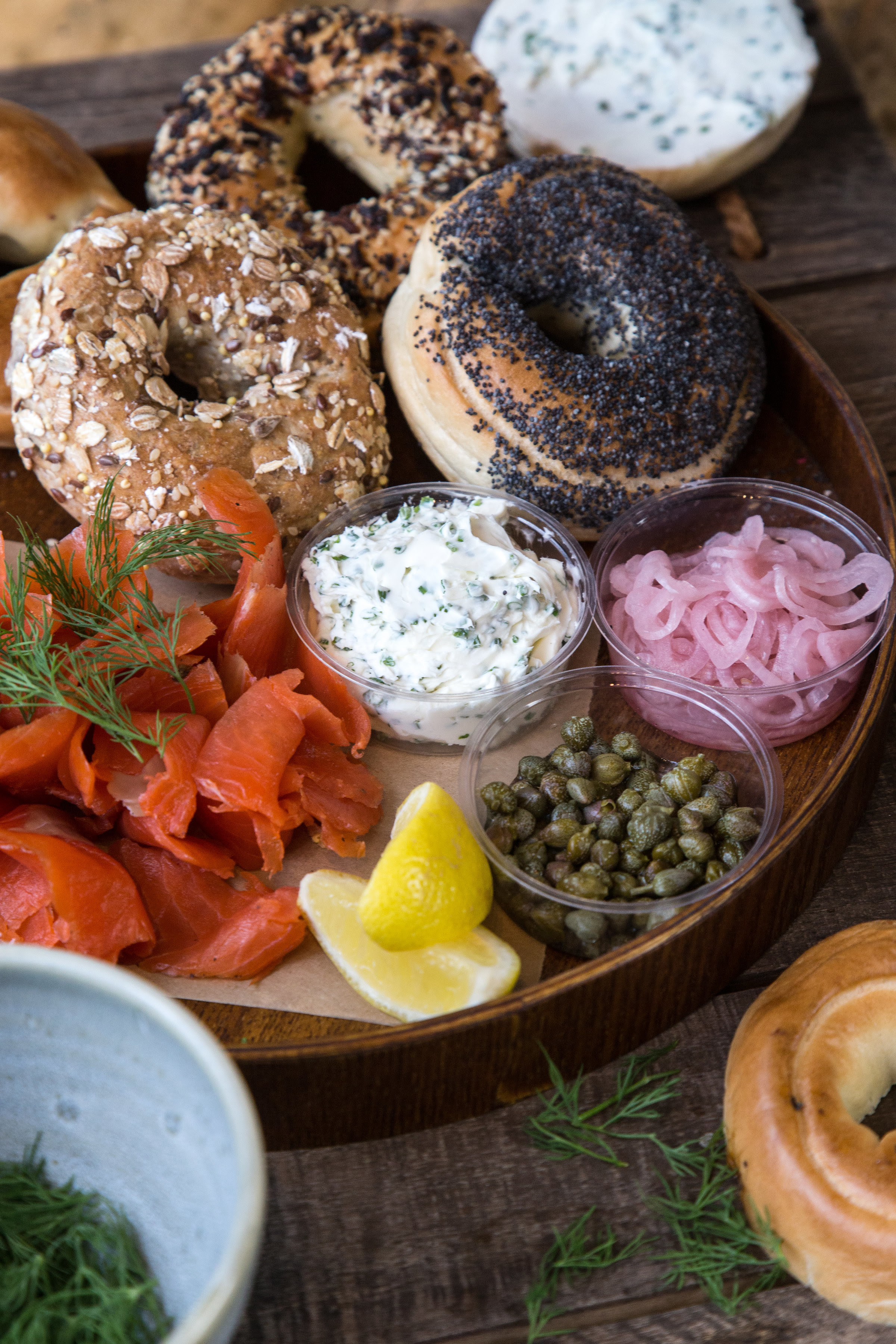 Start the morning off right with Lox + Bagel Kits (Serves 2 for $35, Serves 4 for $49), which includes plain, sesame, whole grain, or Everything Solly's Bagels; plain, garlic, or green onion cream cheeses; and an array of toppings featuring Shmoked wild BC Sockeye Salmon lox, pickled shallots, fresh dill, lemon wedges, and capers.
The popular Uni Pasta Kits (Serves 2 for $48) are also customizable with a choice of uni, either the fresh sea urchin roe or Shmoked sea urchin roe, and a choice of pasta: Rustichella Linguine or gluten-free spaghetti. The kit also comes with all the other fixings needed to make the pasta – salted butter, olive oil, white miso paste, crushed garlic, cream, togarashi, and crushed nori, and salt.
Orders for Sustainable DIY Seafood Kits can be made by phone in Burnaby at 604-431-9392, Kitsilano at 604-733-0305, email via orders@nulleatfish.ca, or by visiting one of the two F.I.S.H.'s locations.
For more information, please visit eatfish.ca.
About Fresh Ideas Start Here
Jenice Yu opened Fresh Ideas Start Here in 2008 with the goal of educating people about the bounty of fresh fish and seafood available in our local waters and directly sourced from local fishermen. F.I.S.H.'s South Burnaby and Vancouver Kitsilano locations carry sustainable Ocean Wise seafood along with their exclusive house Shmoked product line and gourmet ready-to-eat dishes. F.I.S.H. also proudly supplies seafood to some of the province's top restaurants including Boulevard, Maenam, The Pear Tree Restaurant, Ask For Luigi, Bacchus Restaurant, and L'Abattoir.
F.I.S.H. Burnaby | #180-7515 Market Crossing, Burnaby, B.C., V5J 0A3 | 604-431-9392
F.I.S.H. Kitsilano | 2959 West Broadway, Vancouver, B.C., V6K 2G9 | 604-733-0305
@eatfishYVR  | @freshideasstarthere  | @freshideasstarthere  |  eatfish.ca
Media release and images provided by Sophia Cheng, Sophia Cheng PR.