Fresh Ideas Start Here opens first Vancouver location in Kitsilano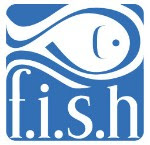 Local seafood purveyor Fresh Ideas Start Here (F.I.S.H.) makes a splash in Vancouver as it opens its much-anticipated second BC store today at 2959 West Broadway. Located in the Kitsilano neighbourhood, F.I.S.H. brings some of the West Coast's freshest catch available to Vancouver's west side, just in time for halibut season.
"This project has been in the works since last year, and I'm so thrilled to be opening our second store in Vancouver," explains Jenice Yu, owner of Fresh Ideas Start Here with its original location in South Burnaby's Market Crossing. "When I opened F.I.S.H.'s first location, I focused on sourcing the freshest BC seafood from local fishermen as well as smoking it using our own additive-free, preservative-free recipes. And now we're excited to offer our sustainable, Ocean Wise seafood together with a carefully curated assortment of BC-made products to the vibrant Kitsilano community."
The new 950 square feet space offers a variety of sustainably caught BC fish including a featured catch of the day; F.I.S.H.'s exclusive line of Shmoked seafood including sockeye salmon, black cod, and sea urchin; a live water tank; select shellfish and crustaceans; regular and house-cured soy-sauce ikura; and a selection of general store-style artisanal items such as salt from Vancouver Island Salt Co., condiments such as Nuoc Cham from Wooden Boat, and olive oil from Domenica Fiore.
Another new addition to F.I.S.H. is talented chef Josh Blumenthal who now heads its gourmet food department as Culinary Development Chef. He has created an exclusive line of ready-to-eat products such as stuffed seafood pasta and seafood terrines along with seasonal sauces and marinades to enhance a home cook's seafood cooking experience. Blumenthal was previously Chef de Cuisine at highly fêted Bishop's restaurant and Executive Sous Chef at Wildebeest.
"Educating people about eating the best fish is my passion," adds Yu, who previously worked at acclaimed La Belle Auberge for six years before dipping her feet into the family business, partner company Grand Hale. "It's gratifying to see how far we have come in understanding what's great for the oceans and for our stomachs. I enjoy seeing happy new customers and satisfied loyal customers and chefs every day."
Seasonal spring BC seafood now available at F.I.S.H. includes line-caught halibut, line-caught rockfish (newly recognized as Ocean Wise), and spring salmon. As well, there's still a good selection of fresh, brined, and smoked sea urchin.
F.I.S.H. Vancouver is open from 10 a.m. to 7 p.m. Monday to Friday, and 10 a.m. to 6 p.m. Saturday and Sunday.
For more information about F.I.S.H., please visit www.eatfish.ca
About Fresh Ideas Start Here
Jenice Yu opened Fresh Ideas Start Here in 2008 with the goal of educating people about the bounty of fresh fish and seafood available in our local waters and directly sourced from local fishermen. F.I.S.H.'s South Burnaby and Vancouver Kitsilano locations carry sustainable Ocean Wise seafood along with their exclusive house Shmoked product line and gourmet ready-to-eat dishes. F.I.S.H. also proudly supplies seafood to some of the province's top restaurants including Maenam, The Pear Tree Restaurant, España, Ask For Luigi, West Restaurant + Bar, and Royal Dinette.