Well, maybe not exactly like having Chef Ned Bell in your kitchen but a close encounter from the Ocean Wise® chef at the Vancouver Aquarium.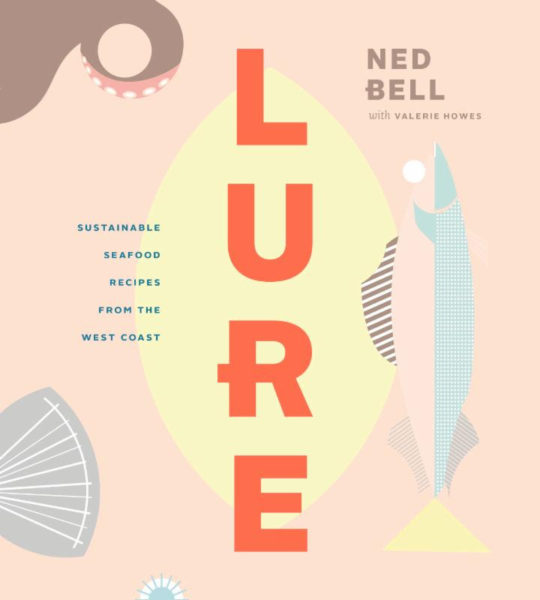 I love reading cookbooks and #LURECookbook is one fine read. The first thing I noticed is that the list of recipes is right at the front for easy reference. I like that it makes it easier to find a recipe whether you're searching by category or type of seafood. LURE is occupying pride of place on my coffee table so my friends can also have an opportunity to appreciate the effort and passion that went into making this cookbook a reality.
I had the opportunity to learn about the dedication of Chef Ned Bell recently when I attended a dinner at Nourish Café & Cooking School that was co-hosted by Chef Bell and Road 13 Vineyards. Bringing together about two dozen admirers and seafood lovers for an incredible dinner cooked and served by Chef Bell.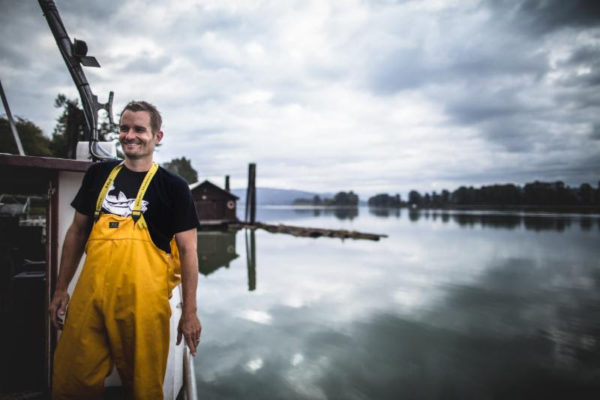 Chef Ned Bell is probably the most ardent supporter of sustainable seafood we have in Canada. To call Ned Bell passionate is almost an understatement. An advocate of protecting our environment and understanding what that means on an international scale. Our oceans have the potential to feed the world but we have to all do our part to make sure our oceans and the life it supports are always protected. It is an intimidating commitment that Bell embraces with an intensity that is infectious. LURE helps us navigate these waters with style.
Part of this mantra is knowing where our seafood comes from, be it wild or farmed. Is it ethically caught or grown and harvested in a way that protects the delicate ecosystem? So whether it's from our own West Coast waters or elsewhere this is something we should all keep in mind when shopping for seafood. There is such an abundance of ethical, sustainable choices and it's up to us to also make choices that continue to protect the environment and support the industries that are a part of the solution.
It was a pleasure meeting Chef Ned Bell and having a chance to speak with him about his passion was one of the highlights of the evening. Of course, the seafood dishes definitely took centre stage. Dinner was exceptional and the Road 13 wine pairings were exemplary.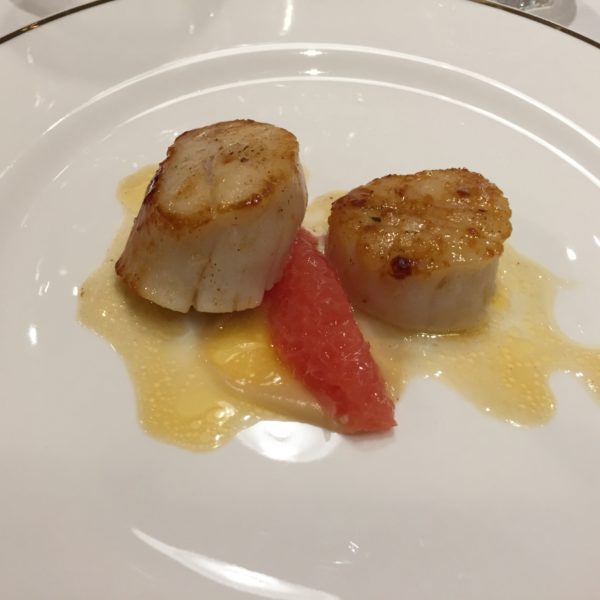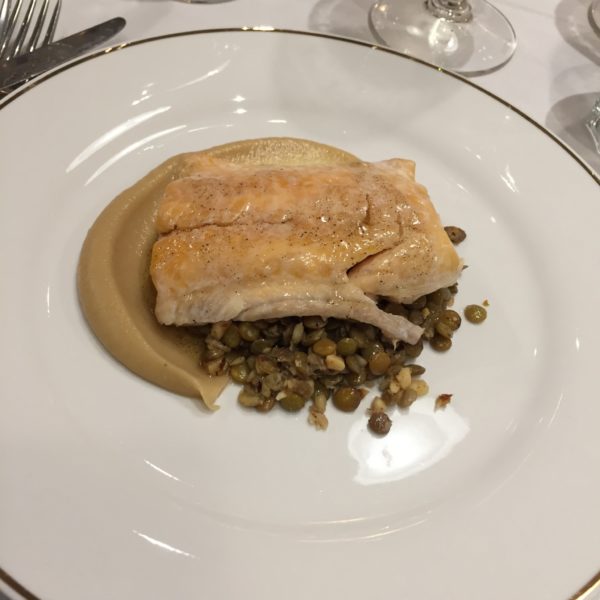 All of the dishes we enjoyed are included in the LURE Cookbook. I was pleased to discover my cookbook had been tagged for easy reference to the recipes and also a little post it note with the wine pairing. Some of the dishes served, like the recipes in LURE, have a chefs touch that might be a bit challenging for some of us home cooks but almost all can easily be adapted or slightly modified to suit our skill level.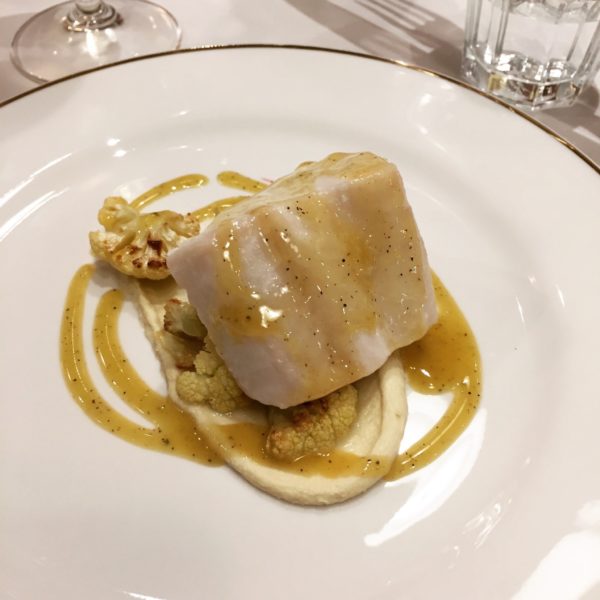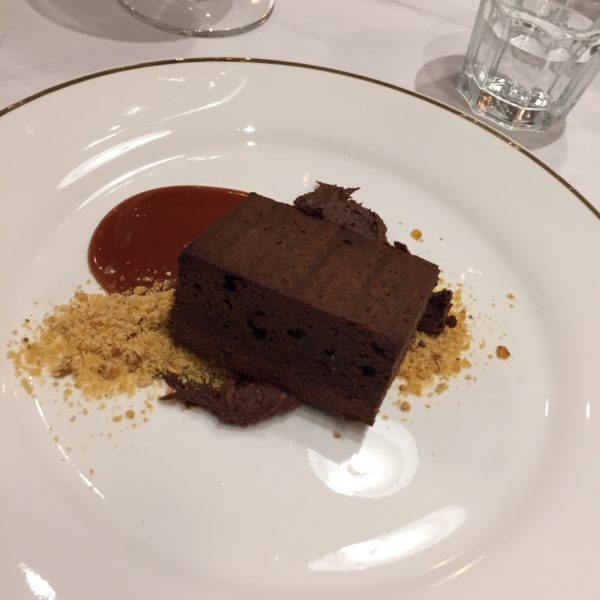 LURE Cookbook includes popular dishes such as Fish 'n Chips, Shrimp Caesar Salad and Clam Tomato Chowder that make good everyday dinner or lunch options. Also included are the more challenging dishes to impress your guests. Whatever dishes you try the instructions are concise and easy to follow. Be sure to take some time to read the "Back to Basics" section that covers such helpful information like seafood seasonality, how to buy and how to store your purchase. A guide to sustainable choices and how to cook the fish and for how long to maximize the optimum flavours and texture of the seafood from our West Coast.
LURE Sustainable Seafood Recipes from the West Coast by Ned Bell with Valerie Howes
LURE Cookbook is available at the following online sources: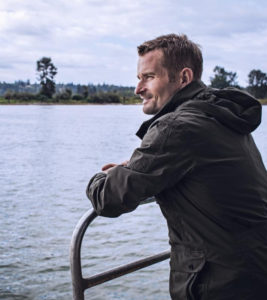 About Chefs for Oceans
Ned Bell founded Chefs for Oceans in 2014 to raise awareness about the importance of making responsible seafood decisions by riding his bike over 8,600 kilometres across Canada. Chefs from coast to coast to coast have joined the efforts to impact the way Canadians think about the seafood they eat, where it comes from, and how it arrives to their dinner plate. The Chefs for Oceans collaborative continues to bring chefs across North America together in support of healthier oceans.
For more information on Ned Bell and Chefs for Oceans visit www.chefsforoceans.com or get social on Facebook, Twitter or Instagram.
Chef Ned Bell featured on MyVanCity.ca
Road
13
Vineyards is a family affair, owned and operated by the passionate Luckhurst family. Located in Canada's only desert on the Okanagan Valley's sun baked Golden Mile Bench, a unique sub-region that lies south of Oliver on an east-facing bench backed by gentle mountains.
The winery credits their successes to the unique soil and growing conditions found in the vineyards that allow grapes to thrive.
Road
13
's motto – 
it's all about the dirt
– reflects this tribute. The winery receives ongoing critical acclaim for making white, red, rosé and sparkling varietals that are a quintessential expression of Okanagan Valley terroir. In 2017,
Road
13
Vineyards took fourth place in
Wine Align's National Wine Awards
has maintained a spot in Wine Align's top 10 for the past nine years.
In addition to the award-winning wines,
Road
13
Vineyards is a destination in itself, offering guests two unique experiences: feature tastings in the "Castle," or a more leisurely tasting of the entire
Road
13
wine portfolio in the Executive Lounge. Visitors are encouraged to stay a while and bring a picnic while enjoying the stunning views of the Oliver-Osoyoos Wine Country.
For more information visit road13vineyards.com or visit socially on Facebook, Twitter and Instagram. 

I attended this dinner and received a copy of LURE Cookbook at no charge to facilitate my review. I also received a gift from Road 13 Vineyards. All opinions expressed are my own.