Chef and Sustainable Seafood Advocate Aims to Inspire and Educate the Home Chef
Popular Canadian chef and personality Ned Bell of Chefs for Oceans and Ocean Wise, is thrilled to release his long-awaited first cookbook, Lure. The creation of this thoughtful book has been a dream of Bell's since completing his 8,700km bike journey across Canada for Chef for Oceans in 2014. Bell is well known for his ability to excite, inspire and educate individuals looking to make a broader commitment to sustainable seafood. The Lure was the natural next step to get to the front line in people's homes.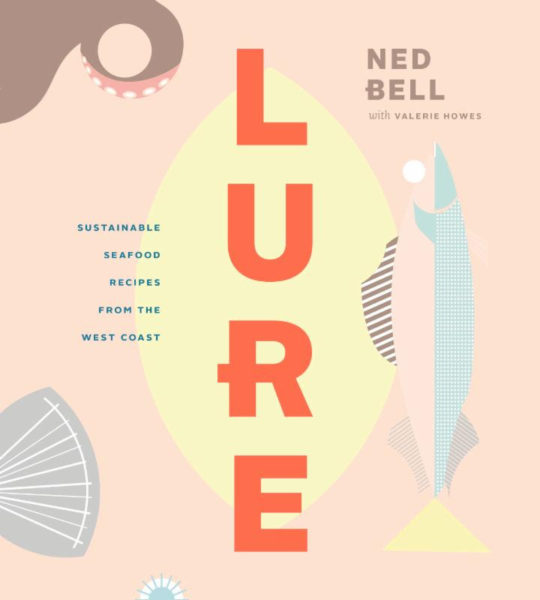 Lure boasts 80 simple and delicious recipes for the at-home cook with 40 different sustainable seafood choices located right off the west coast of Canada in the Pacific Ocean. The Lure is broken down into four categories: white fish, fatty fish, shellfish, and sea greens. Bell brings new ideas to the fore, inspiring readers to incorporate more seafood into their diets while learning more about sustainability.
"It's simple," says Bell. "As an excellent source of protein, sustainable seafood can be the real fast food in our homes. We need to feed our families more clean, healthy and delicious ingredients from our lakes, oceans and rivers. Lure will help you do that."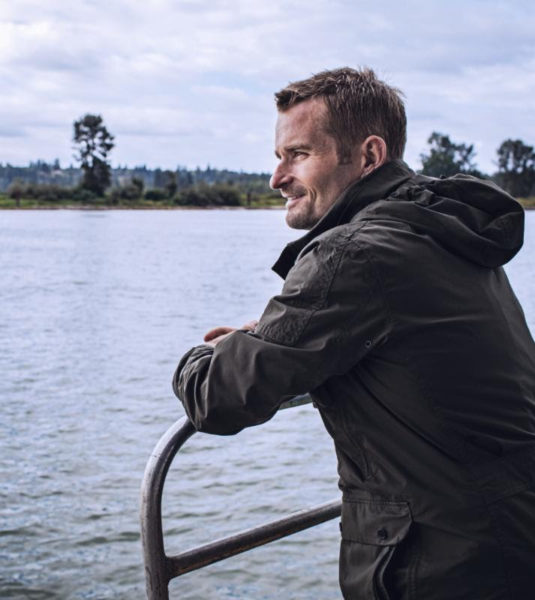 Ned Bell founded Chefs for Oceans in 2014 to raise awareness and advocate for responsible seafood choices while highlighting the importance of healthy oceans, lakes and rivers. He launched this commitment with an 8,700km bike ride across Canada, staging dozens of awareness building events along the way. Bell's commitment to seafood stewardship have continued ever since.
In September 2017, Bell was awarded the SeaWeb Seafood Champion for Advocacy Award for his advocacy through leadership, innovation, vision and activism – an award he was also nominated for in 2015. Bell is part of Seafood Watch's Blue Ribbon Task Force and works tirelessly with sustainable seafood organizations OceanWise, SeaChoice and Marine Stewardship Council. Bell continues to make sustainable seafood his mission and is always looking for ways to strategize opportunities. As the father of three sons, Fin, Max and Jet, Chef Bell is dedicated to inspiring Canadians to become part of the solution for healthier oceans for today's children and generations to come.
The Lure can be found at Indigo, Cook Culture, Amazon, Target and more.
Ned invites readers to share their Lure cooking adventures using the hashtag #LureCookbook.
Reviews of Lure: 
"A chef's mission is to create dishes that are, above all, delicious. When the opportunity is also used to communicate a message, the work is complete. Lure transports readers to a sea universe and helps them to discover ways of using sustainable seafood. The ocean is a finite resource with infinite possibilities."
Alex Atala, Michelin-starred chef and owner of D.O.M. 
"This might be the ultimate summer dish. "Planked Wild Salmon with Nectarines, Thyme, Honey, Almonds, and Ricotta" combines summer's prize of wild local King salmon with some of the season's most luscious stone fruit – all co-mingled on a cedar plank that imparts a ravishing smokiness on the backyard grill. Best yet? You can devour it all in good conscience because it's all sustainable."
Carolyn Jung, Food Gal on Planked Wild Salmon recipe
"Ned's passion for sustainable seafood is infectious, and this book is irresistible. Bringing Ned's recipes into your home is a great way to support healthy oceans."
Dr. David Suzuki, award-winning scientist, environmentalist and broadcaster  
"Ned Bell is one of that laudable cadre of young chefs who have taken the trouble to learn not only the names of his farmers but also his fishers. If like me, you're committed to sustaining the health of the oceans, you'll grab this book that shows you how to cook all the responsibly harvested gifts of the sea."
Tom Douglas, American executive chef, restaurateur, author, and radio talk show host
"When it comes to preparing delicious fish and seafood dishes, Ned has a gift for combining flavours that speak to our minds and our bellies."
Eric Ripert, Michelin-starred chef and co-owner of Le Bernardin
Upcoming Lure Book Launch Events: 
Allium Chef Series Presents: Chef Ned Bell with Chef Sean Murray in Chicago, September 21
Allium Executive Chef Sean Murray has invited Ned Bell, a long-time sustainable seafood ambassador, chef and author, to participate in his next chef series event on Thursday, September 21 at 6 pm. This event will also serve as a launch party for Bell's new cookbook, Lure. Call Allium for reservations at 312.799.4900, more information available here.
AIR MILES collaborative dinner as Chef Ned Bell welcomes Chef Lynn Crawford to the Vancouver Aquarium, October 1 – SOLD OUT 
Chef Lynn Crawford and Chef Ned Bell have collaborated together to present a 6-course delicious seafood feast with wine pairings inspired by recipes for each of their new cookbooks coming out this fall. More information on the SOLD OUT event can be found here.
Chef Ned Bell's Lure Cookbook Launch and 4-course Tasting Menu at Cook Culture Victoria, October 11 
Join Chef Ned Bell for the Victoria launch of his new cookbook Lure: Sustainable Seafood Recipes from the West Coast, on October 11th from 6-8pm. Guests will receive a copy with the purchase of each ticket and meet Ned to get it signed while enjoying an evening of ocean-friendly seafood based on recipes from Lure. Tickets can be bought here.
LURE: A Book Launch with Ned Bell by Centennial College – School of Hospitality, Tourism and Culinary Arts in Toronto, October 18
Centennial College Event Centre in partnership with Ocean Wise celebrates the launch of Ned Bell's latest book, LURE: Sustainable Seafood Recipes from the West Coast. Guests will receive a copy with the purchase of each ticket and meet Ned to get it signed while enjoying an evening of ocean-friendly seafood based on recipes from LURE. Tickets can be bought here.
Visa Infinite Lure Book Launch in Vancouver – October 23
Visa Infinite cardholders watch for an announcement coming soon.
Lure Cooking Classes at Cook Culture – Coming this November watch Ned's schedule at cookculture.com
About Chefs for Oceans
Ned Bell founded Chefs for Oceans in 2014 to raise awareness about the importance of making responsible seafood decisions by riding his bike over 8,600 kilometres across Canada. Chefs from coast to coast to coast have joined the efforts to impact the way Canadians think about the seafood they eat, where it comes from, and how it arrives to their dinner plate. The Chefs for Oceans collaborative continues to bring chefs across North America together in support of healthier oceans.
For more information on Ned Bell and Chefs for Oceans go to www.chefsforoceans.com or get social on Facebook, Twitter or Instagram.