Last night I was one of a large group of media hosted by Burpee at a dinner held at local restaurant Burdock & Co with garden therapy's Stephanie Rose as the guest speaker.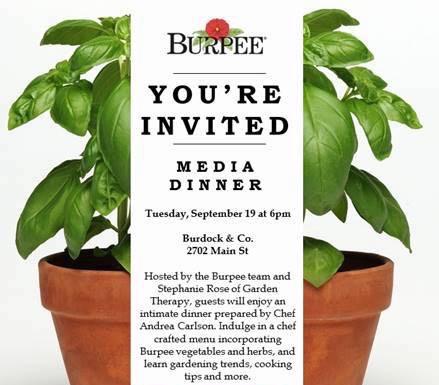 Stephanie spoke about her passion for gardening and how it developed into her blog garden therapy where you can find all sorts of gardening ideas from DIY to recipes for your homegrown veggies.
Tim Duffin, Brand Manager for Burpee talked about sustainability, organics, non GMO's and knowing where our vegetable seeds come from. Burpee products can be found in local garden shops, grocery stores and big box stores or you can order online.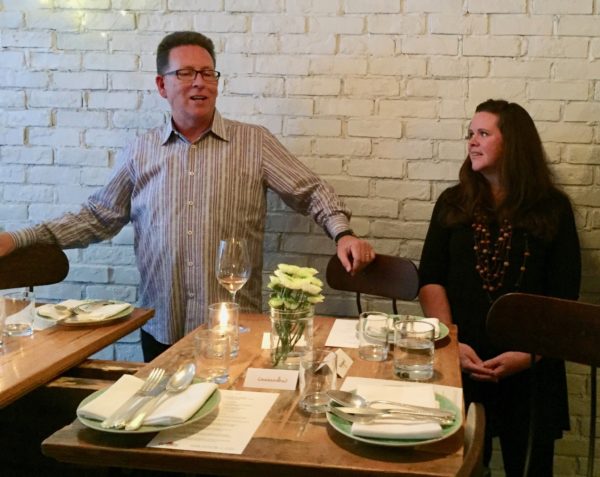 As many people now live in smaller spaces Burpee has a variety of herbs and vegetables that can be grown in containers, producing bumper crops!
The entire dinner was created to spotlight the herbs provided by Stephanie just that morning from her own garden. Needless to say, dinner was fantastic and so delicious. These dishes will definitely make you want to acquire your own green thumb.
We started with a Late Summer Smash a delicious cocktail made with Bourbon, Burpee's Sage & Peach Honey, Lemon and Soda. Very refreshing. Accompanying the cocktail were passed canapés of Potato Cream, Smoked Shayu & Chanterelles and Crispy Burpee's Sage; Polenta with Castlevetrano Olive & Burpee's Parsley Tapenade and a Confit Duck Croquette.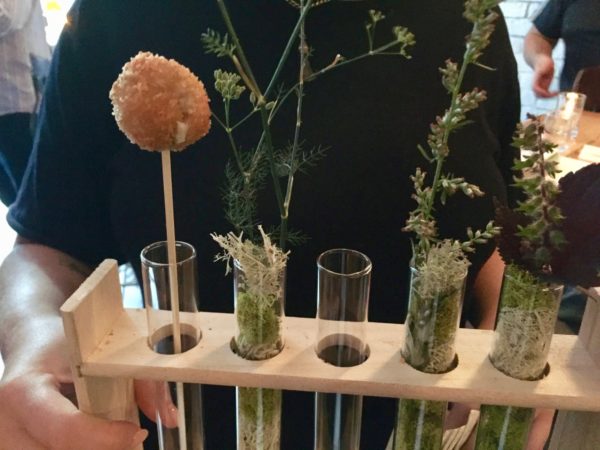 Dinner was truly a delight and Burdock & Co's Chef Andrea Carlson's dishes were superbly executed as well as being a treat to the eye the dishes were absolutely delicious.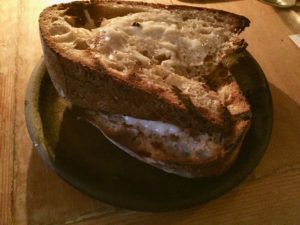 House Made Sourdough Bread with Cultured Butter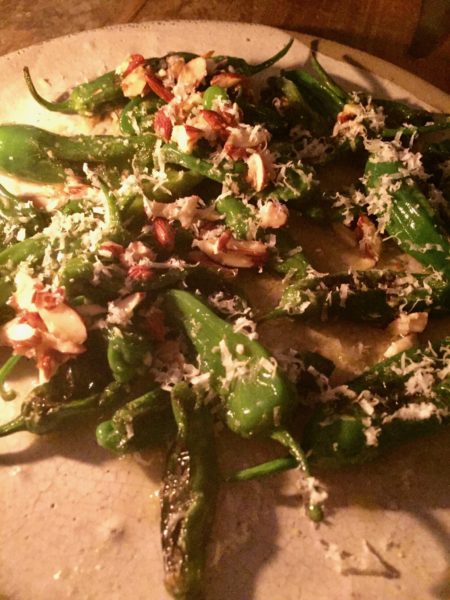 Burpee's Dragon Roll Shishito Peppers with Garlic Almond Oil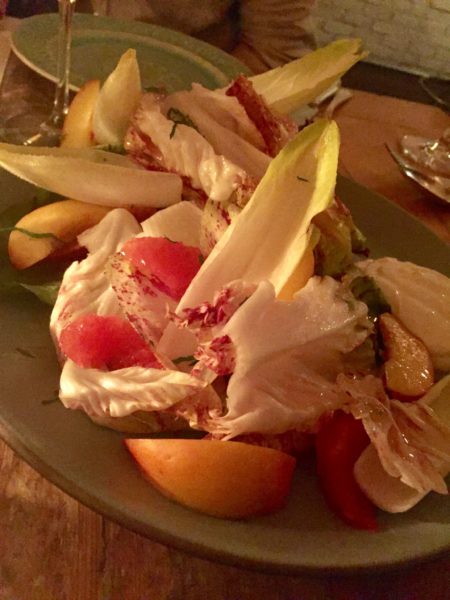 Radicchio & Nectarine Salad, Garlic Yogurt, Grapefruit Vinaigrette, Burpee's Parsley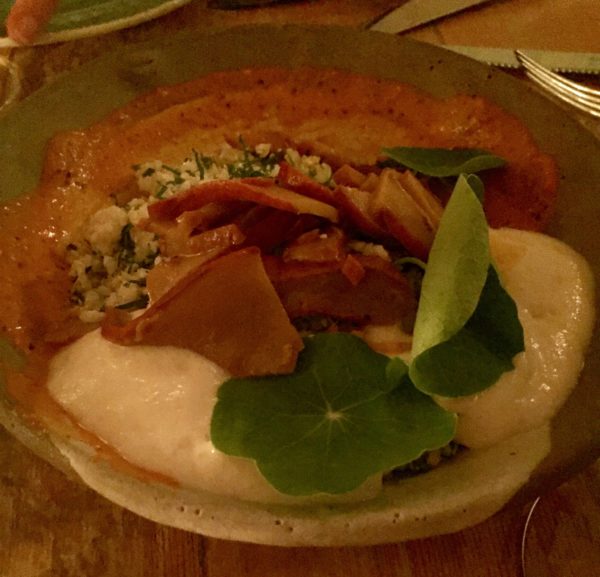 Cauliflower & Burpee's Parsley Couscous, Smoked Cayenne Harissa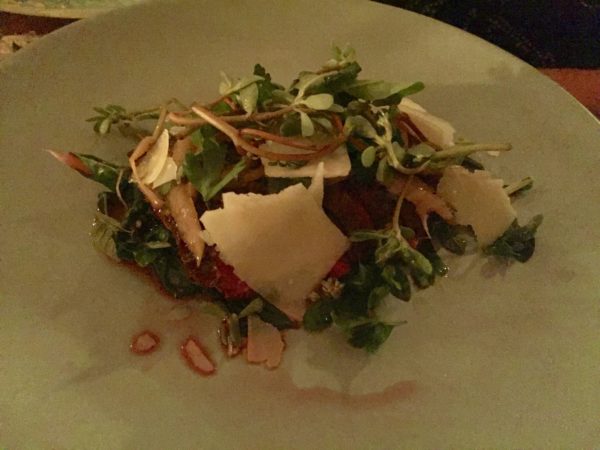 Elk Bavette, Burpee's Oregano Gremolata Burpee's Bright Lights Rainbow Chard, Pecorino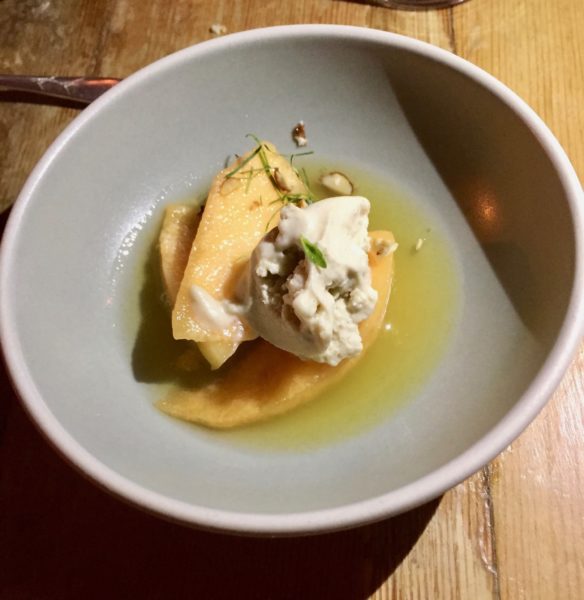 Heirloom Melon with Burpee's Sweet Leaf Stevia & Sansho Broth, Coconut Ice
Optional wine pairings
You can opt for ready to go herbs from Burpee. I purchased these two from my local big box store. So nice to have fresh herbs on hand throughout the summer. Some herbs are hardier than others so you can always pick and dry them when the weather turns cold preserving them for use all year round.