Vancouver Foodster Holiday Market
Wednesday, December 6, 5pm – 9pm

We are excited to present a one of kind Holiday Market for the first time with a multitude of Markets throughout the city. Foodies and their friends from all over the city are invited to join us for a night of tasting to celebrate the upcoming holiday season roving through a few neighborhoods from South Granville, to False Creek to Kitsilano. This evening tasting extravaganza is on Wednesday December 6 from 5pm until 9pm and is presented by Vancouver Foodster.
Each market will feature multiple vendors serving up a wide selection of savoury and sweets, plus beverages for guests to enjoy and you will have a chance to try many different foods and beverages throughout the event, meet some new food loving friends, meet the producers and chefs, and learn about each of the participating vendors and markets.
Kick off your holiday cheer with us, taste local and international food and drink. It's the perfect evening to do something festive, catch up with friends, and get some holiday shopping done.
Meinhardt Fine Foods
3002 Granville Street, Vancouver
Web: https://www.meinhardtfinefoods.com/
Twitter: @MeinhardtFoods
Instagram: @meinhardtfinefoods
Neighborhood: South Granville
Meinhardt Fine Foods offers imported food products from around the world, including a large selection of prepared foods in the deli case.
They will be featuring a multi-vendor showcase of local and international food and beverages, some of the companies we are featuring include ARC Iberico, Terra Foods, Laiki Crackers, JusTea, Meinhardt Fine Foods and more.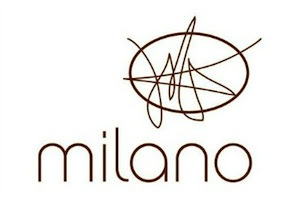 Milano Coffee Roasters
156 West 8th Avenue, Vancouver
Web: http://www.milanocoffee.ca/
Twitter:@MilanoRoasters
Neighborhood: False Creek
The Milano taste was developed from a century of artisanship in the Italian coffee tradition. This distinguished taste comes from the skill of the torrefazzioni – a secret method roasting and blending, closely guarded, personally taught, and handed down generation to generation.
They will be featuring a multi-vendor showcase of local food and beverages. some of the companies we are featuring include Faculty Brewing, Tree Island Yogurt, Jonny Hetherington JS Essentials, Milano Coffee and more.
Be Fresh Market Cafe
Twitter:@befreshlocal
Neighborhood: Kitsilano
At Be Fresh, we believe that food should be enjoyed and to fuel your body, which is why we only create meals with delicious and healthy ingredients.
They will be featuring a multi-vendor showcase of local food and beverages to be announced soon.
Silk Road Tea
2066 West 4th Avenue, Vancouver
Twitter: @silkroadtea
Web: http://silkroadteastore.com/
Neighborhood: Kitsilano
Silk Road imports & blends organic, premium loose teas, & produces organic skincare, haircare & bodycare products.
They will be featuring their line-up of teas and other products.
Ticket Information
Ultra Early-Bird: $18 per person before November 22, 2017
Early-Bird: $25 per person after November 22, 2017
Regular $30 per person after November 29, 2017
Note: Eventbrite fee and GST is extra on all tickets purchased online.
Ticket price includes tasting at each of the participating markets throughout the evening.
Note: ALL Tickets must be purchased in advance online. All ticket sales are final. No exchanges or refunds; however you are welcome to transfer the ticket to another person for the same event if you notify us in advance with name (s) of who will be attending in your place. Participating markets and vendors subject to change. Event produced by CMI Chat Media Inc. This is an all ages event.
Tickets are available at:
https://www.eventbrite.ca/e/vancouver-foodster-holiday-market-tickets-39731548130 
About Vancouver Foodster
Vancouver Foodster is Vancouver's premier online "Essential Food & Drink Intelligence" guide. Launched in 2009 by Richard Wolak, the blog explores the local food scene through reviews, tastings, interviews, and more.  VancouverFoodster.com features new stories daily, as well as restaurant reviews, and articles. Vancouver Foodster also runs a series of food and drink challenges with restaurants, chefs and bartenders throughout the year!  As well. we present a series of tasting tours in neighbourhoods throughout the city of which include Tasting Plates, Noodle Mania, Food Talks, Brunch Crawls and others. All are a division of CMI Chat Media Inc.