Even the best hosts tire of missing out on their own parties because they're manning drinks. The uKeg is here to help. It lets people mix cocktails before an event and then simply pour when guests say, "More, please!"
The double-wall, vacuum-insulated mini-keg that keeps beer fresh and carbonated for weeks also houses carbonated cocktails with ease. Check out our shop page for options at GrowlerWerks.com. That website also hosts recipes for cocktails, some created by Portland-area bartenders. Cheers to that!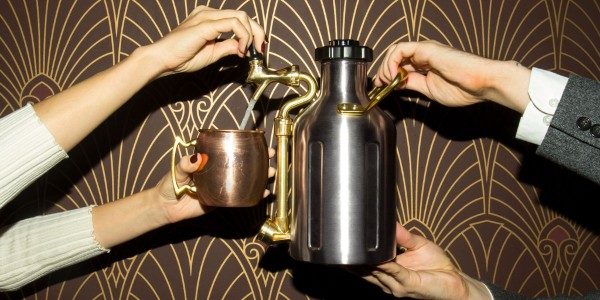 People are enjoying craft beer, home-based parties and social time outdoors even more — and more often — thanks to the uKeg, our game-changing growler. We appreciate writers and other storytellers who let their audiences know about our innovation in 2018, giving people the ability to enjoy off-premise drinks from first to last pour.