Romance in the City of Light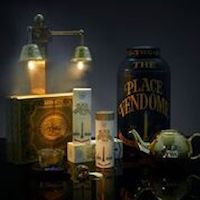 Nothing says je t'aime like the City of Lights – the romantic alley ways with alluring brasseries, eccentric quarters oozing with art and culture, idyllic cobbled streets along the River Seine, charming baroque architecture, the quintessential Parisian glitz and glamour. Echoing the timeless beauty and elegance of Paris, TWG Tea embraces the season of love with the remarkably chic Place Vendôme™ Tea from the Haute Couture Tea Collection®.
Inspired by the illustrious Place Vendôme, the city's most iconic and prestigious square teeming with world-class jewelers and the finest watchmakers, Place Vendôme Tea glimmers in elegant hues of white and gold – a gorgeous emblem of perfection and purity.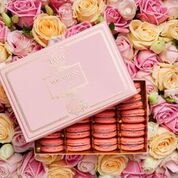 Symbolising the harmony between the taste of the Orient and Europe, Place Vendôme Tea is a magical paradox uniting fruits and flowers into a wonderful TWG Tea blend. This fine green tea blend boasts tropical hints of pineapple, zesty citrus fruits, orange peel and elderberries, enlivened by vivid blue cornflowers. A sensational brew for your special Valentine. 
Set her heart aflutter in the sweetest way! TWG Tea launches a limited-edition Place Vendôme Tea infused macaron and gift box – the perfect little sweet treats for the occasion. Showcasing an exquisite ganache accented by the sweet floral and fruity notes of the exclusive green tea blend, these alluring bite-sized jewels will certainly captivate her senses with a decadent balance of luxurious flavours and aromas.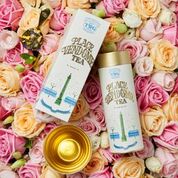 The Place Vendôme Tea in TWG Tea Haute Couture Tea Collection® retails at $49.80. The Place Vendôme Tea infused macarons are available in the limited-edition macaron gift box of 6, 12 or 24 count and priced at $18, $36 and $60 respectively. Available at TWG Tea Salon & Boutique in Vancouver from February 2019. 
Media release and images provided by TWG Tea. Feature image: Pixel2013, Pixabay.