National Award-Winning Dinner Series Continues to Support Local Artists
After the first 'Artist Series' dinner by  The Paisley Notebook sold out in 48-hours, Aman Dosanj, the  National Culinary Tourism Experience award winner, is ready for the second interdisciplinary dinner in support of local artists.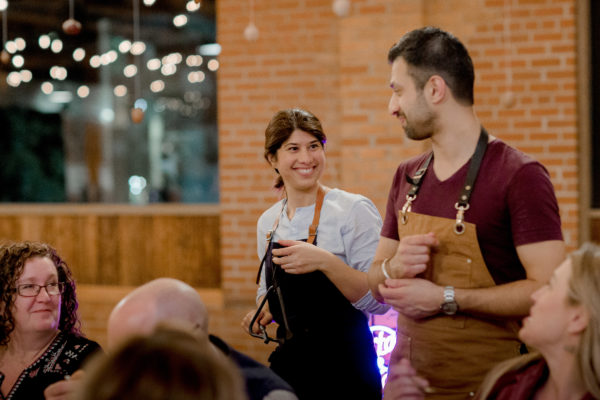 Teaming up with local artists in music, art and science, the second dinner in the three-part series will showcase a partnership with the Kelowna Museums Society and local singer/songwriter/violist,  Chloe Davidson. Hosted in Kelowna's historical Laurel Packinghouse, the intimate 40-person edible story will take place on Sunday, April 14.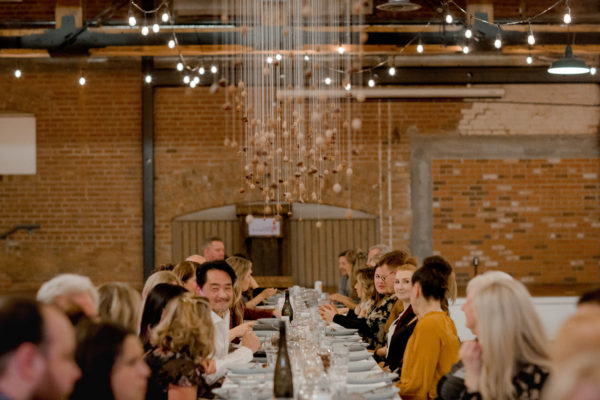 "Kelowna Museum Society is excited to partner with The Paisley Notebook to present another dinner in the 'Artist Series'. The creativity of this food experience inspires our creativity and provides a space to explore new ways to engage audiences with the important topic of local producers in our museum programming" says Executive Director, Linda Digby, Kelowna Museums Society.
"Like me, Chloe doesn't fit into a genre because she's many things. The idea behind this dinner is to turn my edible storybook into an edible songbook to tell our story about the Okanagan and supporting local. This isn't a dinner with live music; Chloe's music is part of and incorporated into our menu. People tend to look at me as just food, but there are so many bits to me – art, music and science being three of them, so the 'Artist Series' gives me freedom to play. I have so many ideas, but it's people like Chloe who help me bring those to life and this one may just be the best Paisley pop up dinner to date" Aman Dosanj, The Paisley Notebook.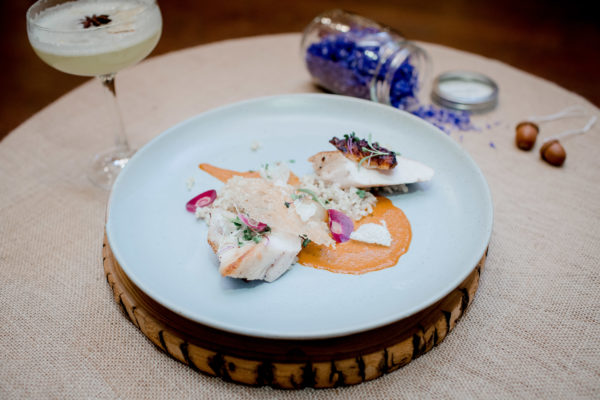 Tickets to the unique 4-course dining experience are $100 per person and will go on sale March 15 on a first come, first served basis via Eventbrite. Ticket price excludes EventBrite booking fee and beverages. Award-winning bartender, Harry Dosanj will be serving up a Laurel Packinghouse-inspired cocktail, craft BC beer and small lot Okanagan wines. See paisleynotebook.com or contact  aman@nullpaisleynotebook.com for more information. Space is limited, so early bookings are recommended.
Following this dinner, the 'Artist Series' will conclude with a collaboration dinner with Dr Lauren Tomkins, owner of  West Kelowna Integrative Health Centre who will be turning Aman into a science experiment to give insight into diet, health and supporting local.
About The Paisley Notebook
Aman Dosanj, the former Poppadoms owner and Western Living Magazine 'Foodie of the Year' 2015, has returned from a 7.5-month edible adventure, writing about how food connects us. Telling stories using food, Aman organizes pop up dinners and collaborative events across the Okanagan aimed at bringing the community together. The Paisley Notebook was recently a top 3 finalist in the 'Remarkable Experience' category at the BC Tourism Industry Awards 2018 and 2019 and won the 2018 'Culinary Tourism Experience' category at the Canadian Tourism Awards. Aman has raised over $37,000 for local charities between 2017 and 2018. For more information, check out paisley notebook.com.
About Kelowna Museums Society
The vision of Kelowna Museums Society is to inspire a community to be alive with its history – connecting people and place. Kelowna Museums Society operates the Laurel Packinghouse, Okanagan Heritage Museum, Okanagan Wine & Orchard Museum and Kelowna Public Archives for the purposes of public education and enjoyment. The Laurel Packinghouse opened in 1918 and has played a role in Okanagan agriculture for one hundred years.
Media release and images provided by Aman Dosanj, The Paisley Network. All images are from the first Artist Series, February 2019.
[wdi_feed id="2″]