Carnaval del Sol returns to Vancouver for its 11th consecutive year

The Pacific Northwest's largest Latin festival takes over Concord Pacific Place this July
Carnaval del Sol, the Pacific Northwest's largest Latin-themed festival, returns for its 11th exhilarating year – Saturday, July 6 and Sunday, July 7 – at Concord Pacific Place.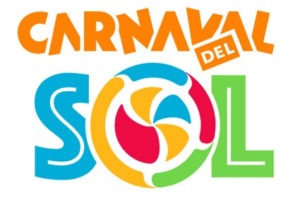 A celebration of the diversity and dynamism of Latin American culture, Carnaval del Sol features an incredible array of music, dance, visual art, sports, and culinary delights. Concord Pacific Place will be transformed to resemble a vibrant urban plaza in Latin America, full of sound, colour, tempting aromas, and thousands of smiling faces.
The 2019 edition of this family-friendly event boasts more than 450 artists, who have come from around the world to entertain the masses at the Carnaval's main stage and plazas – all of which incorporate the festival's theme this year: "Sharing our Indigenous and Afro-Latin American roots. Let's shine together."
Plaza highlights include the following:
TIM HORTONS KIDS PLAZA: Hands-on creative activities for youngsters, including face painting, storytelling, games and music.
ARTS PLAZA: From sculpture and fashion to photography and handicrafts (including "live" painting, often accompanied by music), browse hundreds of brilliant artworks from talented Latin American artists.
YVR TRAVEL PLAZA: Vancouver International Airport brings you dance, music, games and prizes.
EXPERIENCES PLAZA: Witness authentic Latin American fare created before your eyes at a variety of live cooking demos hosted by acclaimed chefs, including David Alcaraz of Miltomates Foods, and Eliane Trovo of Boteco Brasil.
DRIFTWOOD BEER PLAZA: From noon to 9pm, unwind while enjoying delicious food and live music in this 1,000-capacity, adults-only zone.
FOOD PLAZA: Some of British Columbia's best Latin American restaurants and food trucks bring their culinary wizardry to one location. Savour the flavours of Mexico, Peru, Venezuela, Colombia, Brazil, Spain, Argentina, El Salvador, and Cuba.
FAMILY PLAZA: All ages will be captivated by live music and DJs, an exclusive fashion show, and much more to be announced.
JOSE CUERVO LOUNGE PLAZA: An exclusive area for SuperPass holders, media, artists, and government officials.
Carnaval Del Sol
Location: Concord Pacific Place, 88 Pacific Boulevard, Vancouver, BC
Dates: Saturday, July 6 and Sunday, July 7
Hours: 11am to 10pm
Admission Fees: $2 per adult (free admission for kids under 12).
Two-day SuperPass for $15 offers admittance to the Jose Cuervo Lounge Plaza, front-of-the-line access to the Driftwood Beer Plaza, festival souvenirs, discounts on select vendors, and more.
The celebration of Latin American cultures is more than one weekend. In the days leading up to Carnaval del Sol, Latin American Week offers an exciting variety of events including:
Carnaval del Sol is presented by Latincouver, a non-profit organization dedicated to bringing together Latin Americans and everyone who appreciates Latin culture. "All of us at Latincouver are thrilled to be bringing back Carnaval del Sol for its 11th consecutive year," says Latincouver's executive director, Paola Murillo. "This is the time of the year where you'll feel the vast and exciting Latin American culture right here in Vancouver. We look forward to celebrating with you!"
For more information, visit carnavaldelsol.ca

Media release, poster and image provided by Laura Serena, Serena PR.
[wdi_feed id="2″]