The Dance Centre presents free events celebrating the art of dance for International Dance Day: highlights include the premiere of a contemporary dance work at Scotiabank Dance Centre, bharatanatyam at the Vancouver Public Library, dance icon Pina Bausch's The Nelken Line on Granville Island, an innovative dance/sound project from Montreal, and more.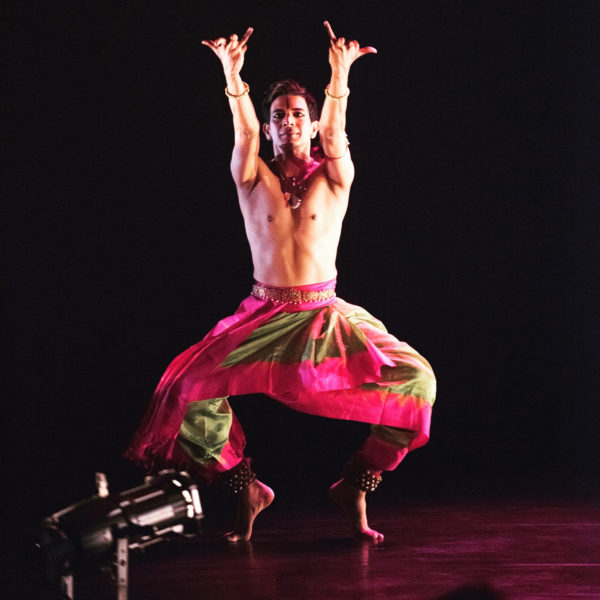 Initiated in 1982 by UNESCO, International Dance Day is marked annually on April 29 with events across Canada and around the world. The date commemorates the birthday of Jean-Georges Noverre (1727-1810), regarded as the founder of modern ballet.
Vancouver celebrates International Dance Day
April 28 & 29, 2019
Various locations
Free admission
Info 604 606 6400 www.thedancecentre.ca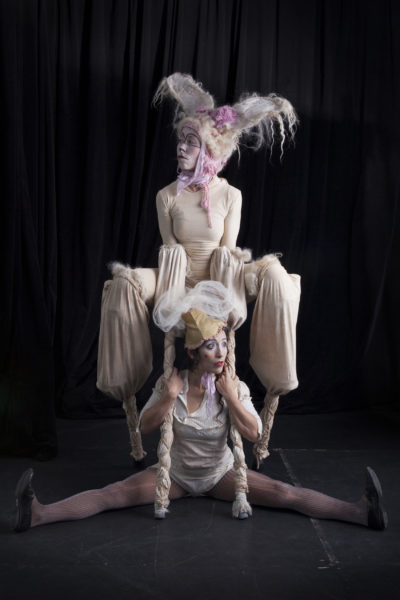 The Nelken Line: Kinesis Dance somatheatro
A special BC edition of the iconic late choreographer Pina Bausch's processional dance work The Nelken Line, featuring company dancers, community participants, and the Vancouver Carnival Band. Dance lovers all over the world have responded to the Pina Bausch Foundation's invitation to perform The Nelken Line and share video of it online: this edition is directed by Artistic Director Paras Terezakis, in collaboration with dramaturge/scenographer Andreas Kahre and new media artist Sammy Chien.
April 28, 12 noon Granville Island
April 29, 12 noon Shadbolt Centre for the Arts, Burnaby
ÉCOUTE POUR VOIR: Danse Carpe Diem/Emmanuel Jouthe
ÉCOUTE POUR VOIR (Listen To See) is made up of short solos: each dancer shares their choreography and music with a spectator through headphones, creating an intimate experience of movement in a shared world of sound. Developed by Montreal-based dance artist Emmanuel Jouthe, the project has taken place in a wide variety of settings with audiences of all ages.
April 28, 4pm Vancouver Public Library Main Concourse, 350 W Georgia St
April 29, 4pm Scotiabank Dance Centre, 677 Davie St
Dust: Francesca Frewer & Erika Mitsuhashi
A thought-provoking contemporary dance solo which incorporates live sound, new media, and striking designs to investigate themes of volatility, change, decay, and the unbound. Inspired by the poetry of Anne Carson, Dust uses movement, text and powerful visual effects to reveal the gradual undoing of the performance space, and of the performer herself. Created by dance artists Francesca Frewer and Erika Mitsuhashi, and performed by Frewer, the work is a collaboration with Adam Asnan (sound), Nellie Gossen (textiles), and Daniel O'Shea (new media).
April 28 & 29, 6pm Scotiabank Dance Centre, 677 Davie St
Dance Double: Isabelle Kirouac + Sujit Vaidya
Isabelle Kirouac combines comedy, contemporary dance, and circus in Habitats. This enchanting duet evokes the spirits of Fellini and Lewis Carroll, and touches on themes of migration, transformation, and the interaction between humans and animals.
Bharatanatyam artist Sujit Vaidya performs a solo which highlights the rhythms, technical rigour and beauty of classical Indian dance.
April 29, 12 noon Vancouver Public Library Main Concourse, 350 W Georgia St
Youth Dance Blast
Students from Windermere Secondary School hit the street for a dynamic dance routine.
April 29, 1pm Vancouver Art Gallery South Plaza, Robson St between Howe and Hornby
The Dance Centre was established in 1986 as a resource centre for dance professionals and the public in British Columbia, and offers a range of activities unparalleled in Canadian dance. The Dance Centre offer programs and resources supporting the professional development of artists, presents public performances and events, manages Scotiabank Dance Centre, one of Canada's flagship dance facilities, and works to promote BC dance.
Facebook.com/thedancecentre | Twitter.com/dancecentre | Instagram.com/thedancecentrebc
 The operations of The Dance Centre are supported by the Canada Council for the Arts, the Government of Canada, the Government of British Columbia, the BC Arts Council, and the City of Vancouver through the Office of Cultural Affairs.
The Dance Centre
Scotiabank Dance Centre, Level 6, 677 Davie Street, Vancouver BC V6B 2G6 Tel 604 606 6400www.thedancecentre.ca
Media release and images provided by Heather Bray, The Dance Centre. Feature image F Frewer and E Mitsuhashi Dust photo by Lukas Hyrman.
[wdi_feed id="2″]