Olivia C. Davies/O.Dela Arts presents
CoexisDance
Western Edition 1
Improvised dance and music meet on stage in CoexisDance, an evening of live improvisational duets featuring local dancers and musicians. Curated by Dance Centre Artist-in-Residence Olivia C. Davies, CoexisDance brings together six pairs of dance artists and musicians who will share short improvised duets in an intimate evening of performances which culminates in a group jam. The dance artists and musicians are:
Contemporary dance artist Emmalena Fredricksson and composer/interdisciplinary artist Alex Mah
Aerial dance artist Emily Long and singer Marisa Etchart
Contemporary dance artist Julia Carr and singer/visual artist Carol Sawyer
Contemporary dance artist Lori Hamar and violinist Joshua Zubot
Butoh dancer Salome Nieto and guitarist/composer Jeff Younger
Contemporary dance artist Sophie Brassard and guitarist/percussionist Rémi Thibault
This is the first Western Canadian edition of CoexisDance, which was pioneered in Toronto by Colin Anthony in 2006 with the format 'no more than two dancers, no more than two musicians, at least one of each.'  Davies says: "The format can encompass multiple interpretations of improvisational scores that are nurtured through short creation residencies for each duet to get to know one another and foster trust prior to performance. The resulting scores are re-imagined in the formal theatre space to welcome audiences to experience the outcome of the duet."
Olivia C. Davies has established a multifaceted practice which honours her mixed-blood mixed-blood Anishnaabe heritage, and is grounded in feminism, social justice, and our relationship to the land and our environment. As part of a major Dance Centre residency this season, Davies will curate a program of public events including:
CoexisDance (December 22, 2018), a performance of improvised duets for dancers and musicians;
Home: Our Way (March 22-April 12, 2019), women's creative writing and dance workshops exploring the idea of Home in the body;
Matriarchs Uprising (June 20-22, 2019) a weekend of performances, events and circle conversations focusing on women in the arts and highlighting work by contemporary female artists.
The Dance Centre was established in 1986 as a resource centre for dance professionals and the public in British Columbia, and has evolved into a multifaceted organization offering a range of activities unparalleled in Canadian dance. The Dance Centre offers programs and resources supporting the professional development of artists, presents public performances and events, manages Scotiabank Dance Centre, Canada's flagship dance facility, and works to promote BC dance.
Saturday December 22, 2018 at 8pm
Scotiabank Dance Centre, 677 Davie St, Vancouver
Tickets: Pay-what-you-can at the door – suggested $10
Info www.thedancecentre.ca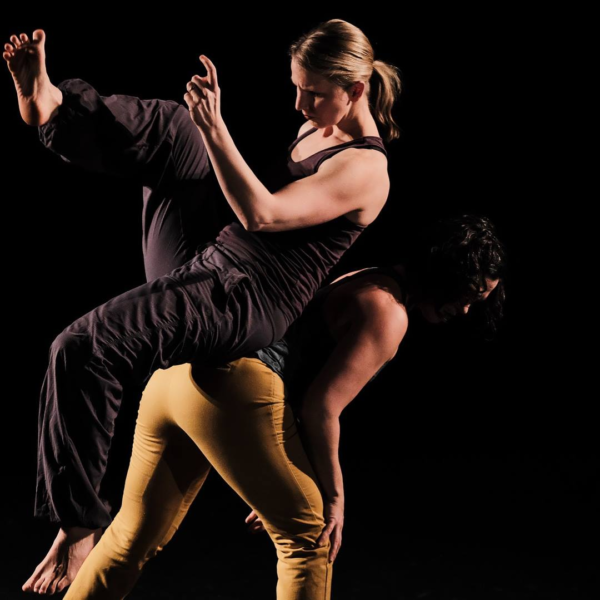 Supported through The Dance Centre's Artist-in-Residence program
Facebook.com/thedancecentre | Twitter.com/dancecentre | Instagram.com/thedancecentrebc
Official hotel sponsor for The Dance Centre: Holiday Inn Vancouver Downtown Hotel and Suites
The operations of The Dance Centre are supported by the Canada Council for the Arts, the Government of Canada, the Government of British Columbia, the BC Arts Council, and the City of Vancouver through the Office of Cultural Affairs.
Scotiabank Dance Centre
Level 6, 677 Davie Street
Vancouver BC V6B 2G6 Canada
T 604.606.6400 | Toll-free in North America 1.877.649.3010
Media release and images provided by Heather Bray, Scotiabank Dance Centre. Feature image: Carol Sawyer photo courtesy Carol Sawyer