Queen Latifah to perform with the Vancouver Symphony Orchestra June 29 at Deer Lake
Brian Jessel BMW presents
Queen Latifah 
with the Vancouver Symphony Orchestra 
June 29 at Deer Lake Park, Burnaby
Tickets go on sale Thursday, April 18 at 11am
The Vancouver Symphony Orchestra is pleased to announce that Grammy Award-winning and Oscar-nominated singer and actress Queen Latifah will make her VSO debut on June 29 at 8:00PM at Deer Lake Park in Burnaby. The concert is presented by Brian Jessel BMW with generous support from Creative BC and the Province of BC and in partnership with the City of Burnaby.
Latifah will perform hits including Georgia Rose, Poetry Man, UNITY and more accompanied by the full Vancouver Symphony Orchestra. With a Grammy award and six nominations for albums in jazz, pop and rap, an Oscar nomination for her role in Chicago, and dozens of other film and television roles, Latifah is a Renaissance woman defying genres with her compelling voice and presence.
Widely regarded as the first feminist of hip-hop, Latifah has authored two books, founded her own production company Flavor Unit Entertainment, hosted her own daytime talk show, established a scholarship fund for low-income high school students, and received a star on the Hollywood Walk of Fame.  
The concert will take place on the Festival Lawn at Deer Lake Park in Burnaby. Gates open at 5:30PM and concert begins at 8:00PM. Tickets go on sale to the general public Thursday, April 18 at 11:00AM. For more information visit vancouversymphony.ca/queen-latifah.
The VSO will present its annual Deer Lake Park free concert the following day, June 30, in partnership with the City of Burnaby.
About Queen Latifah
Queen Latifah is a musician, critically acclaimed television and film actress, label president, author and entrepreneur. Latifah has had amazing success in Hollywood and became the first hip hop artist to be crowned with a star on the Hollywood Walk of Fame in 2006. She received rave reviews, an Oscar nomination for Best Supporting Actress, a Golden Globe nomination and a SAG Award nomination for her portrayal as Mama Morton in Miramax's Chicago. She also received an Emmy nomination, a Golden Globe win and a SAG Award win for her role in Life Support.
In 2015, Queen Latifah made her way back to the small screen earning an Emmy Award nomination, Golden Globe Award nomination, and a SAG Award for Outstanding Performance by a Female Actor in a Television Movie or Miniseries for her role in Bessie, an HBO biopic that she also produced which recounts the life of singer Bessie Smith, who was also known as "The Empress of the Blues."
Queen Latifah has not just been recognized for acting: she has earned six Grammy nominations as well as a Grammy Award for Best Solo Rap Performance in 1994. In 2004, she was nominated for Best Female Rap Solo Performance for Go Head. In 2005, she was nominated for Best Jazz Vocal Album for The Dana Owens Album and in 2008 she was nominated for Best Traditional Pop Vocal Album for Trav'lin Light.
Most recently, Queen Latifah starred in Miracles from Heaven opposite Jennifer Garner in Sony's faith-based drama and also recently took to the stage and small screen performing as the title character in NBC's The Wiz Live! alongside Uzo Adubo, Mary J. Blige, Ne-Yo, Common and David Alan Grier.
Latifah made her big screen debut in Spike Lee's 1991 film Jungle Fever. She starred in Set it Off and co-starred with Holly Hunter and Danny DeVito in the critically acclaimed Living Out Loud. Following Chicago, she starred in and executive-produced the box office hit Bringing Down the House. Her additional film credits include The Secret Life of Bees, alongside Jennifer Hudson, Alicia Keys and Dakota Fanning; Neil Meron and Craig Zadan's Hairspray; Mad Money, opposite Diane Keaton and Katie Homes; Just Wright; Joyful Noise; The Last Holiday; and Beauty Shop. She also starred in and executive-produced the cable movie Life Support and the TV movie adaptation of Steel Magnolias.
From 1993-1998, Latifah starred in the network comedy Living Single. From 2013-2014, she was the host of The Queen Latifah Show, which she produced with partner Shakim Compere and Overbrook Entertainment's Will Smith, Jada Smith and James Lassiter.
In 2013, Queen Latifah became the host of her very own talk show which she produced with partner Shakim Compere, and Overbrook Entertainment's Will Smith, Jada Smith and James Lassiter. In September 2014, The Queen Latifah Show premiered for its second and final season.
And then there's Flavor Unit Entertainment, a production company owned and operated by Queen Latifah and her partner, Shakim Compere and is quickly establishing itself as one of the most important production companies in the film industry. They began by executive producing Disney's box office # 1 hit Bringing Down the House and then continued with Beauty Shop for MGM and The Perfect Holiday for Paramount. They have also produced The Cookout with Lionsgate, as well as the film Just Wright with Fox Searchlight.
On the small screen, they executive produced HBO's critically acclaimed film Life Support which garnered a number of awards including an Emmy nomination and Golden Globe win for Queen Latifah. Flavor Unit also co-produced HBO's original movie Bessie.
Most recently, they produced The Real MVP: The Wanda Pratt Story, The Best Place to Be; Curvy Style with Timothy Snell, and The Perfect Match, and The Rap Game. Flavor Unit also recently produced VH1's one-hour special event Dear Mama which premiered on Mother's Day, shining the spotlight on mothers. VH1 recently renewed Dear Mama as an annual special.
From Newark, NJ, Latifah currently resides in Los Angeles.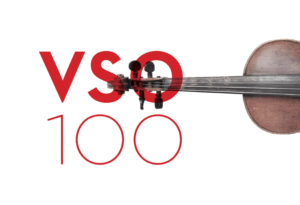 About the Vancouver Symphony Orchestra
Founded in 1919, the Vancouver Symphony Orchestra is one of Canada's most active and successful performing arts institutions, the largest performing arts organization west of Ontario, and the third largest symphony orchestra in the country.
The VSO performs to an annual audience of over 250,000 people and features more than 50 celebrated guest artists each season. Over 170 concerts are performed annually by the VSO in the historic Orpheum Theatre and numerous additional venues throughout the Lower Mainland. The 2018/2019 season marks the organization's 100th anniversary and the inaugural season of Music Director Maestro Otto Tausk.
Media release and image provided by Sarah Yu, Vancouver Symphony Orchestra.
[wdi_feed id="2″]