The 5th Annual Parker Art Salon is a weekend long, salon style event featuring significant new works from established contemporary artist and emerging new artists at Parker Street Studios.
A 'Collectors' Night takes place on Friday May 24th and includes a special VIP reception and early preview between 5:30-7 pm for Collector's Pass holders. Collector's have the opportunity to save $100 off exhibited works for $800 or more – up to 3 times – over the course of the weekend. Partial ticket proceeds will be donated to the Anxiety Disorders Association of Canada (previously Anxiety BC).
Parker Studios is also providing small group studio tours both Saturday and Sunday afternoon. 
For more information and tickets please visit parkerartsalon.com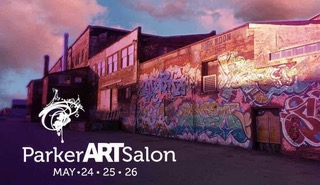 5th Annual Parker Art Salon – May 24 – May 26 
Parker Street Studios 1000 Parker Street
Vancouver, BC V6A 4B9