What exactly is a Mother's Day expert? Well, Chef Kristal Damron is a mother, a professional chef, and the author of Entertaining and Celebrating: An Elegant Feast for Every Season. Not only is her own book a wonderful Mother's Day gift idea, she can also offer a plethora of original Mother's Day gift ideas and entertaining inspiration.
It is possible to create beautiful experiences and lasting memories around dining and entertaining while living your life full of work, family and passions? Chef Kristal Damron is here to show you how.
We've all heard "work smarter, not harder." By integrating recipes, full menus, wine and cocktail pairings, tablescape, décor ideas, and serving suggestions, Entertaining and Celebrating: An Elegant Feast for Every Season [May 2019] by Chef Damron has put everything the home cook needs at their fingertips. No more scouring a million different resources on each topic and frantically trying to tie it all together.
Working for more than 20 years in corporate finance, Chef Damron wanted to redesign her life to bring her family and community to the center. She switched gears, completed culinary school and started Reward Your Appetite Catering in Phoenix, AZ. She brings her culinary and catering expertise together with her passion for creating attainable elegance to everything from weekday dinners to special celebrations.
"In the springtime, I think of brunch. It's varietal, light, hearty, and full of aromas, with sweet and savory dishes that awaken your palate, leaving a pleasant sensation as you yearn to take the next bite. Spring is one of my favorite times of the year, full of the energy and excitement of new creations happening," Kristal says in the Spring section of the book.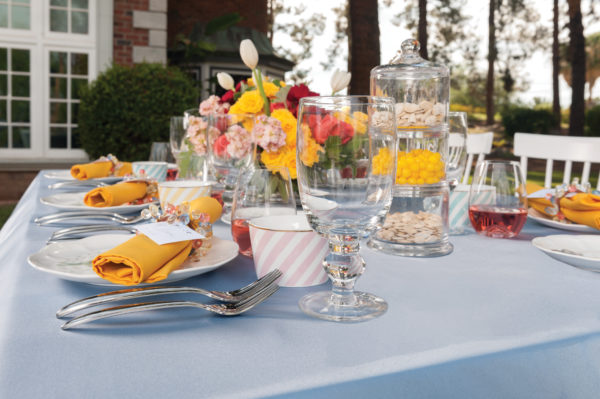 "On Mother's Day I especially think of my Granny who was a wonderful cook. Some of my favourite memories of her are when I was in the kitchen with her." Well, now it's often a grown daughter's turn in the kitchen on Mother's Day and Entertaining and Celebrating features inspiration for an elegant Mother's Day brunch for spring, as well as ideas for every other season of the year.
"To be able to sit together around a stylishly laid table, have a glass of wine, and appreciate each other's company creates lasting memories. To listen to a person's story and have them listen to yours, rejoicing, laughing, and reducing the stress of your life develops true community," says Chef Damron.
In an inspiring and informative interview, Chef Damron can offered insights into the following:
How to cook and entertain for the seasons

Ideas for full menus, décor and drinks for every month of the year

How to work from an established menu and entertaining guide and pull it off flawlessly

How to pick and choose the recipes and ideas that work for your guests to put together a more unique gathering

Doing it all while maintaining an active family and work life
"It can be challenging to come up with ideas for how to create this kind of dining experience," adds Chef Damron. "Searching for ideas on the internet can be overwhelming. I want to make it easy and provide ideas and inspiration that you can implement together or pick and choose what works for your entertaining style and your guests."
ABOUT KRISTAL DAMRON: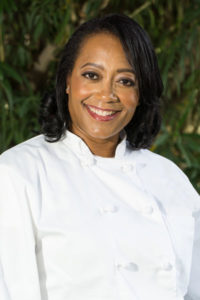 Chef Kristal Damron is the owner of Reward Your Appetite Catering, a fine dining catering company committed to providing exquisite culinary dishes with exemplary service.
Chef Kristal spent more than 20 years in corporate finance before redesigning her life around her family and her passion – entertaining. Chef Damron has a Bachelor of Liberal Arts and Masters of Business Administration from the University of Illinois at Urbana-Champaign. She graduated, with honors, from the Arizona Culinary Institute in Scottsdale, Arizona. She lives in Phoenix, Arizona, with her husband, Jared, and their two daughters, Arianna Victoria and Alexandria Isabella. She and her family enjoy traveling, visiting parks and museums, and spending time with family and friends.
Connect with Chef Damron at RewardYourAppetite.com, Facebook.com/RewardYourAppetiteCatering, Twitter.com/RYACatering, and Instagram.com/RewardYourAppetite.
Entertaining and Celebrating: An Elegant Feast for Every Season will be released in May 2019, and available wherever books are sold. Pre-order it today at RewardYourAppetite.com.
Media release and images provided by Andrea Kiliany Thatcher, Smith Publicity, Inc. I received a compliment copy of the book "Entertaining and Celebrating: An Elegant Feast for Every Season"
[wdi_feed id="2″]