No longer peanuts and Cracker Jack, food has changed at the game!
"Take me out to the ball game…Buy me some peanuts and Cracker Jack"
Was the song of 1908 but today we can sing about Shrimp Tacos, Korean Chicken rice bowl, and Carved prime rib sandwiches.
Will Tse, Executive Chef of Centerplate at B.C. Place has introduced a whole new line of foods, in keeping with the modern multicultural palates of Vancouver spectators.
Locally sourced, vegan, vegetarian, gluten free, and OCEANWISE certified seafood are used in the unique and tasty offerings.
Chef Tse has been at B.C. Place for 6 years after successful stints at some high profile Vancouver restaurants like Joe Fortes Seafood and Chop House and The Sandbar Seafood Restaurant. Tse has been named Masterchef, BC Chef of the Year, and both Asia Chef and Chinese Chef of the year. He envisioned hearty stadium food with great tastes, borrowed from the local Asian and South Asian communities. He wanted people to not only enjoy the game but the food that they savoured while watching. He has been very successful at this.
Along the concourse are Food Stations for the expected hot-dogs and burgers to the Outrageous, a mile high burger, chicken strip and wiener combo.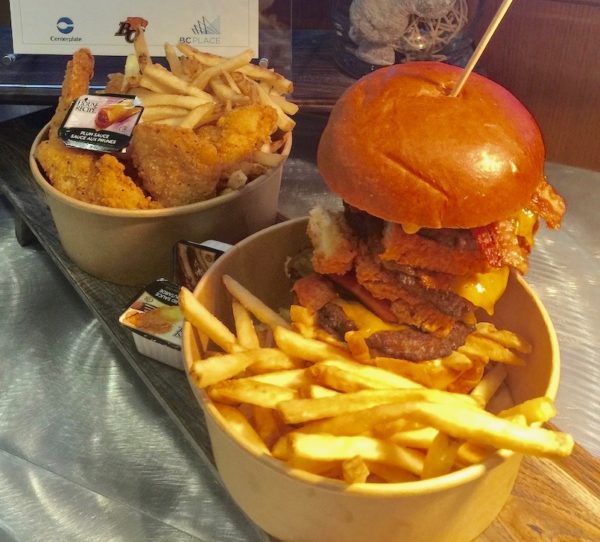 As you stroll around the perimeter, you find Sushi and Tacos, Prime Rib sandwiches to Indian chana masala and Korean rice bowls to Chicken and waffles.
It is Tse's expertise with seasonings and his creative pairings that make the selections so delicious.
At Beast on Fire, the prime rib is marinated for 48 hours prior to slow roasting. This is also where you get the traditional chicken and waffle sandwich.
At Boom Kitchen the chicken in the Korean Rice bowl is rubbed with special spices prior to cooking and a delicious Super Happy Veggie bowl (gluten free and vegan), as well as old favourites, are available.
At Bombay, the Chana Masala provides fans with a gluten free and vegan option.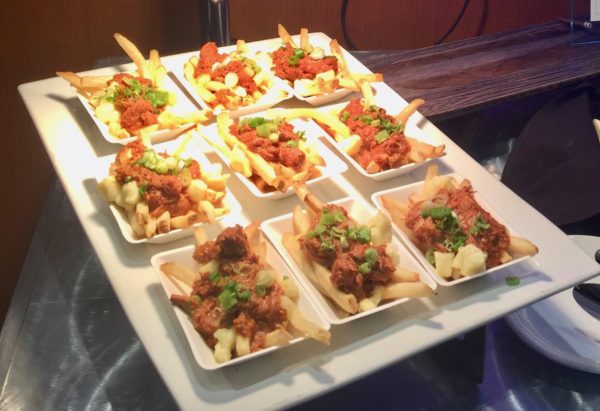 At The Poutinerie, a Canadian favourite, Poutine is bumped up a notch with Butter Chicken!
At Beast Unleashed, the addition of the Beyond Meat Burger satisfies the vegetarian fans but Tse has also added TACOS…Shrimp, Prime rib, and Korean chicken. For the traditionalists, there is prime rib and beef sliders with onion jam on a brioche bun.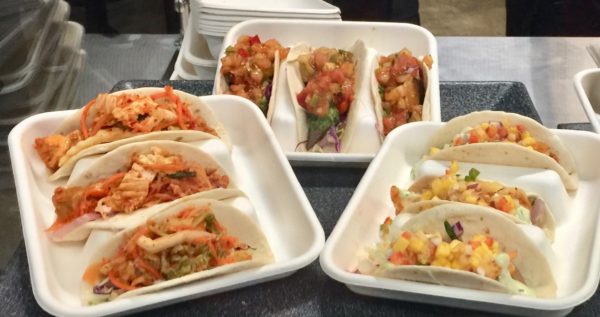 The Lions gate Grill not only has the Outrageous Burger but it has bumped up the grilled cheese sandwiches by adding prime rib. This is where you get your usual burgers and chicken tenders.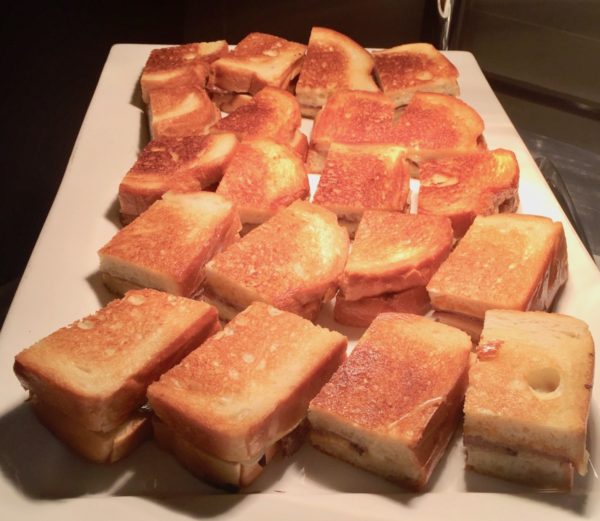 Finally, if you have a sweet tooth, there are Old Fashioned ice cream Floats. They are the perfect finish to a wonderful time eating your way around BC Place.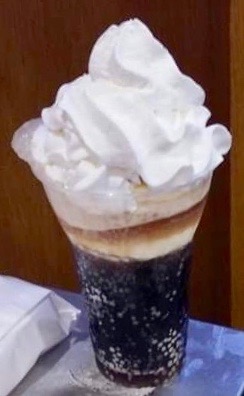 Paul McArdle, General Manager for Centerplate at BC Place, and Duncan Blomfield, Marketing and Communications Manager are thrilled with the changes that Tse has made and hope the sports and special events fans agree. The proof is in the eating; even though peanuts and Cracker Jacks are still available 111 years later, our food tastes have been expanded with these new menu items. Go enjoy a  BC Lions game and try one or two of the new tastes!
Review by Sylvia Pritchard. Invitation from Kelly Gleason, Laura Balance Media Group. A sponsored media event to sample and review the offerings at BC Place, followed by admission to the BC Lions football game for two people.
[wdi_feed id="2″]