"In this series I'll share which B.C. wine pairs best with select recipes from the best chefs in B.C." 
So pleased to publish this latest instalment in the #TasteofThursday series. Executive Chef Ned Bell of Naramata Inn has provided a fantastic, if challenging, recipe full of seasonal ingredients. I appreciate the flexibility in terms of which fish to use for this dish. All would be delicious when combined with fresh local produce.
Organic apricots, desert flower Naramata honey + wild pacific halibut Unearthed farm garden peas, Plot Twist summer squash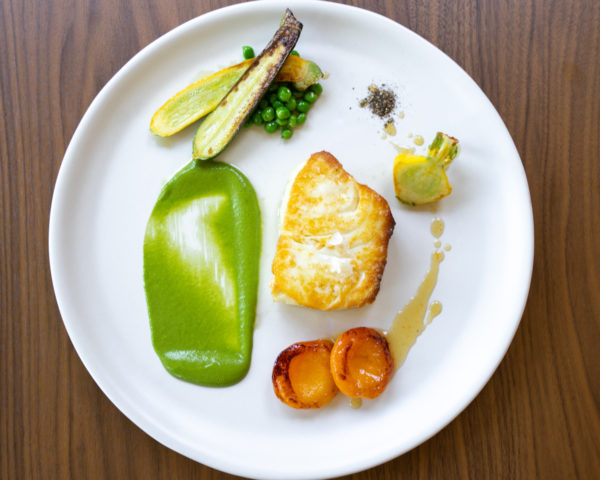 Though there are beautiful apricots to be eaten all over this region, this dish begins with some pretty special apricots grown by Marika. Located only 2km from Naramata Inn, Marika has a 400-tree orchard and farm that she and her partner Norman have been homesteading for 14 years. 50 of those acres have been held within the same family's larger acreage since the second world war. It is an extraordinary place that makes me feel transported to another part of the world.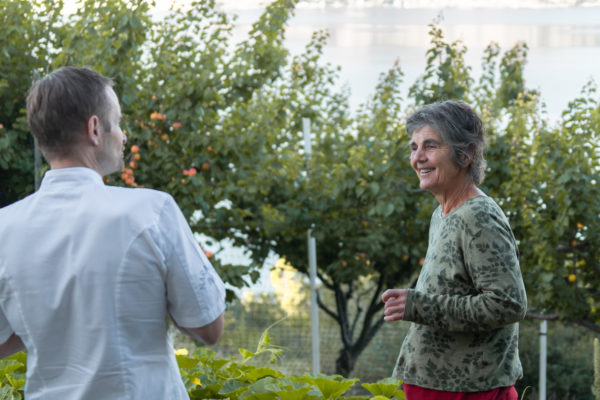 Apricot Compote
Ingredients:
1 lb apricots, fresh, ripe, but firm, cut in half and pitted
3 tbsp Naramata Desert flower honey
2 tbsp homemade elderflower vinegar
1 tsp Vancouver island sea salt
2 tbsp whole salted butter
Method:
Preheat a cast iron, or a heavy bottomed stainless steel, pan over medium heat

Add 2 tbsp butter to the pan.  Once melted, add the apricots, cut side down

Gently roast for 1 minute, fli[p them over and add the honey and salt top an

After 30 seconds, add vinegar, remove from the heat and set aside

Try not to overcook the apricots, though they are delicious no matter what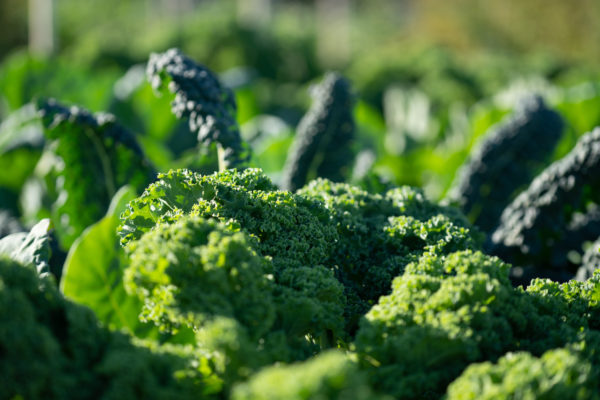 Elderflower Vinegar
 1 litre white wine, I like to use Fandango from Naramata's Terravista Vineyards

1 litre pickling vinegar

1 cup honey

3 tbsp salt

1 lb of fresh elderflower
Method:
Bring the wine, vinegar, salt and honey to a simmer in a pot on the stove

Immediately remove from heat and pour over the elderflower

Place everything in a large mason jar,  sealed tub or other container.

Put mixture in fridge to cool, it will last for months and is delicious on its own or mixed with organic Canadian canola oil as a salad dressing or as a replacement for other vinegars.
*Chef Tip  – Classic salad dressings are made from 2/3 oil, 1/3 vinegar
Creamy Summer Pea Puree
Ingredients:
3 cups fresh peas
2 tbsp fine diced shallots
3 tbsp butter
1 tsp salt
2 cups spinach
1 cup D Dutchman heavy cream
Method:
Melt the butter in a medium size pot, over medium heat

Add shallots and saute for 2 minutes, 

Add  peas and saute for 2 minutes

Add cream and simmerall  for 3 minutes until the peas are tender. 

Add spinach and remove from the heat

Puree in a blender for 1 minutes until the mixture is vibrant green and ultra smooth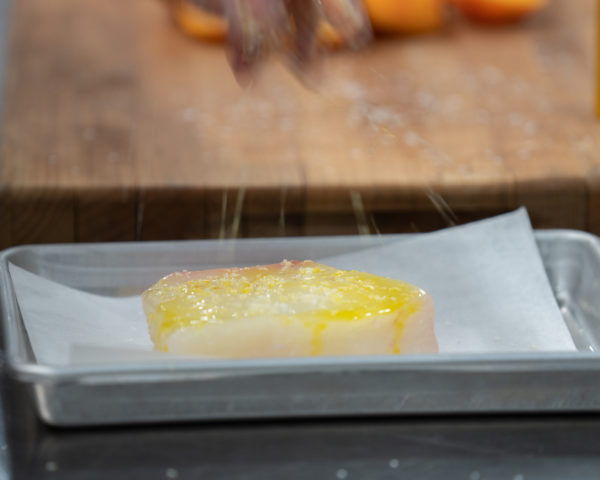 Halibut
Ingredients:
two to four 5 oz portions of Ocean Wise wild pacifc halibut
Lightly season each portion with ¼ tsp kosher salt
Method:
Preheat a cast iron, or a heavy bottomed stainless steel, pan to high heat

Lay portions of seasoned fish into the pan. 
Halibut is great, but Ling cod, or wild BC salmon would work perfectly also.
Pan sear the fish for 20 seconds to begin the caramelization and then place the pan into a pre-heated oven at 400 degrees for 5 minutes

Remove the pan and fish from the oven, gently flip the fish over, add a knob of butter and baste the fish for 20 seconds. 

Remove the fish from the pan and set aside. Chef Tip

Do not over cook

. 
Perfectly cooked warm fish is always way better than overcooked hot fish.
In the same pan, add the cut summer squash, cut side down, place the pan in the oven for 3 minutes until the squash is golden brown and tender, add a handful of freshly shucked summer peas, saute for 1 minute and then serve.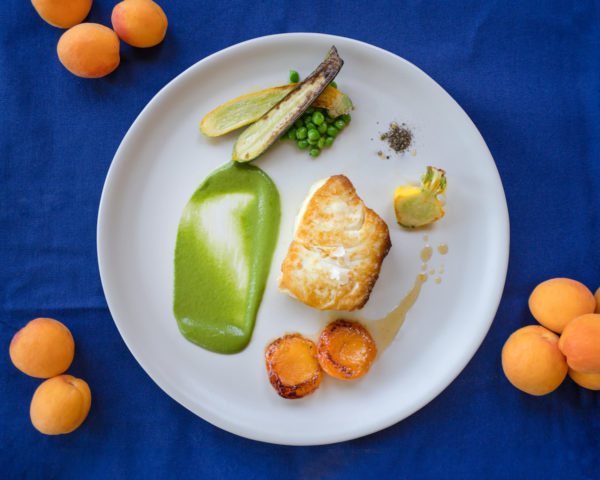 This is an absolutely addictive summer dish made so by the sweet, sour, honey'ed, buttery apricot love on the plate. 
Enjoy,
Ned Bell
Executive Chef + Partner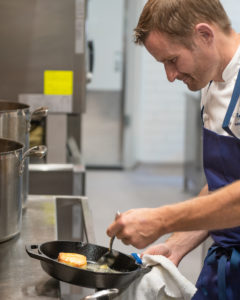 Bell has worked in some of the country's finest restaurants in Niagara, Toronto, Calgary, Kelowna and Vancouver, as the  Culinary Director at the prestigious Vancouver Club and now Executive Chef and Partner of the Naramata Inn. He has earned many accolades and awards including receiving Food Service & Hospitality magazine's Pinnacle Award for Chef of the Year in 2015 and the SeaWeb Seafood Summit Global Champion Award in 2017.
A father of three sons, Bell has dedicated himself to inspiring and educating people to become part of the solution for healthier oceans for today's children and all the generations to come. *
"Employing classic French technique to elevate premium ingredients sourced as locally as possible in Naramata, the Okanagan and BC.  This is Naramata Inn cuisine." Ned Bell
* excerpt from a previously published article on MyVanCtiy.ca
Wine pairing suggestion from Emily Walker, Naramata Inn
COOLSHANAGH Chardonnay 2016

As determined by Parra, each block of Chardonnay grapes is hand-picked at a different time, with the first picking taking place in mid-September and the last in early October 2016. Each section was treated differently to optimally express each unique vineyard location. For 11 months, a percentage of deeper, clay soil sections were whole cluster pressed into new oak puncheons to ferment, with the remainder being fermented in a concrete egg.
The wine underwent minimal handling and had lees stirring and bottling without fining or filtration. The idea was to create three separate parts that were uniquely represented in the whole wine. Alone, the parts showed the different sections and together the entire vineyard and all its nuances are brought into balance. This elegant wine exhibits aromas of straw, green apple and lychee, with a rich and layered texture. All flavours and textures are as nature intended. Dumayne says that this wine will reward aging.
The first scents of this delicious Chard said it all. This is a Chardonnay for true lovers of the grape. It is full bodied and bold, and dare I say "buttery". Yet at the same time this wine is also delicate enough for those still exploring the nuances of a fine Chardonnay. Fruity with just the right touch of acidity. MVC
$36.90 suggested retail
93 points "One of the premier Chardonnay producers in the Okanagan" John Schreiner.
Coolshanagh Chardonnay:
Limited bottles of Coolshanagh Chardonnay 2016 are available. For case orders please order via email or 250-809-4695. For those in USA, please order Coolshanagh online via Wine VIP.
Naramata Inn
The Inn's new owners (Ned, Kate, Paul, and Maria) have dedicated themselves to reviving its standing as a hub for culture and recreation. But this time with WiFi. Now, after a few thoughtful renovations, Naramata Inn and its 12 exclusive period-style rooms are ready to provide visitors with a new standard of R&R&R. The third "R" is for that Restaurant you keep hearing about.
Looking for delicious experiences and unforgettable wine-country adventures? Just head in any direction. The Inn is poised between Lake Okanagan, the very hikable Kettle Valley Railway trails, fruit orchards, vineyards, and a wealth of award-winning wineries. And guests can also stay put and let us enchant them at our hyper-local restaurant and bar helmed by famed Canadian chef Ned Bell.
From produce to proteins, the Restaurant will deliver an unrivaled "Naramatian" experience. Our menus are built around the best local growers and artisans in the Valley, and our wine selections showcase a breadth of award-winning British Columbian wines. And the views? Get outta here.
Recipe, and all images courtesy of the Naramata Inn. 
Tasting notes and bottle shots courtesy of the winery. Tasting notes in italics are mine. I received one bottle of the Chardonnay in order to facilitate a previously published review. All opinions are my own.
If you would like to be featured on MyVanCity.ca please email myvancityval@nullgmail.com for details. Wine samples accepted for review.