HOT ICE CREAM
DL Chicken and Mister team up for spicy cool treats
The Downlow Chicken Shack (DL Chicken) and Mister Artisan Ice Cream (Mister) team up for the ultimate hot ice cream throw down, dropping two exclusive ice cream sando flavours starting this Saturday, July 13, 2019 at DL Chicken (905 Commercial Drive). Fans can cool down with either the Jalapeño Honey Ice Cream Sando or DL Pineapple Ice Cream Sando. It's a win either way – all summer long.
In addition, those who visit on launch day have a chance to try the limited edition Jalapeño Honey Ice Cream Fried Chicken Skin Sando, which features fried chicken skin crisps instead of the regular Ritz cracker crust.
"Ice cream and fried chicken is the ultimate combo, and Mister makes some of the best ice cream around," says Doug Stephen, co-owner of DL Chicken. "We definitely wanted to create some unique flavours and the Jalapeño Honey Ice Cream Sando especially hits home because its inspired after one of our signature sauces, the Jalapeño Honey. The Mister team got it so right. Sandwiched between our chicken skin crisps, and that combination of salty, sweet, and spicy really hit the spot."
Both flavours are made exclusively for DL Chicken by Mister. The special Jalapeño Honey Ice Cream Sando with chicken skin crisps is only available on Saturday, July 13, 2019 at DL Chicken, at Brewery and the Beast on July 28, 2019, and at an upcoming Mister summer social. The regular Jalapeño Honey Ice Cream Sando with a Ritz cracker crust is available at DL Chicken starting Sunday, July 14, 2019.
The DL Pineapple Ice Cream Sando, available at both DL Chicken and Mister starting Sunday, features refreshing Mister pineapple ice cream, Ritz cracker crust "buns", and paired with DL Chicken's signature hot dust for that extra heat. Diners can select from classic (no spice) to medium and hot.
"We had so much fun working with Doug on this collaboration," says Tommy Choi, who co-owns Mister with Michael Lai. "We love experimenting with flavours. The pineapple is just a natural pairing to the hot fried chicken, and the Jalapeño Honey is so distinct. It really works. We can't wait to have people try both this Saturday."
About The Downlow Chicken Shack
The Downlow Chicken Shack brings Southern charm and hospitality to the city with its take on Nashville Hot Chicken. The popular crispy, fried chicken style is known for being well marinated, deep-fried, and coated with a signature paste blend of "hot" spices that's sure to light up taste buds. The 1,000 square feet space is personally designed by owners Doug Stephen and Lindsey Mann and features a total of 24 seats with eight at the bar, and a patio.
DL Chicken Shack | 905 Commercial Drive, Vancouver | 604-283-2582 | DLChickenShack.ca | Instagram: @DLChickenShack | Twitter: @DLChicken1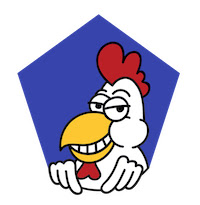 About Mister – Artisan Ice Cream
Mister is committed to creating a product that is unique and delicious, providing premium quality for every customer that walks through our door. Only the highest standard is applied to our ice cream, in every detail from ingredients to packaging.
Our shop is a friendly neighbourhood spot; our goal is to create meaningful relationships with our community and a destination for natural, delicious food that brings people together. Our ingredients are sourced from local farmers and we strive to support the B.C. community wherever possible. Our relationship with our suppliers is as important to us as the interactions we have with our employees and customers.
We are constantly looking for ways to improve and innovate our product, create the best experience for our customers, and make a positive impact on our community.
Mister – Artisan Ice Cream | 1141 Mainland Street, Vancouver | madebymister.com | Instagram: @madebymister | Facebook: MadebyMister

Media release and images provided by Sophia Cheng, Sophia Cheng PR.
[wdi_feed id="2″]