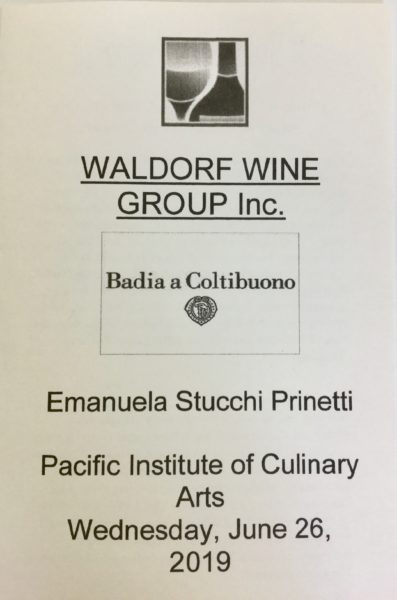 The Canadian Association of Professional Sommeliers BC (CAPSBC) host educational seminars from time to time.  These sessions allow those in the trade to become better acquainted with wines from various regions and often meet the principals of those wineries.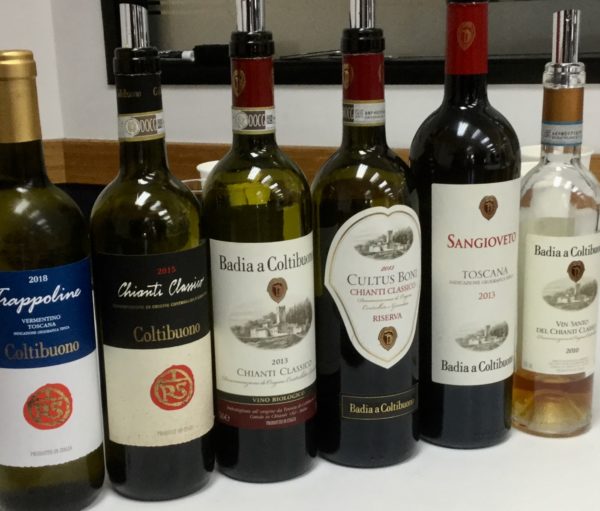 Most recently, we were invited to meet Emanuela Stucchi Prinetti, proprietor of Italy's Badia a Coltibuono.   As the first female President of the Consorzio Chianti Classico, she is a true expert in all things to do with Chianti Classico, those famous wines that proudly display the Black Rooster.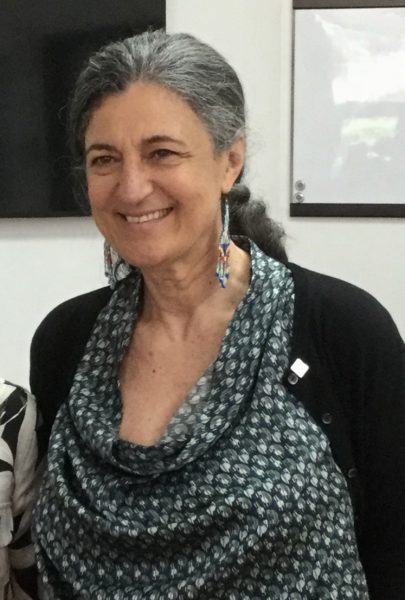 Emanuela spoke about her family winery's long history, the region as a whole, the Gran Selezione category, organic farming, agritourism, their restaurant and cooking school.  In fact, Emanuela's mother, Lorenza, is quite famous in her own right, both as the author of over two dozen cookbooks, including Italy the Beautiful Cookbook, Lorenza's Italian seasons and The Renaissance of Italian cooking as well as the popular PBS cooking series The De' Medici Kitchen.
"In the early eighties, Lorenza started the culinary school at Badia a Coltibuono, and her writing career became very international with books published in English, German, etc. At the same time, she starred in The De' Medici Kitchen, a television series, fourteen episodes for PBS public television station. The program was also aired in Australia."
Emanuela is no stranger to Vancouver, having traveled here several times before as Canada is an important market for Chianti wines.  Over the years, she has seen a growing understanding of, and appreciation for, Italian wines.
Their web site provides a concise background of the winery:
"The name Badia s Coltibuono dates back almost one thousand years.  Originally an abbey (badia), the monastery was transformed into a winery during the 19th century.  The wines from this estate, situated on a high hill in the Chianti region and overlooking the Arno Valley, have long been held in high regard.  Forests surround this rural Tuscan estate and play a great role in its identity from ensuring diverse flora and fauna.
The winery now, is comprised of two separate companies, Badia a Coltibuono, for grapes sourced from their own estate (certified organic in 2003) and Coltibuono for grapes sourced elsewhere in the region.
What is impressive, is that Coltibuono is so much more than just a winery.  It was expanded its offerings to include a restaurant, a cooking school, olive farming and an onsite shop selling a wide range of local products and offering tourist related activities.
The 924-hectare property includes 73 hectares of vineyards and 18 are devoted to olive groves."
Over the last thirty years, many vineyards have been rejuvenated and improved with an eye to sustainability.  Badia Coltibuono was certified organic in 2003 and is now taking that even further.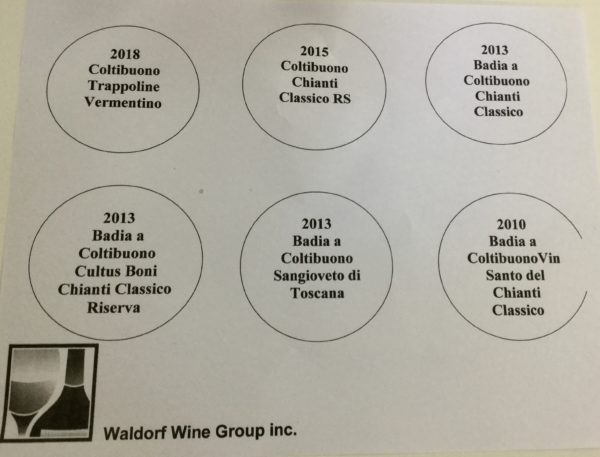 We tasted through a flight of six wines: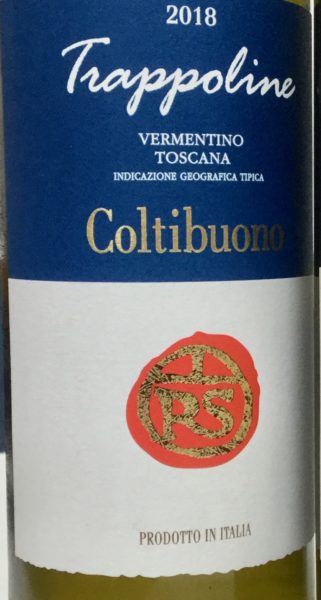 Coltibuono Trappoline Vermentino 2018.
An aromatic wine, very fresh and floral with notes of lemon custard.  Well balanced, with a lingering finish.  A very versatile food wine.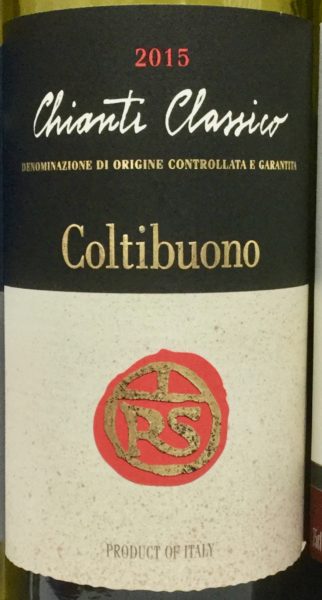 Coltibuono Chianti Classico 2015
Aged in barriques that are turned over every ten years.  Good entry-level wine.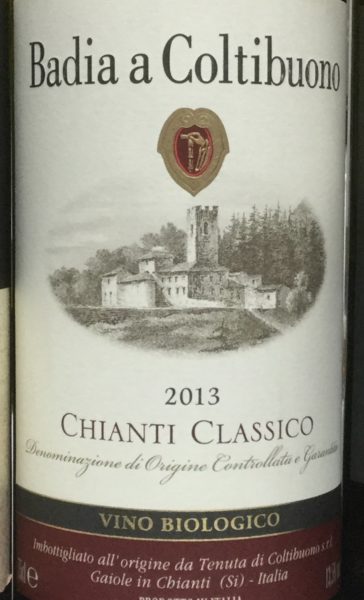 Badia a Coltibuono Chianti Classico 2013
Several clones of Sangiovese are used in this wine.  All organic grapes.  Sangiovese is a grape that tends to really reflect its terroir.  This wine was older, dark and earthy with smoky notes and a hint of vanilla.  The tannins are still firm, indicating it can age nicely for years to come.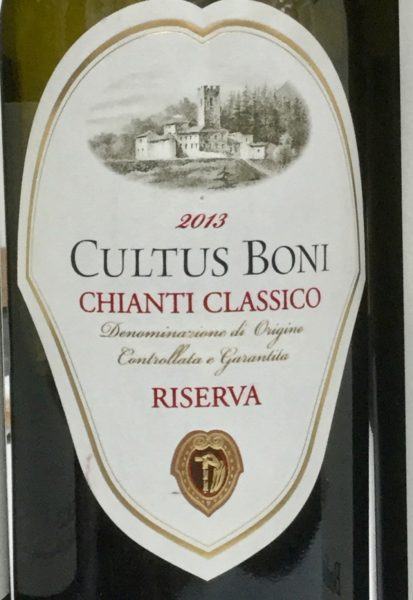 Badia a Coltibuono Cultus Boni Chianti Classico Riserva 2013
All nine grapes that are allowed in Chianti were used in this blend.  Chianti should always be a blend to show complexity, rather than just 100% Sangiovese.  This wine showed noticeably greater body, richness and texture.  Very age worthy.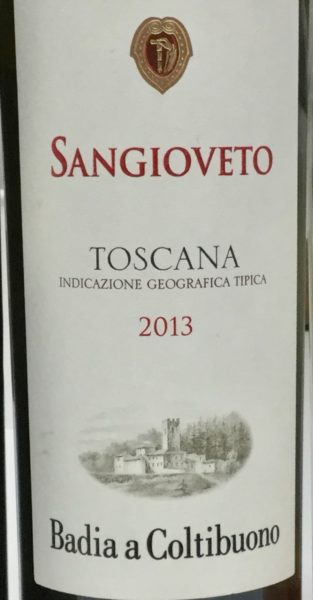 Badia a Coltibuono Sangioveto di Toscana 2013
A bigger richer wine with greater depth.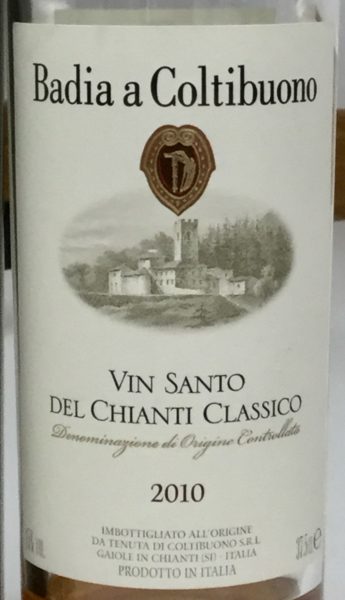 Badia a Coltibuono Vin Santo Del Chianti Classico 2010
The big nose greets you with a cacophony or aromas including, dark dried fruit, earthy, smoky, candied burnt orange peel, honey and nutty notes.  Well balanced with good structure.  Big and rich on the palate.  Aged for six years.  Specific vineyards are used for their Vin Santo.  The white grapes are air dried to shrivel them and concentrate the juice and sugars.  Fermented with indigenous yeasts and stored in large vessels where it is exposed to the elements where evaporation concentrates the wines and gives them the characteristic slightly oxidized character.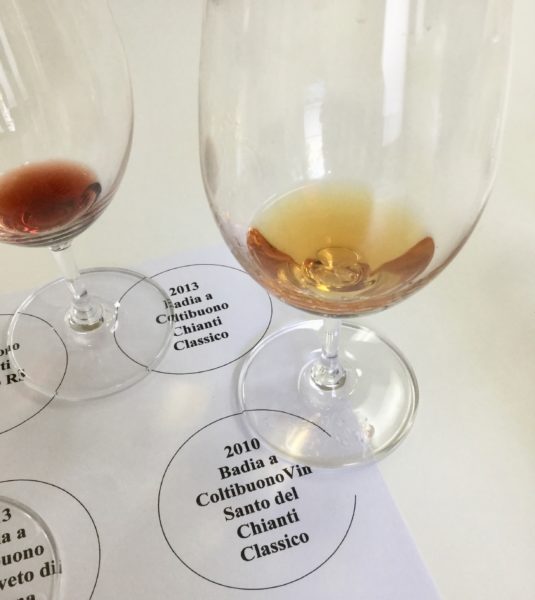 Emanuela mentioned that climate change is certainly noticeable in the region (Florence has even experienced hurricanes), though so far, the effects have been mostly positive, producing riper grapes on a more consistent basis, though they have had to change their canopy management program.  They now leave more leaf cover to protect the grapes from sun burn.    The region is home to lots of oak tree covered hills, which help ensure soil water retention and a good diurnal temperature shift, keeping the wines fresh and with good structure.  Sugar needs heat to develop, but tannins require sufficient hang time to fully develop.  The soils tend to consist primarily of clay and limestone, which among other things provides good drainage.  Cover crops and the use of organic compost help to ensure healthy soils, which in turn, help to mitigate climate variations.
Badia Coltibuono does not make single vineyard wines as there tends to be a lot of variation within the vineyards.
The estate also has six hundred hectares of olive groves.  Wild boars are a problem in the fields so netting and small walls are used to protect the vineyards.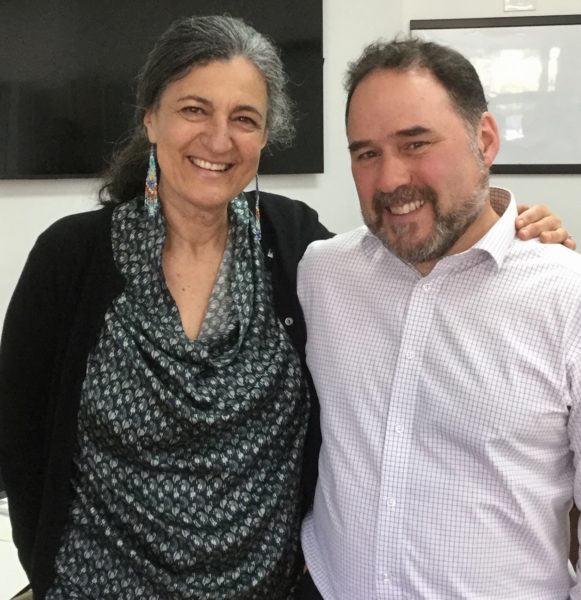 Thanks to Khristian Laroche and Waldorf Wines and CAPS for this informative session.
(All photos – Sam Hauck)
[wdi_feed id="2″]