Air West Charters Takes Off in Western Canada
Vancouver-based charters offering private flights across
BC, Alberta and the Yukon
Western Canada's newest air travel option, Air West Charters, is pleased to announce flights to 70+ destinations within BC, Alberta and the Yukon.
With a thorough understanding of business travel requirements, as well as the pleasures of leisure tours and holiday packages, Air West Charters provides first-class service, comfort and safety. The freedom, flexibility and convenience of personalized private air travel are all delivered by a crew with over 50 years flight experience.
Air West Charters is based out of Delta's historic Boundary Bay Airport, a 20-minute drive from YVR and 25-45 minutes from downtown Vancouver. When flying for business or pleasure, reap the benefits of travelling directly to your destination on your own schedule, rather than relying on airline schedules and connections that often leave you a great distance from your ultimate destination. With a fleet of turboprop Beechcraft King Air C90s, Air West Charters offers direct services to, from and between major cities, regional centres, and remote areas such as:
As a partner to several tour agencies, Air West offers single- and multi-day air travel packages throughout British Columbia and Alberta, including Banff National Park tours, Okanagan Winery and Golf packages, Vancouver Island tours, and custom itineraries for fishing, hunting, sport, private hot springs and more.
Onboard amenities include luxuriously appointed, climate-controlled cabins for up to six passengers, USB charging stations, personal tablets for in-flight entertainment, snack and beverage service, integrated dining tables, and a 136kg (300lbs) luggage allowance per flight. We offer complimentary parking in the Boundary Bay Terminal parking lot, making the car to aircraft journey a short 100 meters door to door.
For charter inquiries, itineraries, flight times and prices, contact Air West Charters call centre at +1 (778) 900-6088 (8am to 9pm, 7 days) or email
info@nullairwestcharters.com.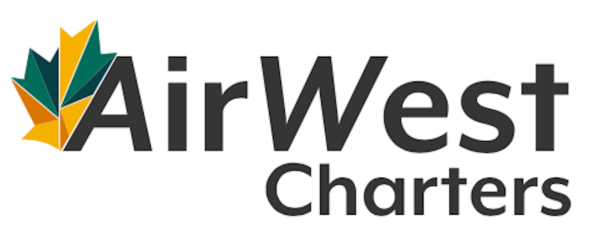 AIR WEST CHARTERS
#4-7630 Montreal Street, Delta BC
Call Centre: +1 (778) 900-6088 (8am to 9pm, 7 days)
Email: info@nullairwestcharters.com
Website: www.airwestcharters.com
Instagram: @airwestcharters
ABOUT THE BEECHCRAFT KING AIR C90
The Air West fleet is made up of Beechcraft King Air C90 multi-engine passenger planes. Since 1964, 7,000 King Air aircraft have been delivered to 110 countries around the world with a safe flight time totalling more than 50 million hours. The King Air series is recognized as a leader in performance, and safety with the ability to take off and land on short and rough runways.
Number of passengers: up to 6
Cruising speed: 240 knots, 445KM per hour
Baggage capacity: 22kg (50Ibs) per passenger
Media release and images provided by Kate MacDougall, Camber Communications. Photo credit: Shayd Johnson
Something is wrong.


Instagram token error.