Armani/Casa Opens in Vancouver
Celebrated housewares brand launches its first Canadian storefront in
Vancouver's Armoury District.
Giorgio Armani is pleased to announce the grand opening of Canada's very first Armani/Casa store, located in the heart of Vancouver's design district at 1656 W. 2nd Avenue.
The 1,500-square-foot store and showroom, whose design was personally approved by Mr. Giorgio Armani himself, will feature a combination of carefully selected products from the Armani/Casa line, ranging from furniture and furnishings to home accessories, décor items and fabrics.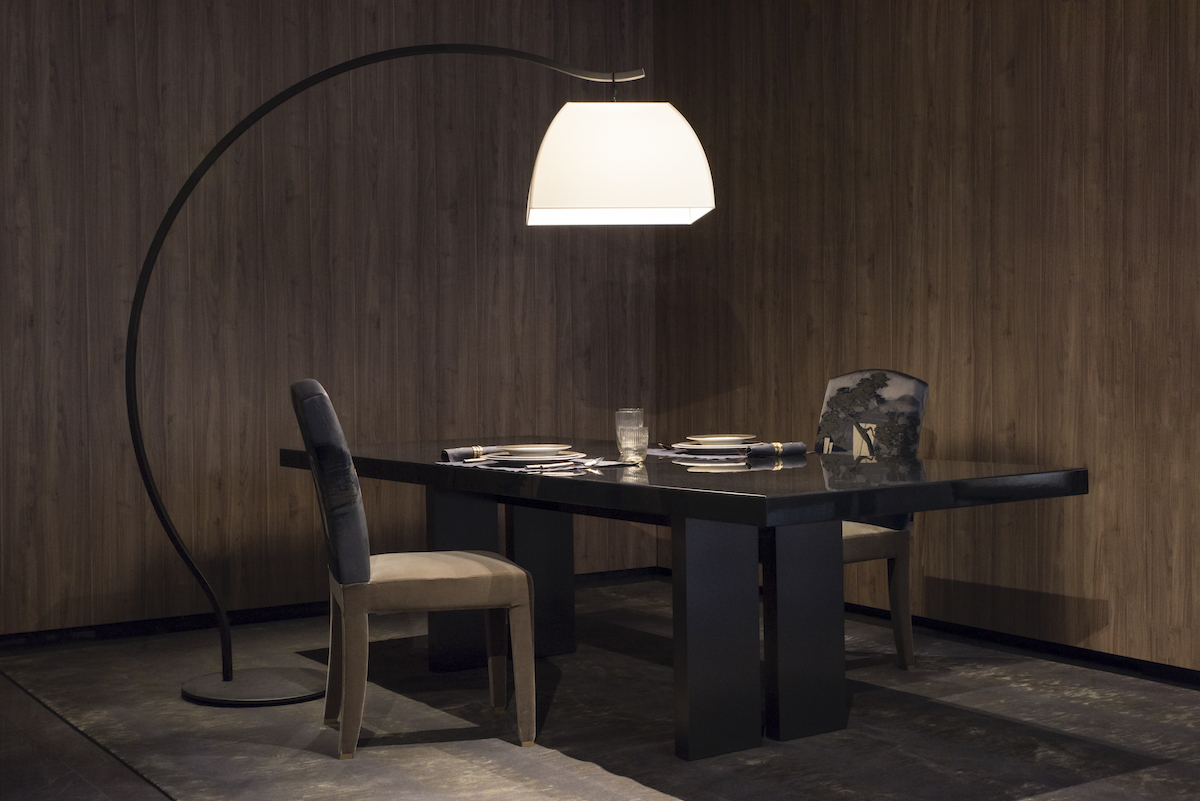 Designed and created by the Armani/Casa team, the showroom features both day and night zones, defined by double sheets of fine, platinum-coloured metal mesh spanning the entire height of the walls. Tables and displays boast a dynamic and streamlined design, underlining the sense of a constantly evolving project, a living environment, and bold creativity.

The dominant colour in the space is a soft and stylish platinum, contrasted here and there with the red and bottle green tones of objects and accessories. Both elegant and fluid, the general effect is the luxurious freshness characteristic of the Armani and Armani/Casa brands.
Armani/Casa 
1656 W. 2nd Avenue
Vancouver, BC V6J 1H4
Store Hours
Monday to Friday: 10am to 6pm
Saturday: 11am to 3pm
Sunday by appointment only
Facebook: /armani
Twitter: /armani
Instagram: /armani
#armanicasavancouver

About Armani/Casa
Founded in 2000 by Giorgio Armani, Armani/Casa is a world leader in the luxury furnishings sector. A byword for elegance and style, it stems from Giorgio Armani's living dream of a warm, harmonious, highly comfortable and sophisticated haven. Furniture and furnishing accessories, objects, lamps and exclusive fabrics are the key points in the Armani/Casa collection. Kitchen and bath systems subtly merge stylistic features and technology. Armani/Casa places an Interior Design service at the disposal of those who wish to create the perfect Armani environment. Over the years this service has acquired increasing versatility, focusing its stylistic experience on pleasing the most demanding clients.
Armani/Casa has a total of 41 stores in 29 countries. The stores are located in the world's major cities, including: Milan, Paris, London, New York, Los Angeles, Miami, Tokyo, Shanghai, and Beijing. www.armani.com
Media release and images provided by Steven Schelling, Camber Communications