It's Five O'Clock Somewhere
David Yarrow Exhibition 
– Over 20 fine-art photographs by Scottish artist David Yarrow to be displayed at Chali-Rosso Art Gallery
Chali-Rosso Art Gallery, Vancouver's largest private gallery of original European Modern Master collections, in partnership with LuvnGrace Events & PR, today announced that from October 17, 2019 until November 10, 2019, David Yarrow's fine-art photography will be exhibited at Chali-Rosso Art Gallery – 549 Howe Street, Vancouver. There will also be a launch event and book signing by David Yarrow:

David Yarrow Exhibition Opening Reception & Book LaunchDate:
Thursday, October 17, 2019
Book Signing by David Yarrow:
5:30 p.m. – 6:00 p.m.
David Yarrow Talk/Launch Event:
6:00 p.m. – 10:00 p.m.
Special Guest: Pamela Anderson
Location: 
Chali-Rosso Art Gallery
549 Howe Street, Vancouver
Cost:
No charge
Register:

This is the first time that David Yarrow photography has been exhibited in Vancouver, and the exhibition will be free for the public to view. All of the exhibited works of art will also be available for purchase with prices ranging from $16,500 – $80,000 CAD. This year David Yarrow's fine-art photographs have been exhibited in cities around the world, including Oslo, Amsterdam, Monaco, London, Chicago, New York, LA and Dallas.
David Yarrow is a Scottish fine-art photographer, conservationist and author. He is globally known for his photographs that capture wildlife, landscapes and indigenous communities. Yarrow often uses a remote-controlled camera to capture dangerous animals in environmentally sensitive, and dangerous areas. This photographic technique allows Yarrow to achieve different photographic angles and perspectives, such as animals looking directly at or down at the camera. Yarrow has recently started to work with well-known celebrities and incorporated them into his wildlife photos, including Cindy Crawford, Cara Delevinge and Canadian Pamela Anderson.
"I have wanted to showcase my photographs in Vancouver for quite some time now, and I am excited for this opportunity to exhibit at Chali-Rosso Art Gallery," said David Yarrow, fine-art photographer. "Vancouver is a global city and multi-cultural hub, and I believe that my photographs will be of interest to Vancouverites, and visitors from around the world."
A few of the photographs that will be on display at the Chali-Rosso Art Gallery for the duration of the exhibition include:
The Untouchables: (Amboseli, Kenya 2017)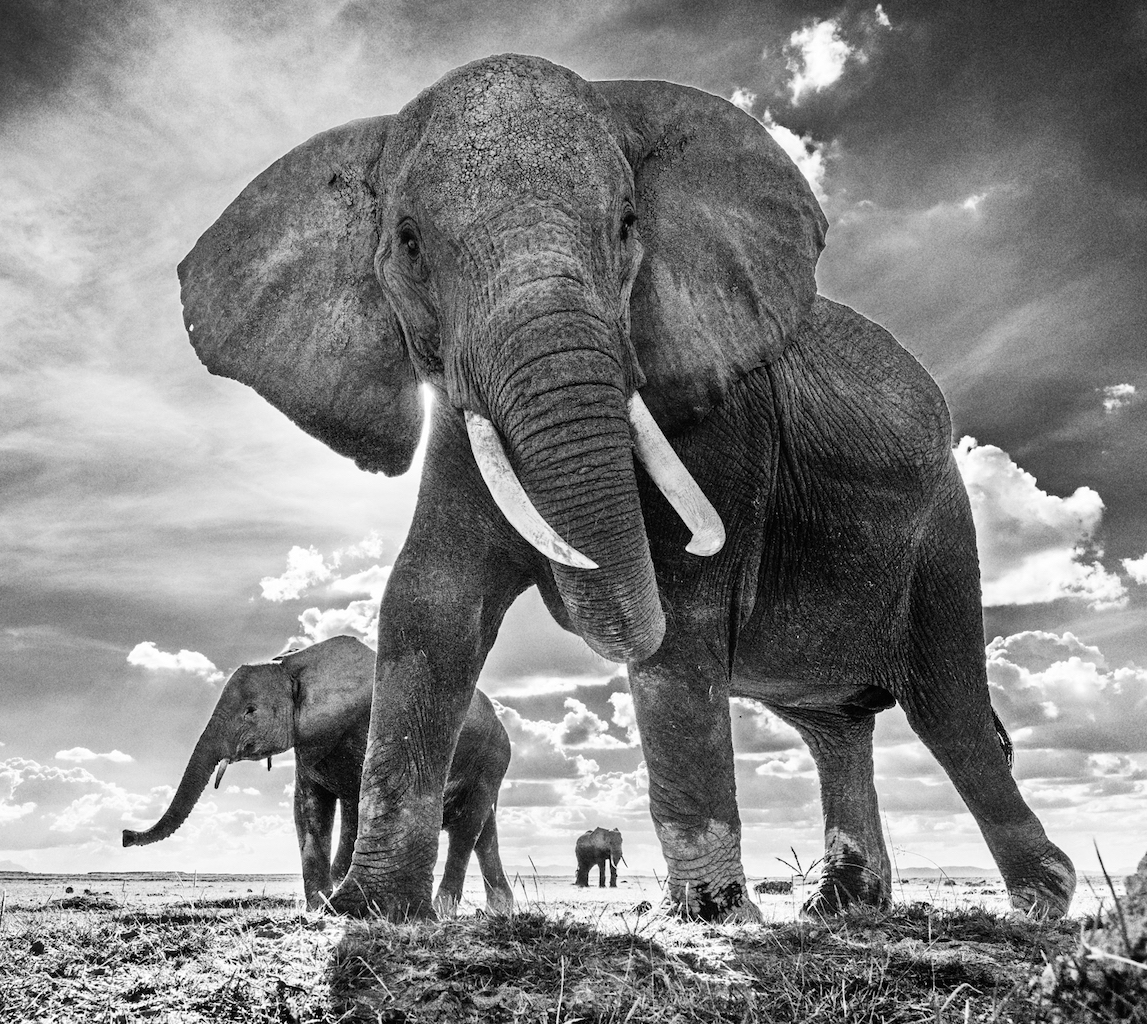 The composition is an act of god – but I am willing to take it. The frame within the frame. The big bull had to block the late afternoon sun otherwise there was no picture and he kindly did that, which allowed the lighting to be energetic and dramatic. The whole picture – almost full frame – will never be repeated. This immersive study of their kingdom is a complete one off.
The Black Panther Returns: (South Africa, 2019)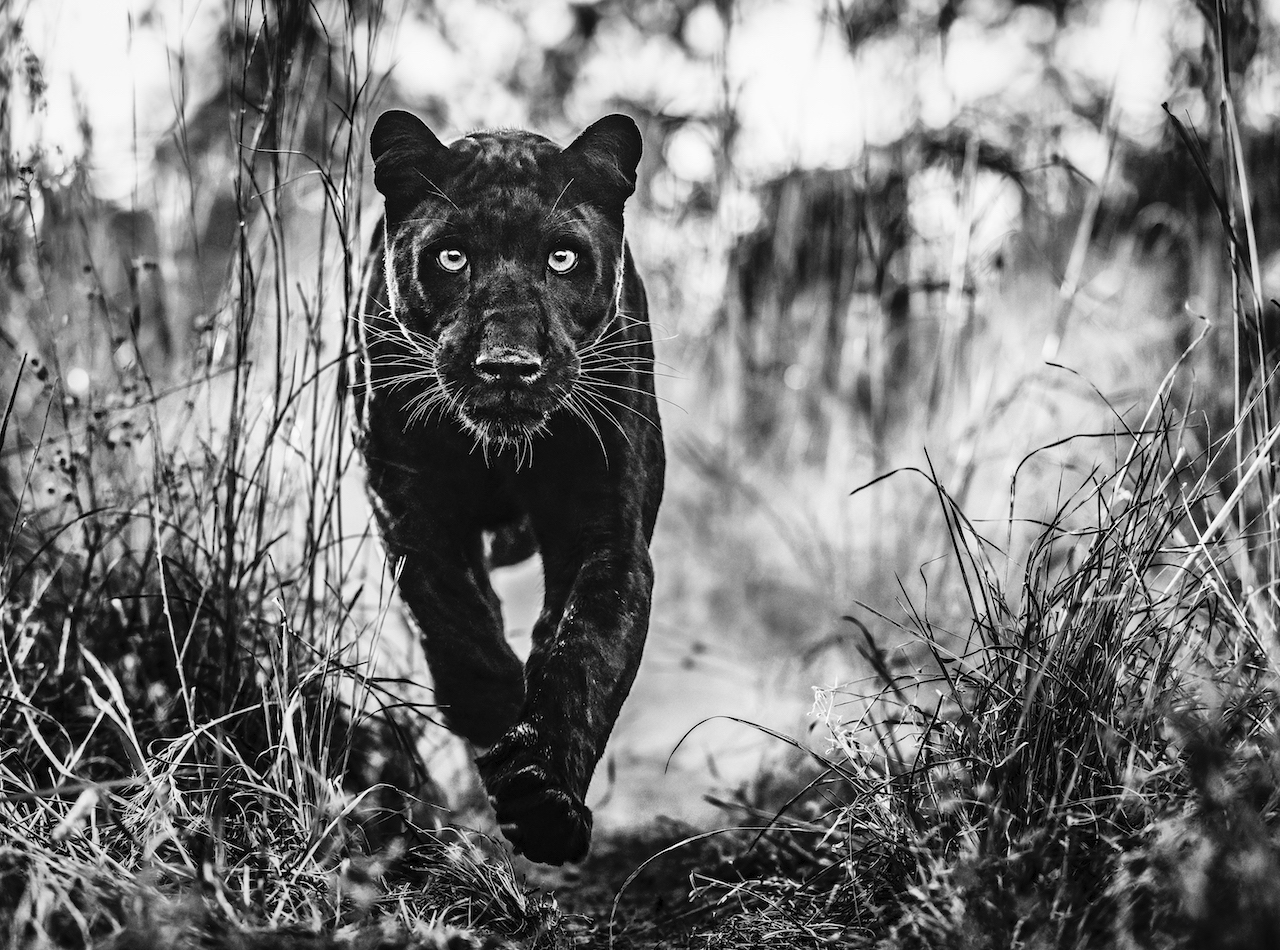 I look at this photograph with the dust, the composition, the backlight, and the energy and I recognize that my skills as a photographer have improved with age. I make pictures rather than take them, and through failure I have a more refined understanding of what I need to do when I go to work. I am not sure I could have made this image in 2010 or even 2016.
Desert Flight: (Amboseli, Kenya 2014)

The picture will carry resonance for those with an interest in photographic history. It was, after all, an early photograph that proved unequivocally that a horse runs with all four feet off the ground. The same is certainly true of the zebra.
"I have admired David Yarrow's fine-art photography for many years, and we were thrilled when we were provided with the opportunity to showcase his work in our Gallery," said Susanna Strem, Owner and Curator of Chali-Rosso Art Gallery. "David Yarrow's photos have been exhibited in major cities all over the world and he has received worldwide acclaim. We are proud to be able to exhibit his incredible work in Vancouver for the very first time."
At the Sotheby's photography auction in London in May – Yarrow's iconic image from South Sudan – Mankind – was sold for $75,000 USD – the highest of the 100 lots in the show. In April the following year David's image "The Wolf of Main Street" sold for $100,000 USD and was the highest bid for piece by a living photographer, and most recently "78 Degrees North" went for $110,000 USD.
About David Yarrow
David Yarrow has built an unrivalled reputation for capturing the beauty of the planet's remote landscapes, cultures and endangered animals. Born in Glasgow, Scotland in 1966, he is now an internationally acclaimed fine art photographer and Europe's best selling wildlife photographer. David's images are among some of the most sought after pieces of work within the industry.
About Chali-Rosso Art Gallery 
The Chali-Rosso Art Gallery was founded in 2005, and is located in downtown Vancouver – 549 Howe Street. The Gallery has a collection that is primarily focused on graphic works of the most well known Modern Masters, such as Pablo Picasso, Salvador Dali, Marc Chagall, Joan Miro and Henri Matisse. In addition, they also offer works by Rembrandt van Rijn, Pierre-Auguste Renoir, Edgar Degas, Édouard Manet, Andy Warhol, Roy Lichtenstein and a variety of others. All of the artwork at the Chali-Rosso Gallery is original, as they do not carry reproductions. Each artwork is accompanied by documentation and certificate of authenticity. Chali-Rosso Art Gallery is the authority on authenticating Modern Masters art works. For more information on Chali-Rosso Art Gallery visit 
www.chalirosso.com
.
About LuvnGrace Events & PR
LuvnGrace is one of Canada's most diverse and cutting edge event planning companies specializing in fashion, art, photography and music. LuvnGrace started out in 2007 by Vernard Goud with the purpose of making events and nightlife less one dimensional and more interesting by blending the avant-garde with highbrow culture and mixing demographics from all walks of life. LuvnGrace has organized everything from Book signings and VIP events for Pamela Anderson, Art Exhibits at Art Basel Miami, the Official Lady GaGa After parties with Interscope Records, Bowie-Glam Balls to events & shoots for his long time friends Raphael Mazzucco & Antoine Verglas who are both world renowned fashion photographers.

Media release and images provided by Kari Kylo, SOMA Concepts & Solutions
[wdi_feed id="2″]