TORONTO, ONTARIO
CheckMate Winemaker's Dinner with Phil McGahan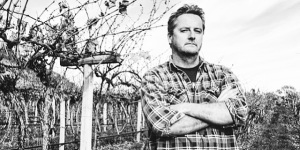 City:    Toronto, Ont
Date:   Thursday, November 7, 2019
Venue: Red's Bistro, 77 Adelaide St West, Toronto
Cost:   $175.00 includes wine, food, tax & gratuities
Time:   6:00 PM Reception, 7:00 Dinner
Enjoy a food and wine paired dinner hosted by CheckMate winemaker Phil McGahan in a chic but relaxed atmosphere.
This is an exclusive opportunity to dine with our winemaker and to try all new releases of our Chardonnays and Merlots.
Very limited tickets
Uncorked: A Celebration of the Science of Wine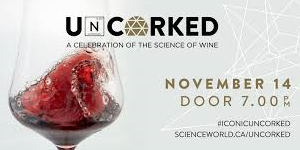 City:    Vancouver, British Columbia
Date:   Thursday, November 14, 2019
Venue: Science World, 1455 Quebec St, Vancouver
Cost:   $85.00 – very limited tickets left
Time:   Doors open at 7:00 PM
Mingle with winemakers, viticulturists, and chefs as you taste a number of hard-to-find, award-winning wines from five Iconic Wineries. Enjoy the ambiance of a sparkling wine lounge. Sample wine pairings with culinary delights prepared by the Okanagan's finest chefs. Participate in fun, hands-on activities developed by the Science World team along with winemakers and viticulturists as we uncork the science behind the incredible wines we all enjoy.
Uncorked is presented by Iconic Wineries of British Columbia in partnership with Science World.
Canada's Great Kitchen Party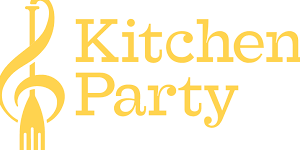 City:    Kelowna, British Columbia
Date:   Thursday, November 14, 2019
Venue: The Grand Okanagan Resort
VIP Reception: 5:30 pm
Competition (stand up): 6:15 pm
Celebration (sit down): 7:55 pm
Join us for an evening of celebration and elevation of Canadian culture in food, sport and music. Savour the dishes of the city's best chefs as they compete to be on the podium. Relish the talent of some of Canada's greatest musicians. Be inspired by the stories of Canada's elite athletes.
It's an inspiring and impactful experience when the city unites to provide Canadian youth the opportunity to be extraordinary in sport, music and food.

Winter in Wine Country at CheckMate Winery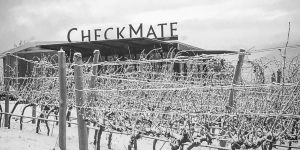 City:    Oliver, British Columbia
Date:   Saturday, November 23, 2019
Venue: CheckMate Winery
Cost:    Non-perishable food donation
Time:   11:00 AM to 3:00 PM
Visit CheckMate for Winter in Wine Country and experience our new 2016 Chardonnays, get a sneak peak of our new facility and meet our winemaking team. Explore our unique gift packaging options for the wine lovers on your Holiday Gift Giving List.
Admission fee is by donation of perishable food items &/or winter items such as thermal socks, gloves or any gently used jackets.
Donations going to a not for profit local foundation.

Savour the Sun Mountain Wine Festival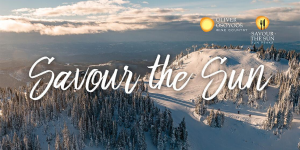 City:    Oliver, British Columbia
Date:   December 5 to 8, 2019
Cost:   Tickets start at $109.00
Indulge in food, wine, and winter adventure at Sun Peaks Resort with the second annual Savour the Sun Mountain Wine Festival.
A partnership between Oliver Osoyoos Wine Country and Sun Peaks Resort, will bring some of the region's most celebrated winemakers to the popular mountain destination. Anchored to five signature events, snow lovers can spend the day on the slopes before savouring rare and expressive wines paired with delicious food created by the Sun Peaks Resort culinary team.
Information and images provided by CheckMate Winery.
[wdi_feed id="2″]