Over 1200 people nibbled, sipped and made merry at the inaugural Uncorked! Without question it was a fabulous evening and has set the bar for inclusive and exclusive wine events in Vancouver.
Iconic Wineries of British Columbia in partnership with Science World at TELUS World of Science presented 'Uncorked: A Celebration of the Science of Wine,' a spectacular wine-themed event. A  one night only event that featured internationally acclaimed winemakers, viticulturists and chefs from Iconic Wineries of British Columbia showcasing the science, craftsmanship and terroir that make Okanagan wines so extraordinary.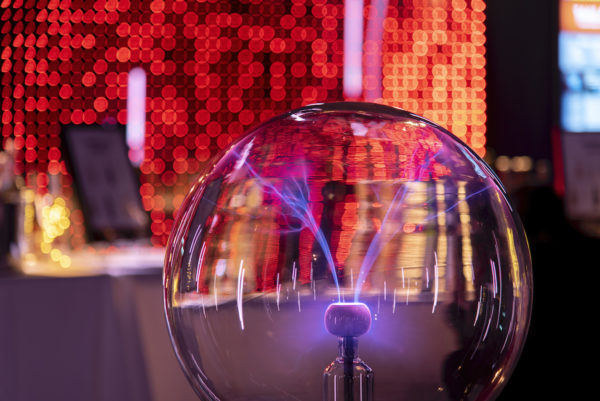 For many the highlight of the evening was the wine tasting with five preeminent wineries exhibiting and pouring their exceptional wines all in one place, for the first time ever.
Others attended wine education seminars conducted by wine experts and professionals. Taking place throughout the evening: Synthesis: The Science of Blending Wine; Evolution: The Science of Aging Wine; Innovation: Technology and the Modern Organic Vineyard; and Terroir: The Science of Soil.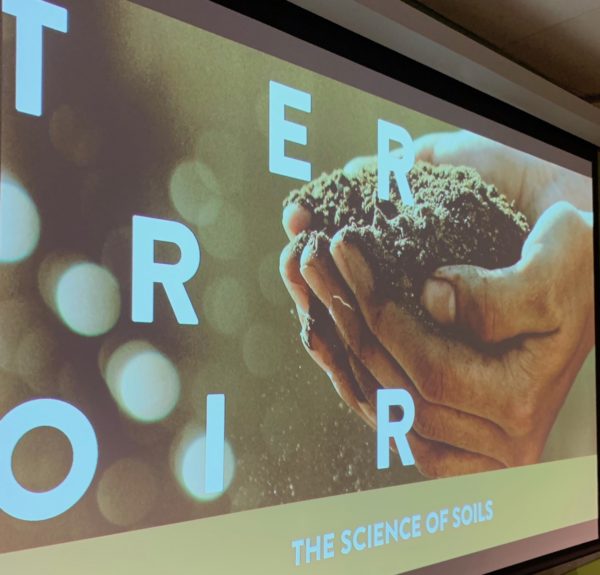 The evening was also an opportunity to meet the Winemaker's of each of the five wineries: CedarCreek Estate Winery Winemaker Taylor Whelan; CheckMate Artisanal Winery Winemaker Phil McGahan; Martin's Lane Winery Winemaker Shane Munn; Mission Hill Family Estate Winemaker Ben Bryant; and Road 13 Vineyards General Manager Joe Luckhurst. Each one pouring their wines and chatting with guests.
Bites provided by the Terrace Restaurant, Mission Hill and Home Block. CedarCreek
Still other guests enjoyed pairing the wines with tasty nibbles and bites from the Mission Hill Terrace Restaurant with Chef Patrick Gayler or the CedarCreek Home Block Restaurant with Chef Neil Taylor.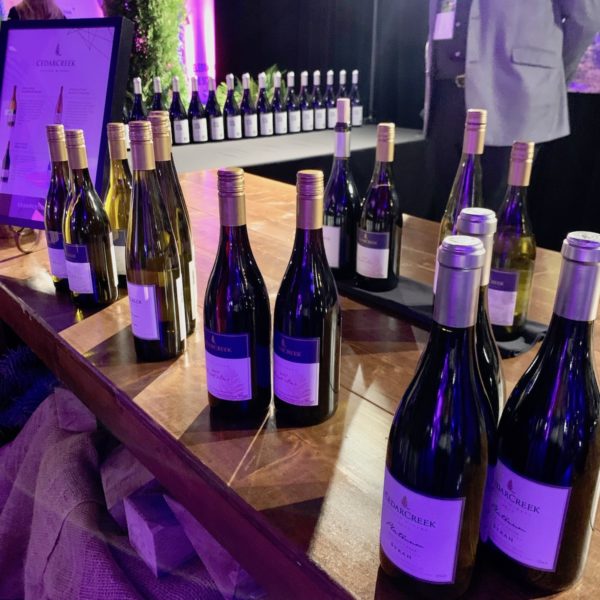 Whatever your pleasure there was an outstanding BC wine for pairing. The five winery tasting stations were situated on two floors with the culinary stations nearby making it convenient and a pleasurable stroll throughout the Science World galleries in search of the next sip and bite.
Additional attractions included a sparkling wine lounge, silent auction, blind tastings, and hands-on activities developed by the Science World team.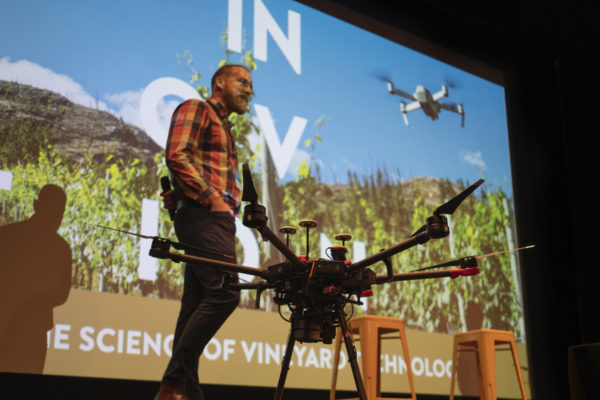 This was a wine event where all the wines were highly rated and many were award winning. In my opinion the optimum way to enjoy and learn more about the wines is by pairing them with food while having the opportunity to chat with the Winemakers themselves. What an exceptional experience this was.
What we tasted:
2018 Estate Sauvignon Blanc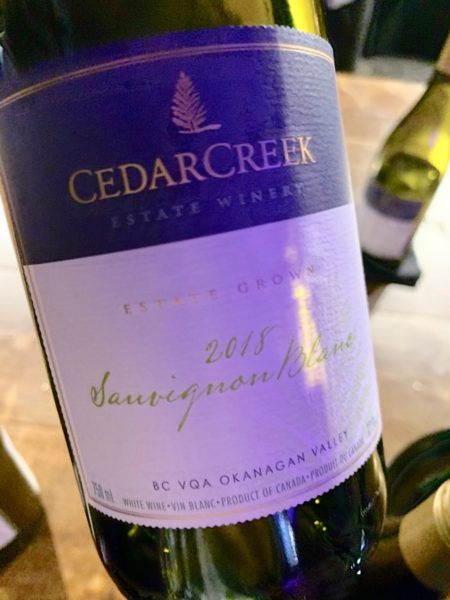 2018 Platinum Block 3 Riesling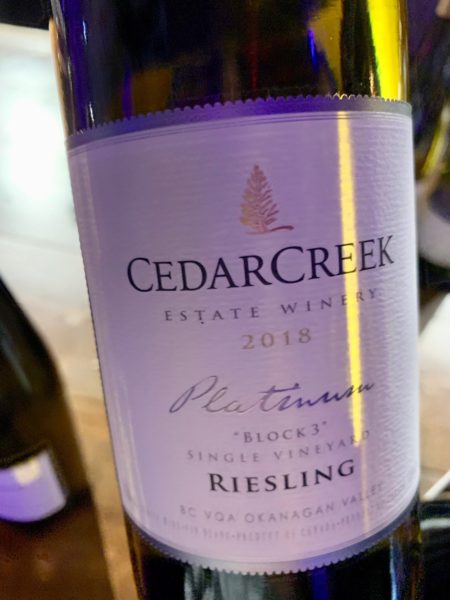 2017 Estate Pinot Noir
2017 Platinum Haynes Creek Syrah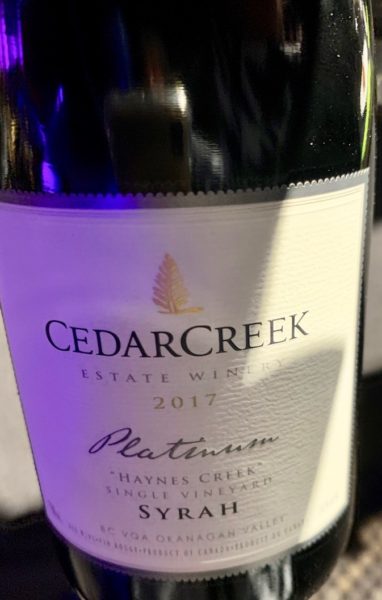 2015 Attack Chardonnay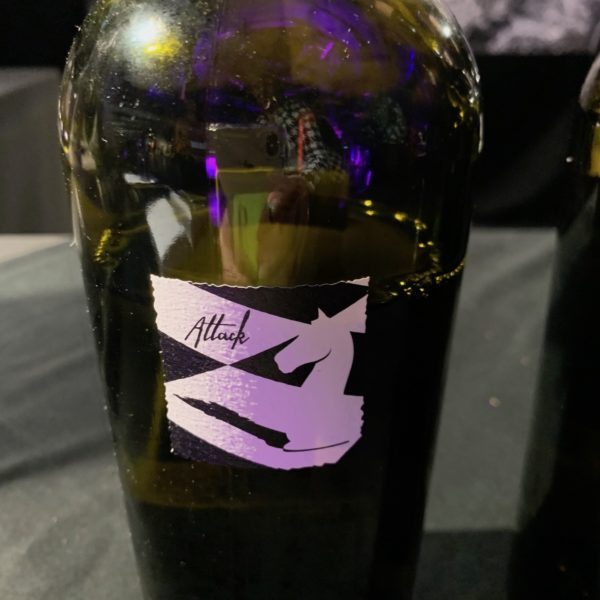 2015 Fool's Mate Chardonnay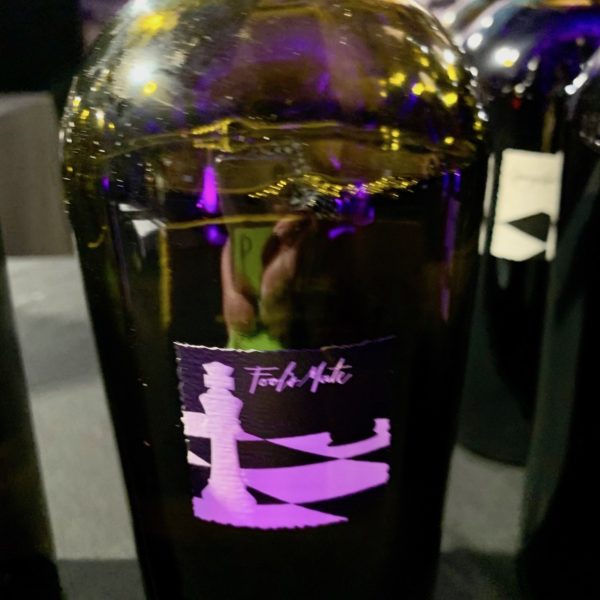 2014 Opening Gambit Merlot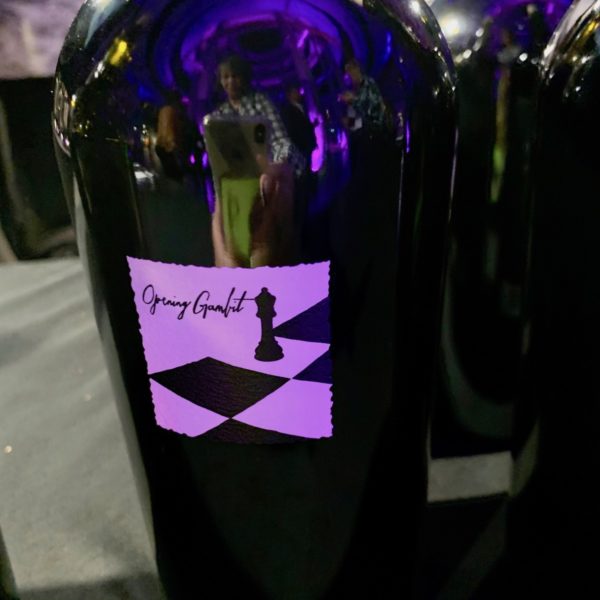 2014 Silent Bishop Merlot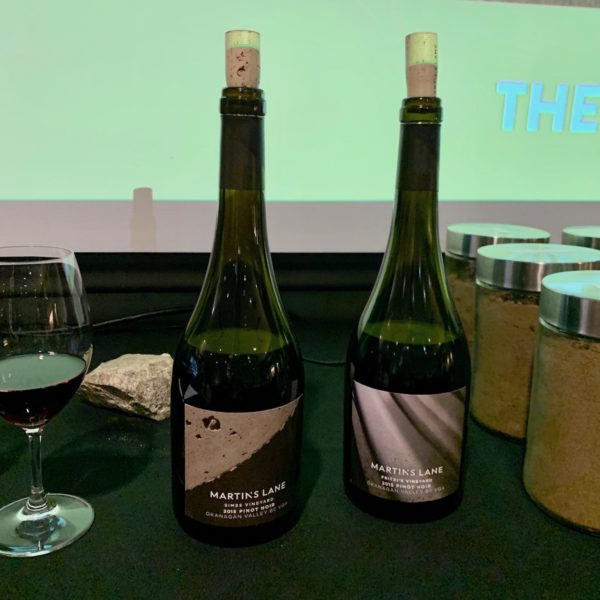 2014 Naramata Vineyard Riesling
2015 Fritzi's Vineyard Riesling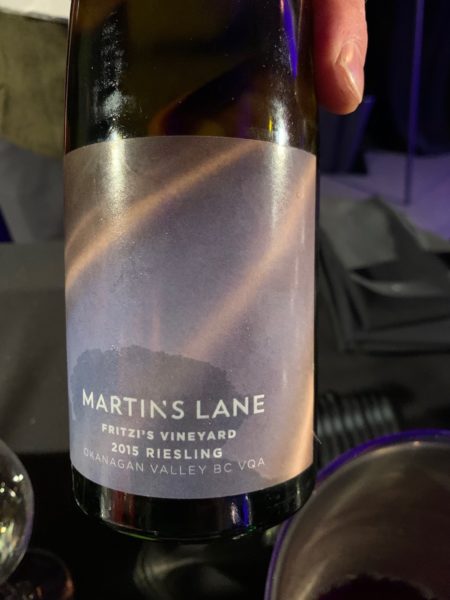 2014 Simes Vineyard Pinot Noir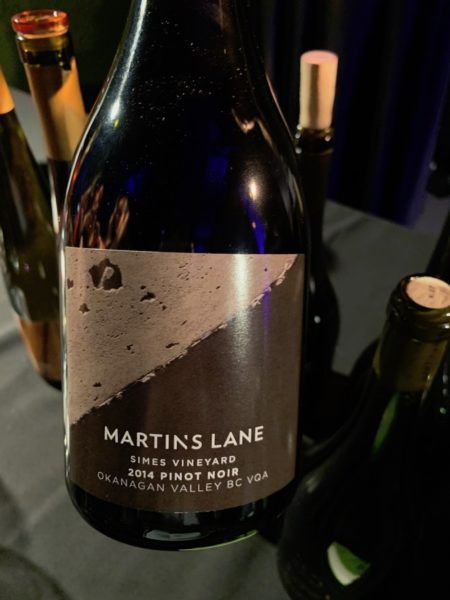 2015 Dehart Vineyard Pinot Noir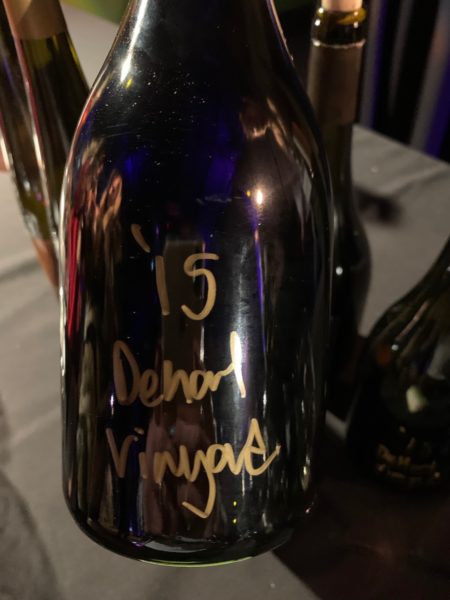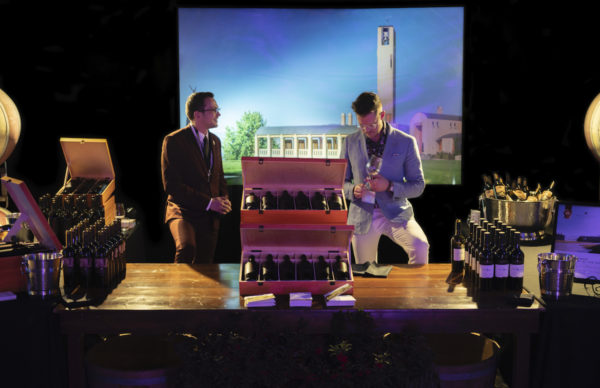 2017 Reserve Meritage
2018 Terroir Sauvignon-Semillon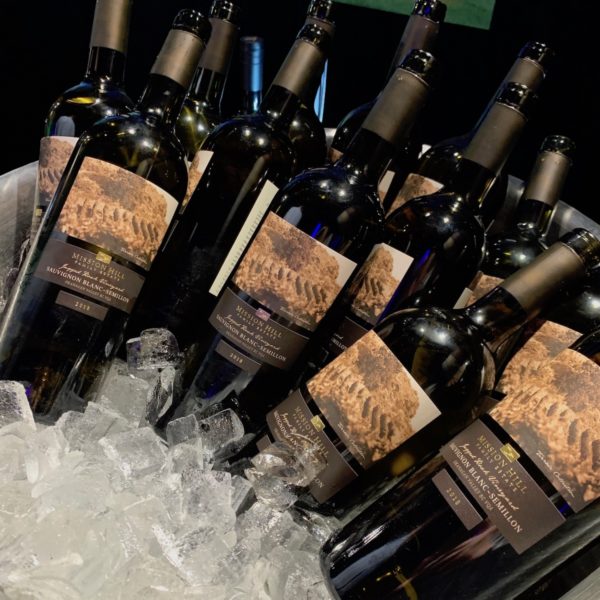 2017 Terroir Cabernet Franc
2014 Quatrain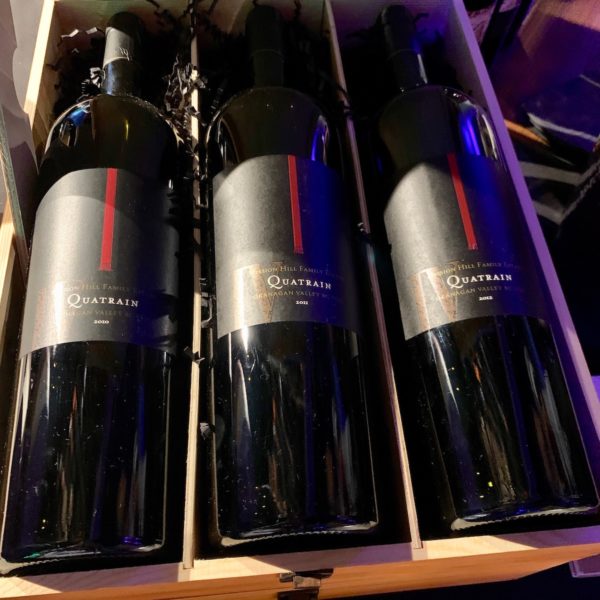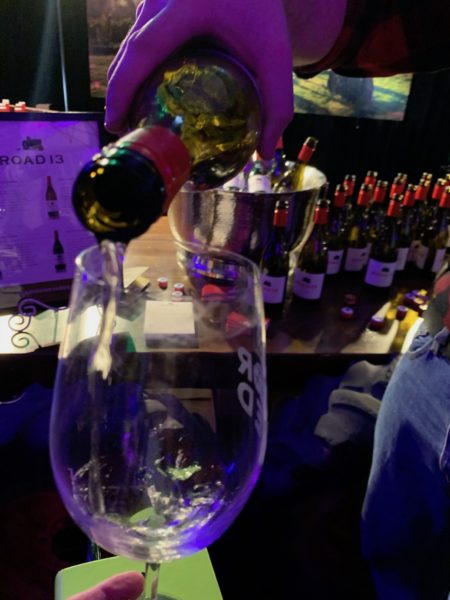 2017 Roussanne
2017 Viognier
2017 Syrah
2017 Syrah Malbec
Sparkling Wines
Mission Hill Reserve Sparkling
C# Sparkling Brut
CedarCreek Home Block Sparkling Brut
Darryl Brooker, President of Mission Hill Family Estate: "Working in partnership with Science World we have created a one-of-a-kind event that showcases the unique climate, dramatic landscape and winemaking techniques that make the Okanagan Valley so unique. This is an unprecedented event that everyone — from wine connoisseurs to new enthusiasts alike — will find accessible, informative and, most importantly, fun! We are incredibly proud to be a part of it."
Janet Wood, President and CEO of Science World. "Partnering with Iconic Wineries of British Columbia allows us to serve outstanding food and wine to event-goers while offering hands-on science learning to those who might not otherwise experience what Science World has to offer."
Tickets to the event were $89 with discounted pricing for wine club members. Proceeds from the evening go to support Science World's On the Road program, which last year brought live science performances to 41,500 students throughout BC who otherwise might not have had a chance to visit TELUS World of Science.
About CedarCreek Winemaker Taylor Whelan
Taylor Whelan is a B.C. native. Born and raised in Campbell River on Vancouver Island, he later migrated to Victoria for an undergraduate degree in Biology. Fisheries science turned out to be less swimming with whales and mores statistics. So Taylor pursued his other passion, winemaking. After completing a post-graduate diploma in Oenology and Viticulture from Brock University in Ontario, Taylor worked in Niagara, Ontario, as well as for world class premium wineries in Hawkes Bay, New Zealand, in McLaren Vale, Australia, and in Piper's River, Tasmania. Taylor's passion for cool climate grape growing and winemaking brought him to CedarCreek for harvest in 2011, and he was hired permanently as Assistant Winemaker in 2012.
Taylor's goal is working with CedarCreek's viticulturists and vineyard managers to continue to improve the quality of fruit grown in the vineyard, and to build a strong and passionate winemaking team who can translate those premium grapes into premium, terroir driven wines, while pushing the boundaries of the British Columbia wine industry.
About CheckMate Winemaker Phil McGahan
Phil set out to make sophisticated Chardonnays and Merlots by meticulously focusing on family-owned and farmed estate vineyards, relentlessly studying and researching rows within them to define micro-blocks. These sites, natural yeasts and artisanal winemaking resulted in a collection of remarkable Chardonnays and outstanding Merlots. He let nature take its course, with no fining or filtration to allow for the full potential of flavour expression.
About Martin's Lane Winemaker Shane Munn
Intuitive. Detail-obsessed. Shane Munn has extensive winemaking experience from regions all around the world. From his native New Zealand, to Burgundy and Barolo, as well as North American, this experience offers both breadth and depth to this thinking. Sane embraces the art and authenticity of wine, which he marries with a strong analytical background (degrees in both mathematics and winemaking), focusing on the most minute details in the vineyards and the winery. A bit of an enigma, Shane is also highly creative, and has a diverse range of interests.
About Mission Hill Winemaker Ben Bryant
Ben joined Mission Hill Family Estate in the summer of 2018. His decision to move halfway across the planet with his wife and three young children was hardly a simple one. However, the prospect of making wine in perhaps the world's most exciting emerging wine region was far too compelling.
Growing up on his family's farm in the Central Ranges of New South Wales, Ben cultivated a love of the land from a young age. Being close to a wine region led to an interest in vineyards and soon after leaving high school he had his first position in a winery at the local Poet's Corner Winery as a Cellar Hand. This is where his appreciation for the process from vine to wine grew into a deep fascination.
After earning his degree in oenology/winemaking at Charles Sturt University, Ben gained extensive winemaking experience across Australia, including notable regions of the Barossa Valley and Hunter Valley. He also spent time living in Hong Kong while working throughout Asia. With the goal of producing nothing less than world class wines, Ben returned to the Barossa Valley in 2014 as Chief Winemaker for Jacob's Creek, St Hugo and Wyndham Estate.
Ben carries this pursuit of excellence through to Mission Hill Family Estate. He hopes to leverage the family-owned and farmed vineyards, unique terroir and microclimates, and generations worth of agricultural expertise to redefine what's possible for Canadian wine in the eyes of the world.
Road 13 General Manager Joe Luckhurst
Joe Luckhurst, son of Mick and Pam, worked for Road 13 from Vancouver for several years. In 2012 Joe left Vancouver to throw himself into the everyday operations of the family business and early in 2014 he took the helm as General Manager. With a work ethic that is oddly familiar to the rest of the team at Road 13, he seems to have fully embraced Mick's adage, "owners don't need days off."
Having come from a background in theatre, the wine business is a bit of a change for Joe but he has embraced it whole-heartedly and looks forward to turning wine-making into a family tradition.
For previous features on Mission Hill Family Estate click here. On Martin's Lane click here.
On CedarCreek click here. On Road 13 click here.
Information provided by Uncorked brochure circulated at the event. Images MyVanCity except as noted. Feature image: photo credit: Michiel Meyboom (VMF Estates Creative) I received a complimentary ticket for myself and one guest.
[wdi_feed id="2″]