Provence Introduces French Cooking Made Easy Kit
Since we are all at home self-isolating, why not take the time to hone your cooking skills? Starting this Thursday (March 26), you can cook some of
Provence Marinaside's
iconic Provençal dishes from the comfort of your own kitchen.
Priced at $40, Provence's French Cooking Made Easy Kit consists of the recipe for the selected dish of the week plus enough ingredients to make two servings. The kit also includes half a French baguette.  Each week Chef/Owner Jean-Francis Quaglia will post a demo video to Provence's website of the selected dish and Wine Director Joshua Carlson will suggest a wine pairing to complement the dish which can be ordered to accompany the kit for an additional fee. Provence's French Cooking Made Easy kits are being offered in addition to Provence's special Takeout Menu of prepared dishes. Kit orders must be placed at least two hours prior to pick up by calling the restaurant at 604-681-4144. As with Takeout Menu items; French Cooking Made Easy Kits will be available for takeout only between 11:30 a.m. and 8 p.m.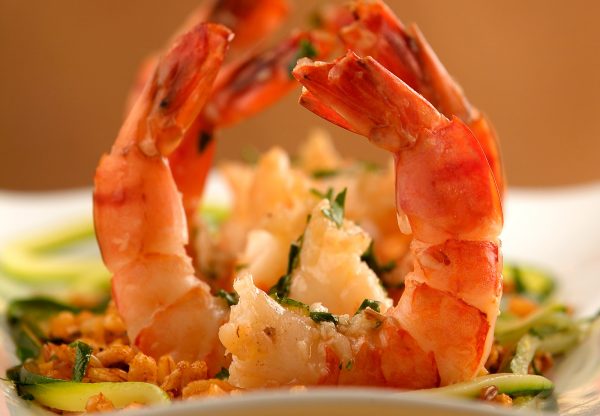 This week's dish is Prawns Provençal.  For an additional $35, you may wish to add a bottle of Upper Bench Chardonnay 2018 The Prawns Provençal kit will be available this Thursday through Sunday, March 29 with a new kit available on Monday, March 30.
Bon Appetit!
Media release and images provided by Nancy Wong, Culinary Communications
[wdi_feed id="2″]