At a time when social distancing and self isolation define our physical realities, Molson Canadian is encouraging connection in the virtual world by bringing people "together" in support of local bars and restaurants.
The brand is inviting people to connect over a #VirtualHappyHour and rewards hosts with a $25 gift card for use at their favourite local bar or restaurant. The site virtualhappyhour.ca describes the mechanic of simply sharing a screenshot while raising a beer during your #VirtualHappyHour, and tagging the brand along with your favourite local. The brand will then send the host a gift card with the intended use of getting together with friends, at that favourite local, sometime in the future when the time is right once again.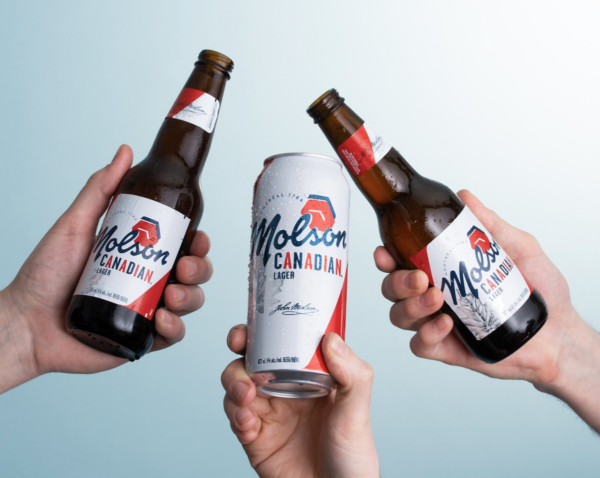 "For now, while we can't raise one at our favourite local spot, we can raise one for it, and with the promise of an IRL meet-up to come," says Joy Ghosh, NA Marketing Director, Molson Family of Brands. "Supporting local businesses – in the good times, and the not so good times – is part of John Molson's legacy as one of Canada's first entrepreneurs."
Since mid-March, Google searches for virtual happy hours have been on the rise. People across the globe are looking for how to host, games to play and apps to use, as we find ways to stay in touch. We crave connection, and beer is a time-tested and true element in how we socialize with friends.
Ghosh says "it was important to us to not limit the gift card recipients to only those drinking Molson beers during their #VirtualHappyHour, or only to local establishments serving Molson beers. Getting together is universal and brand agnostic – the key, especially in trying times like these, is to get people (virtually) together over things we can all enjoy: beer and good company."
The program runs until April 30, 2020 or while supplies last (whichever comes first). Rules on how to participate are available on the website. Follow @MolsonCanadian on Instagram and @Molson_Canadian on Twitter to see #VirtualHappyHour being featured from coast to coast.
Media release and image provided by Chrisanna Chan, Citizen Relations.