For something just a little bit different we bring you Woodward Cider Co. who is participating in our #ShiptoSip campaign.

Our Cider

ENGINEERED TO PERFECTION
Crafted in small batches with 100% BC apples. Proudly made in Kamloops, BC. Gluten free. Tasty.
BLUE TRACTOR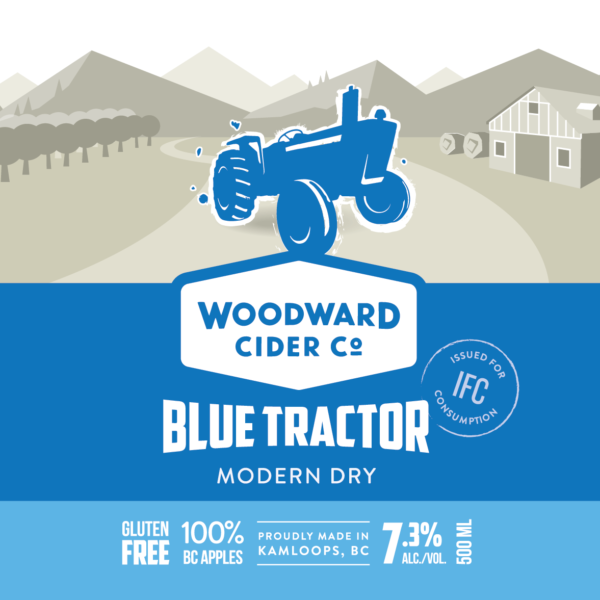 MODERN DRY
What is Blue Tractor?
The old blue tractor was an icon around the farm growing up and still is today. An adventure unto itself, it was always good for a story or two. Old when we got it, you can imagine what it looks like today. Follow the link below to have a peek at some blue tractor and farm pictures in our photo gallery… or better yet, drop by the cidery to view it in all its glory.
Pure, crisp and easy drinking, this modern dry cider offers a bright acidity along with a subtle string of bubbles that show through the misty golden hue.
SEND IT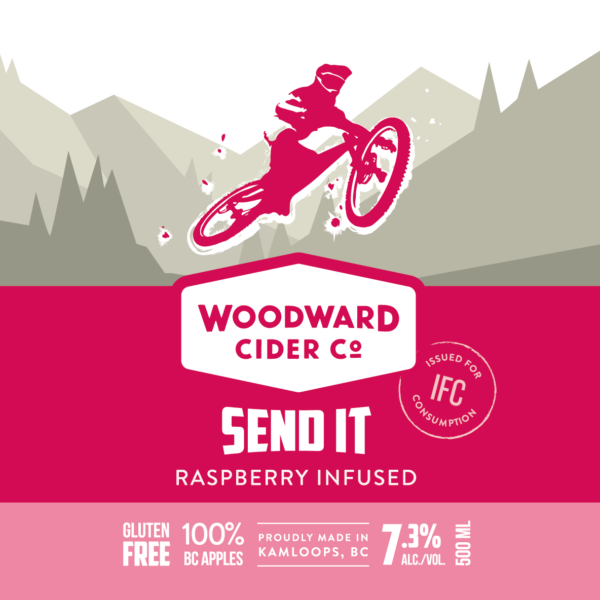 What does 'SEND IT' mean?
It means to say yes to something, just do it and don't think about it; have confidence and just Send It! Whether it's taking the big jump, crushing it on the slopes, or having the guts to start a new venture, we hope you're 'sending it' with a Woodward Cider! Click the link below to see how we Send It when we're not busy issuing cider for consumption.
Nothing like the exhaust from a 2 stroke, this cider has a clean, fresh blend of BC apples and raspberries. The popping rosé colour will have your mouth watering for more.
5 LINER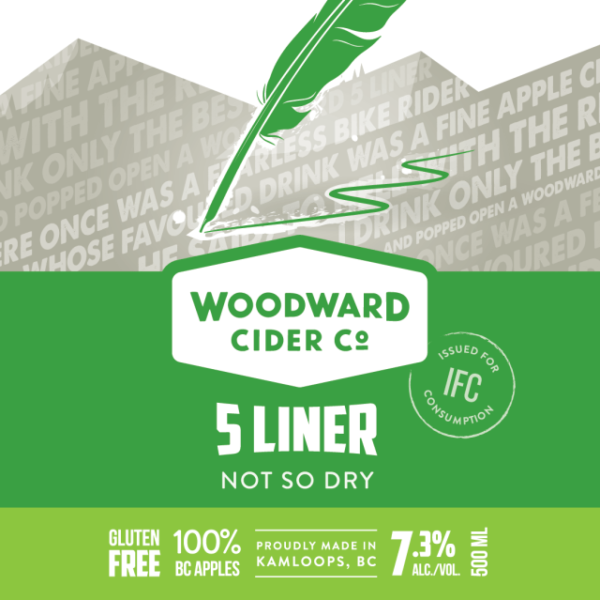 NOT SO DRY CIDER
What is 5 Liner?
This cheeky little cider is a tribute to our Gramma Anne. At age 95, she has taken to writing funny and often crude limericks about her family and their friends. For a good laugh, click the link below to read some examples of her "not so dry" 5 liners.
A refreshing experience, 5 Liner boasts a lively golden colour, medium acidity, and a slightly off dry finish, just like Gramma's limericks.
Find Tasty Cider

Find Woodward Cider at these locations!
3 Brothers. 3 Engineers. 1 Great Cider Company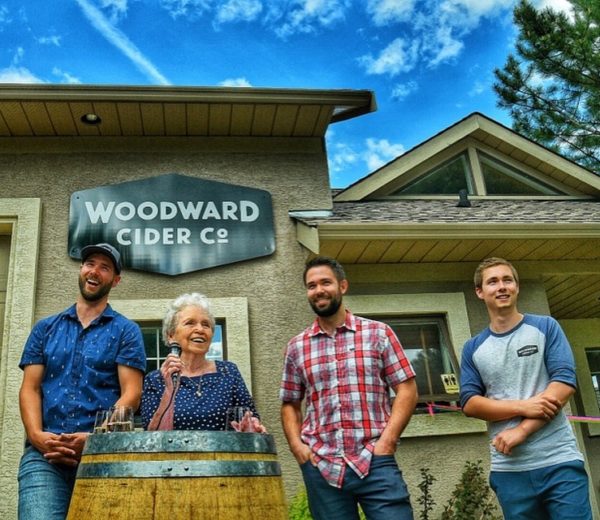 OUR STORY BEHIND EVERY CIDER
We've come back to our roots to get our hands dirty, have some fun, and craft some damn fine cider while we're at it.
Where we came from
RAISED ON THE FARM
We are the Woodward brothers: Ben, Adam, and Tim. We're three adventurous guys-turned-Engineers, who were lucky enough to grow up on our family farm you see here in Kamloops, BC. As kids, we all took our turn swathing the hay fields, tarping ginseng, sheering Christmas trees, and perhaps causing a little ruckus now-and-then.
Unafraid to push our limits and try new things, we've returned to our roots to embark upon our newest and most exciting adventure yet: making craft cider. Creating something from the ground up results in the fine-tasting cider we produce today, right here on the farm!
All images and tasting notes courtesy of the cidery. Feature image: Gramma Anne, Ben, Adam, and Tim Woodward.