Our latest #ShiptoSip promotional campaign winery is Hillside. Not only are we sharing some exciting new releases with you our readers, we are also sharing the NEW LABELS. Wow, we are loving the new look!
What are your thoughts? Do you love these new labels as much as we do? These labels are so great and they really reflect the great wines inside each bottle!
Enjoy these new releases that you can order and take advantage of shipping offers from Hillside. Free shipping on 6 bottles and multiples of 6 anywhere in Canada.
2019 Rosé

MERLOT, CABERNET SAUVIGNON, SYRAH, CABERNET FRANC
NARAMATA BENCH
ENJOY NOW
TASTING NOTES:
Bright aromas of wild flowers and field berries, red cherry and raspberry on the palate, and a juicy finish that goes on and on. . . this Rosé is a blend of Merlot, Cabernet Sauvignon, Syrah, Cabernet Franc, with a small amount of Pinot Noir.
$24.00 plus tax 33070 sku
2019 Unoaked Pinot Gris

PINOT GRIS
NARAMATA BENCH
ENJOY NOW
TASTING NOTES:
This Pinot Gris shines with fresh fruit! Fragrances of white peach, melon and green apple are followed by a bright core of tree-fruit flavours. Fresh, crisp, clean and fun.
WINEMAKING:
WINERY PRICE: SKU:
$23.00 plus tax 65672
2017 Merlot Cabernet Sauvignon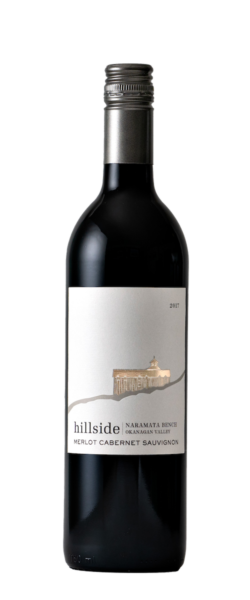 MERLOT 69% CAB SAUV 31%
NARAMATA BENCH
AGEABILITY 4- 8 Years
TASTING NOTES:
Introducing our newest red-blend. Beautifully balanced, this
wine has a lush tannin structure and a seamless finish.
$25.00 plus tax 64306 sku
2013 Gjoa's Vineyard Merlot

MERLOT
NARAMATA BENCH
AGEABILITY: 5 to 8 years
TASTING NOTES:
NEW RELEASE! NEW LABEL!  Gjoa's vineyard, situated just below our winery, was established 19 years ago. These mature vines produce fruit which stands out with deep plum and mocha aromas and a savoury note to the palate, lending sophistication to the finish. So fun to taste and compare with our Hidden Valley Merlot or Dickinson Vineyard
$40.00 plus tax 166173 sku
To purchase these and other Hillside wines visit their website here.
Free shipping on 6 bottles and multiples of 6 anywhere in Canada.
Our Story
HILLSIDE WINERY
Naramata Grown. And Raised.
Unique, small-lot, and terroir-driven are terms best used to describe our wines. Our focus is showcasing hand-crafted wine made exclusively from Naramata grown grapes. Hillside wines display unique and compelling characteristics allowing wine drinkers the opportunity to share in the discovery and  development of the Naramata Bench as a collection of serious terroirs.
Veteran winemaker, Kathy Malone, brings out the best in Hillside wines with a gentle touch and minimal intervention. Simple. Elegant.
Our charming courtyard and modern farmhouse tasting room offer a friendly and casual setting to explore and taste our award-winning wines.
THE BISTRO at Hillside Winery
The Bistro's menu has been masterfully created with a focus on small plates allowing our guests to indulge in a fun sharing experience and a symphony of flavours.
Get taken on a Food Lover's journey, with terroir-to-table cuisine that draws inspiration from the Naramation lifestyle. Executive Chef Gene Archambault and his talented team invite our guests to sit back, slow down and share.  Be delighted, while you savour interesting flavour combinations and ingredients that pair beautifully with the unique and compelling taste of Hillside's wines.
The Bistro features a striking 65 seat dining area, lower outdoor patio and an upper open-air patio with breathtaking views of Okanagan Lake.
Tasting notes, bottle shots and image courtesy of the winery.