We are delighted to offer a variety of new vintages at the winery or with free shipping across Canada with minimum 6 bottle orders, no code required.

2019 Pinot Blanc
$15.99 (B.C. + tax)
Our estate Pinot Blanc is sourced primarily from our Old Vines Block 4 of our Golden Mile Bench Vineyard, dating back to the original historic planting in 1968. Some additional fruit is from Block 9 of our estate, planted in 1997/98 using Alsace Clone 54. An elegant, dry white with verve, this wine carries aromas of Okanagan orchard fruit, peach, nectarine and dried apricot framed with a light touch of sagebrush. The palate opens with mouth-filling peach, and light honey, leading to a fresh minerality.

2019 Viognier
$19.99 (B.C. + tax)
Crafted with premium fruit from two south Okanagan vineyards, both lots were destemmed, and full berry pressed, to best retain the acidity and delicacy. The wine displays abundant Bosc pear and Honeycrisp apple blossom with touches of lavender. The unoaked and lively palate is steely on entry, followed by ripe apricot and apple flavours, framed with a crisp acidity. Gorgeous aromatics and flavours, only 200 cases produced; available exclusively to Bench Club members.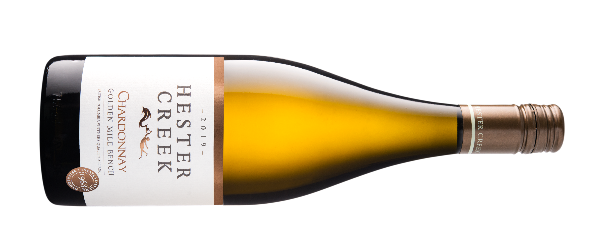 2019 Chardonnay
$21.99 per bottle (B.C. + tax)
This small lot, aromatic and elegant wine was made with handpicked grapes from our Golden Mile Bench vineyard. The fruit was sorted and gently whole cluster pressed, delivering softer juice with less astringency. This vintage was partially fermented in stainless steel and partially fermented in French oak, with lees stirring once a week for added textural creaminess. A finely poised nose and palate of fresh citrus, honey, butterscotch and caramel. Only 825 cases were made.

2019 Sémillon
$19.99 (B.C. + tax)
This small lot, club only wine, is made with fruit from block 12 of our Golden Mile Bench vineyard, planted over 20 years ago. This vintage has fragrant scents of lemon zest, honey, and tarragon greeting the nose, along with a streak of minerality. The juicy, yet dry palate begins crisp with upfront vibrant citrus and leads into a full round mid-palate of honeycomb, with a lovely beeswax texture and long finish. Unoaked with classic mouthwatering zing, only 180 cases made.

2017 Judge
$43.99 (B.C. + tax)
Handpicked from our Golden Mile Bench estate vineyard, this vintage is a classic blend of almost equal parts Cabernet Franc, Cabernet Sauvignon and Merlot. The grapes were destemmed leaving berries intact and the small lots were then fermented in our Ganimede Italian fermenters in separate batches. Aromas of anise, cedar, dark cherry and blackberry greet the nose. Youthful tannins show initially on the palate, followed by dark chocolate, Italian plum, and Negronne fig, with a lengthy finish. The Judge is a bold red, which beautifully displays the historic terroir on which it is grown.

2017 Garland
$55.99 (B.C. + tax)
A wine built to age, Garland is a Cabernet Sauvignon driven Bordeaux style blend that celebrates Hester Creek's historic vineyard, first planted in 1968. A true expression of Golden Mile Bench fruit, this vintage is made with grapes from our older vines and is over 80% Cabernet Sauvignon with splashes of Petit Verdot, Malbec, Cabernet Franc and Merlot. It shows dark fruits such as currants, plum, and cassis, with incredible structure and intensity. Aged for 2 years in mostly French oak, only 800 six bottle cases made.
At Hester Creek Estate Winery, our roots run deep. As one of the oldest wine properties in the South Okanagan, we are graced with historic vineyards and a modern winery. A pioneer on the Golden Mile Bench, our vineyard was first planted with classic varietals in 1968. Blending traditional, sustainable vineyard practices and innovative winemaking with a state of the art cellar, our wines reflect our celebrated terroir. A destination winery, Hester Creek offers a gracious wine country welcome to guests, with premium old vines wines, and unique True Wine Experiences. Our Mediterranean influenced setting offers customized tastings, scenic patios, summer barbeques, live music, farm-to-table cooking classes, luxury Tuscany styled Villa, and Italian inspired dining at Terrafina.
If you would like to be featured on MyVanCity.ca please connect with your pr agency or email myvancityval@nullgmail.com for full details. Wine samples accepted for review.