"In this series we bring you our #FavouriteThings Holiday Gift Suggestions which we personally recommend"
Introducing Free Form wines from Okanagan Crush Pad. Each wine is unique, never to be repeated, one of a kind and organic. We are pleased to suggest the following two wines for your holiday season sipping.
Free Form White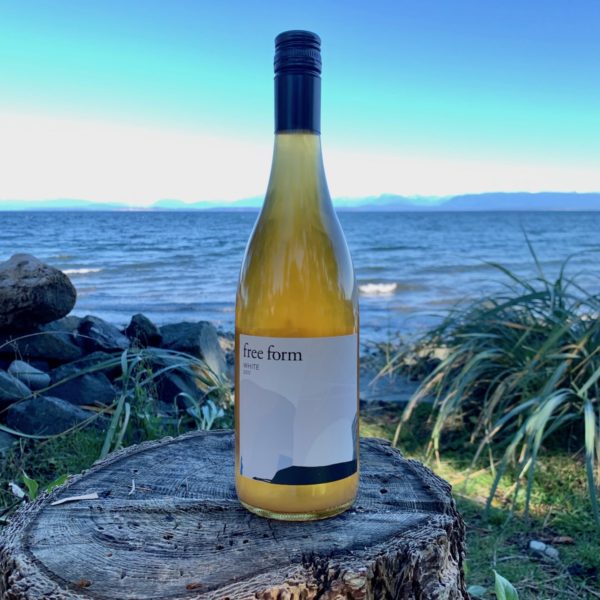 WINEMAKER Matt Dumayne
WINEMAKING This wine is a blend of three white varieties: Pinot Blanc, Chardonnay and Viognier sourced from three different vineyards. The grapes were destemmed and left to ferment using native yeast with the Pinot Blanc in concrete and the Chardonnay and Viognier in separate large oak barrels. After eight months of ageing on skins, the wines were pressed off and blended into a single large concrete tank in late June and bottled mid-August 2018.
WINE PROFILE Notes of guava and fresh pineapple intermingled with a slight floral herbaceousness. The palate is crisp with juicy acidity, tropical fruits and firm structure that will reward pairing with roasted lemon poultry and hearty vegetables.
Free Form Cabernet Sauvignon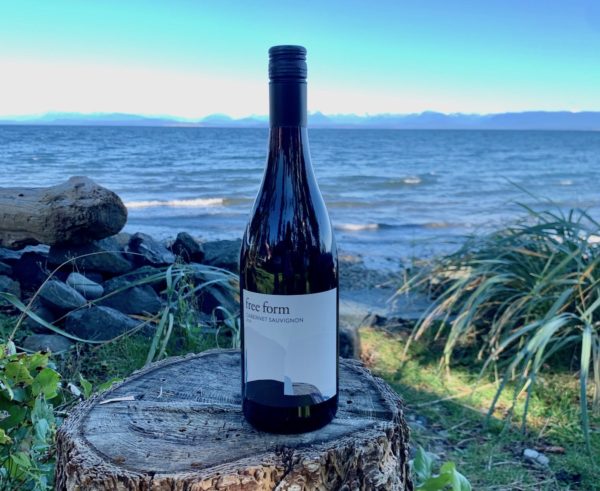 This organic Cabernet Sauvignon from Osoyoos was unencumbered from any additives or oak ageing. Fruit was destemmed and put into stainless open tops. Native fermentation started spontaneously, and grapes were punched down twice a day by hand. After 11 months of concrete ageing post basket pressing the wine was settled naturally and bottled.
Dumayne says: Bright lifted red fruits give way to a mouth-watering and delicate yet brooding palate. Lush textural notes are framed by supple tannins, fine acidity and a very lengthy finish. Chill ever so slightly and pair with seared tuna or a simple homemade pizza.
Free Form by Okanagan Crush Pad
Free Form wines are made from organic grapes, native yeast and free of additives. These wines are left to find their own course under the watchful eye of Matt Dumayne. Wines are fermented in concrete tanks or clay amphorae. Extended skin contact is used, followed by a gentle pressing and further rest before bottling (free of rough handling and commercial additives, and little to no sulfites).
In our pursuit of "wines of place", we celebrate the inherent difference and pleasure of each vintage. Each is one-of-a-kind, never to be repeated.
The inspiration for our Free Form art was taken from the unique features of our landscape where low hills and oblong lakes were formed by glacial activity during the final retreat of the ice, more than 9,000 years ago. Thick deposits of gravel, silt and sand were left behind in the valleys which were formed over time by water and wind. In the rain shadow of two mountain chains, deep alluvial fans and deltas used for agriculture surround a chain of lakes, all once part of an ancient glacial lake. This rain shadow creates a hot, desert-like dry climate, home to wild sage, bunch grass, cacti and rattlesnakes. In a country known for long, cold winters, this climate is unique.
Tasting notes and information courtesy of the winery. I received complimentary bottles of each wine to facilitate this feature.
If you would like to be featured on MyVanCity.ca please connect with your pr agency or email myvancityval@nullgmail.com for full details. Wine samples accepted for review.